Sprinter Plus
You can select this shower unit from more than 20 models and in different dimensions. The shower is quickly fitted thanks to pre-assembly in the Sprinz factory. Also available as a floor-level shower.
Sprinter Plus – the fast, flexible shower
The glass shower unit is supplied quickly and flexibly directly from stock. Sprinter Plus is available in many models: as a niche, corner access, five-sided model, quadrant, a u-shaped shower unit, partition and shower panel for the bathtub. The swing doors opening inwards and outwards ensure users can easily get in and out. The shower enclosure is suitable for level-access installation with the door hinge raise-and-lower function. The shower unit is pre-assembled and is thus installed in no time at all. Adjustable profiles level out wall slopes as required. Many handle types available at no extra charge.
Technical details

Partially framed

Swing door, one-way

Swing door, two-way
In old buildings with uneven walls, the profile of partially framed showers compensates for much of the unevenness and an exact fit can be ensured safely and reliably for floor-level showers. For example, the profiles offer greater sturdiness and splash protection and can be combined with flush-mounted hinges.
A swing door with one or two panels offers safe and easy access. To open the doors, there needs to be a large enough area in front of the shower.
A two-way swing door is ideal if there is little space as the glass door opens outwards and inwards. If the cabin is large enough, the door is easy to close after entering the shower.
High-quality toughened safety glass, 6 mm thick

Raise-and-lower mechanism: especially suitable for floor-level solutions

Guaranteed easy to clean thanks to flush-mounted profile on the inside

Many models with swing doors opening inwards and outwards, ideal for small bathrooms

Quick and easy installation as pre-assembled

Variable profiles level out wall slopes (adjustment range +/– 9 mm)

May be made to measure

Many other handle types available at no extra charge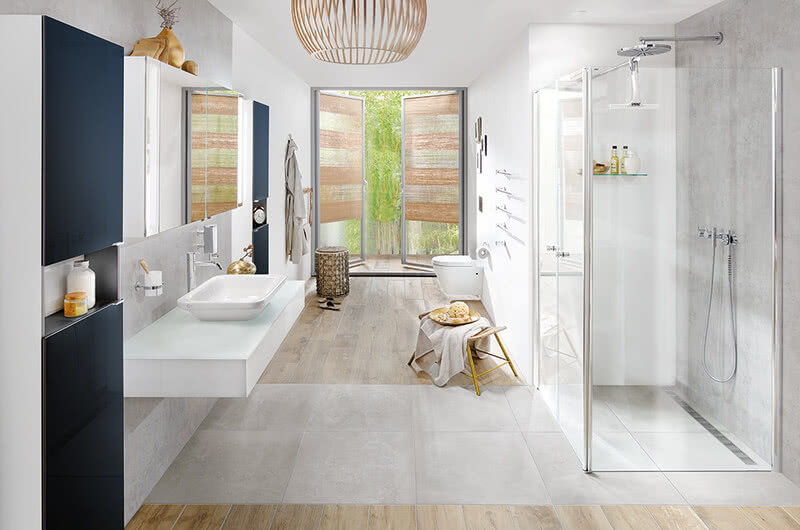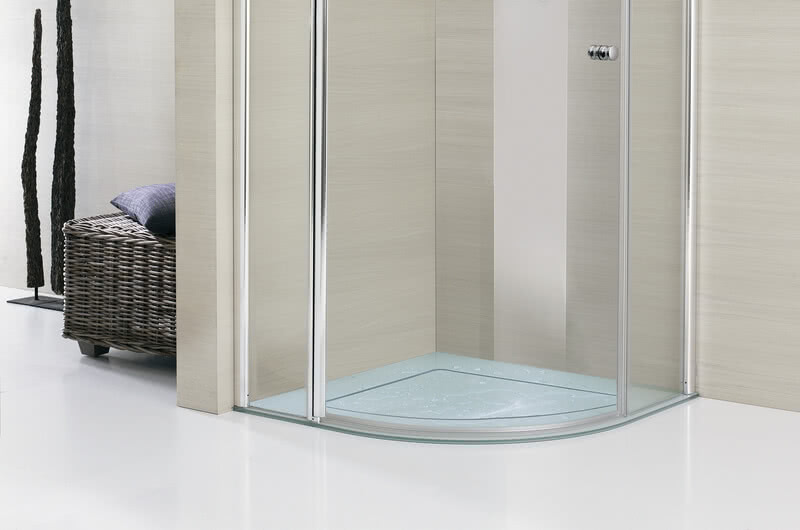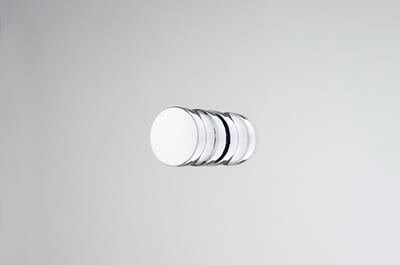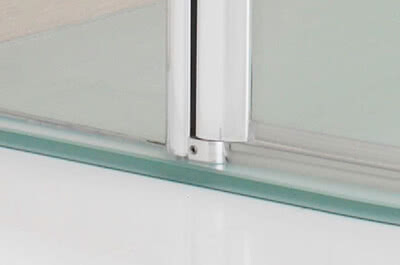 Overview of models
Four-sided shower






Five-sided shower


Quadrant shower


Niche solution





Bathtub solution



Gallery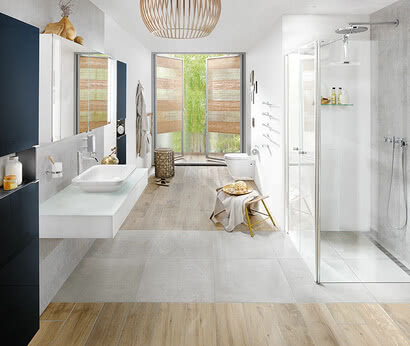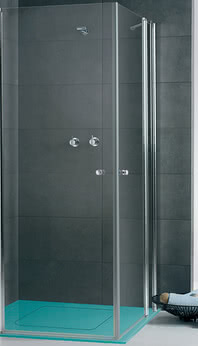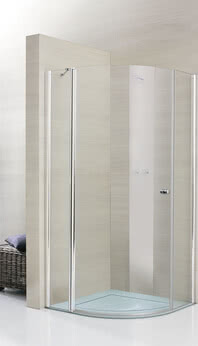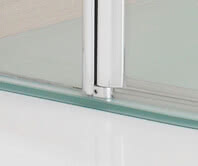 More products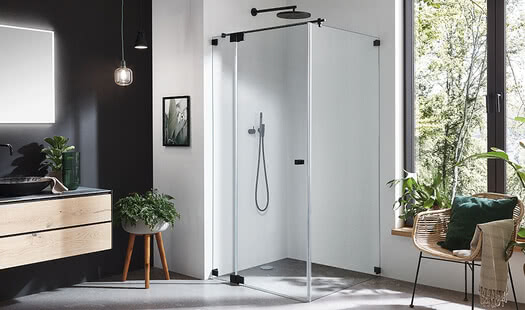 Omega Black Edition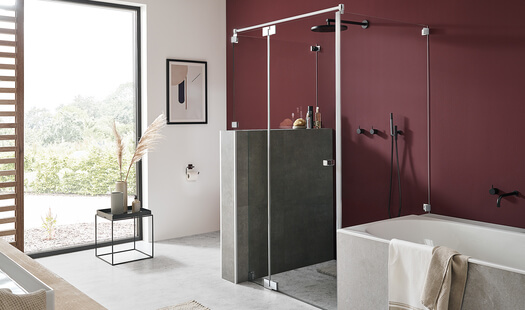 Omega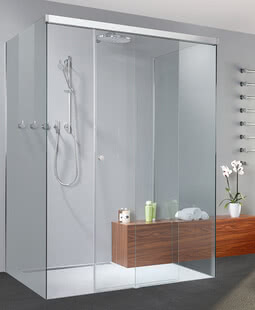 Tansa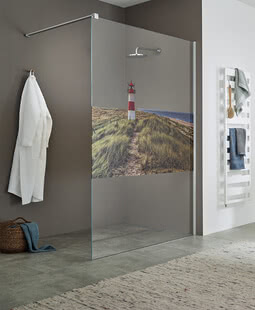 ColorStar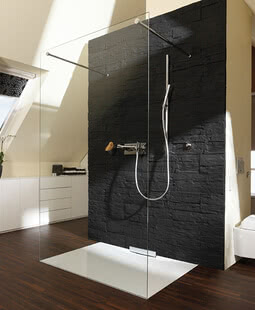 Inloop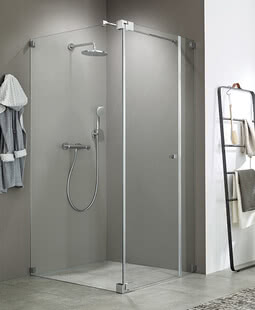 Walk-in Plus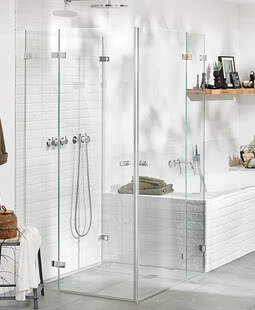 Fortuna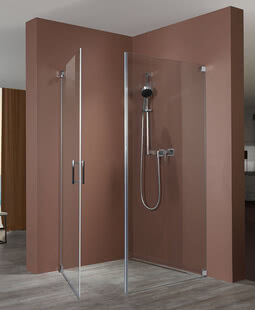 Achat R Plus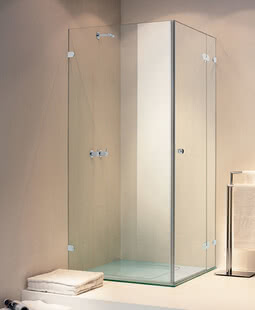 Spinell Plus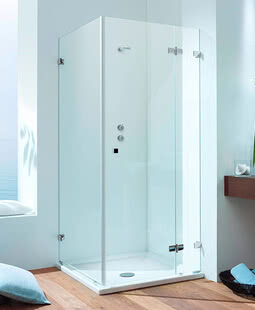 BS-Dusche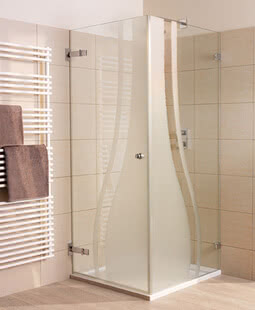 BS-Dusche 75/150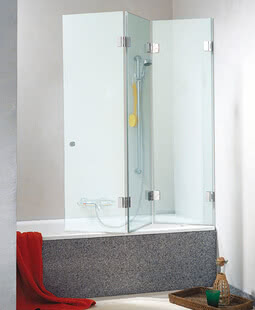 XXL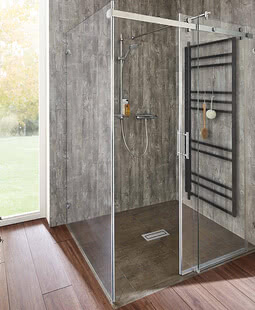 Opalin S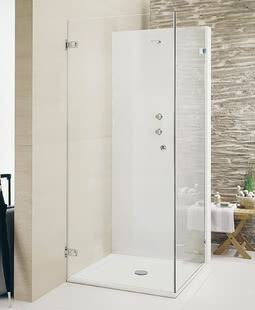 Beryll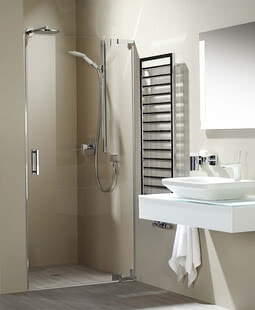 Omega 150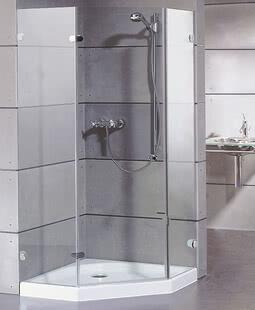 Saphir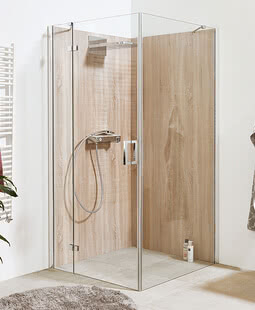 Edition-Line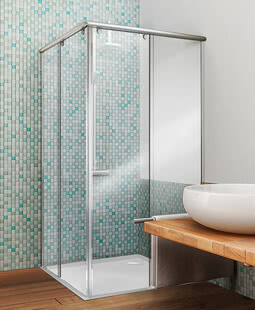 Topas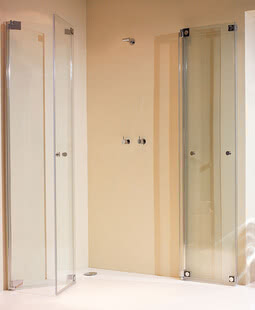 Omega Plus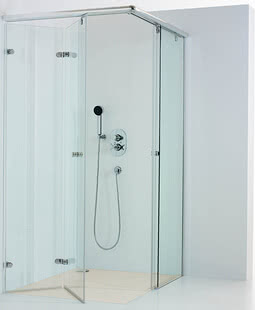 Onyx
Product information
Installation instructions: