Achat R Plus
Open, raise, close, lower, swing inwards and outwards: this ultra-slim hinge by Sprinz seals doors tight and moves even large shower doors.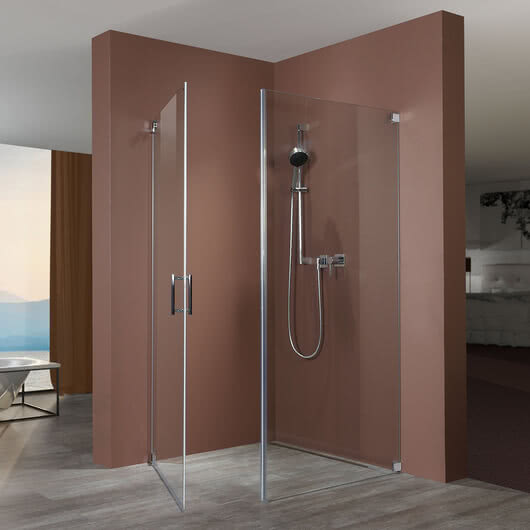 Achat R Plus – the comfortable shower unit
Minimalist hinges are the hallmark for the exquisite Sprinz Achat R Plus shower. This is as true for a compact bathroom as it is for a luxurious shower cabin. The raise-and-lower swing fittings are flush with the inner surface of the glass. The end result looks stylish and ensures convenient daily cleaning and care. Simply wipe down or use a squeegee and the shower unit is spotless again. The door opens wide inwards and outwards for easy, safe access for a 90 x 90 cm shower tray. The real glass shower Achat R Plus comes in more than 15 models for your customised shower unit. The SpriClean® glass coating makes cleaning easier.
Technical details

Frameless

Swing door, two-way
Intricate, high-quality hinges in different finishes to match components such as the fittings that connect the glass elements, the wall or the doors as a moving part. They are flush-mounted with the surface of the toughened safety glass, which makes them easier to clean and maintain.
A two-way swing door is ideal if there is little space as the glass door opens outwards and inwards. If the cabin is large enough, the door is easy to close after entering the shower.
High-quality toughened safety glass, 8 mm thick

Raise-and-lower swing fitting for easy inward and outward opening

Easy to clean thanks to flush-mounted hinges on the inside

Optimal combination of glass and hinge due to minimalist design

Easy adjustment of the raise-and-lower swing mechanism

by means of a grub screw based on patented technology

Continuous vertical seal in the hinge area (glass–wall) provides optimal splash water protection

Can be supplied with either wall profiles (adjustment range about +/– 13 mm) or wall brackets

Direct wall mount option for even easier, even faster cleaning

Optionally available with SpriClean® surface finish

Special heights and special glazings available

Many other handle types available at no extra charge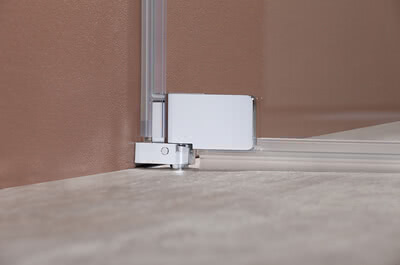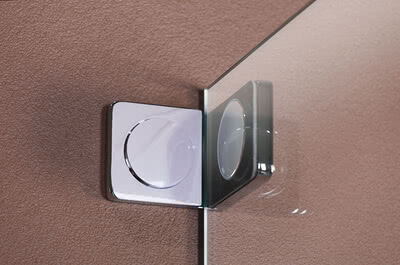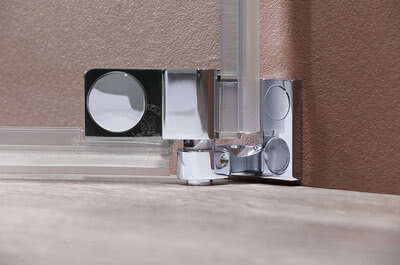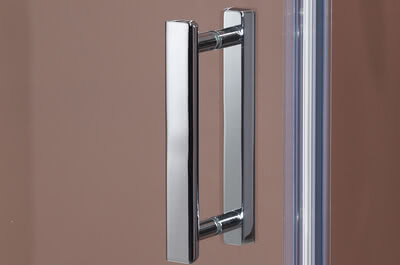 Overview of models
Four-sided shower








Five-sided shower

Quadrant shower

Niche solution





Bathtub solution


Pricing examples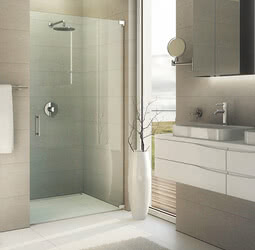 Niche
Price from 1420 €

incl. VAT, plus shipping costs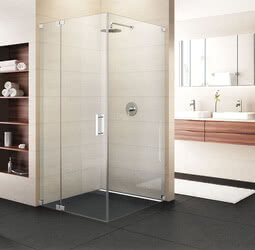 Side access with side section
Price from 2263 €

incl. VAT, plus shipping costs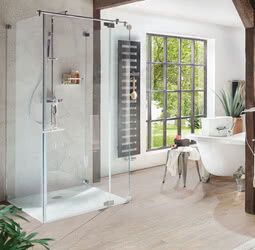 Four-sided shower
Price from 2353 €

incl. VAT, plus shipping costs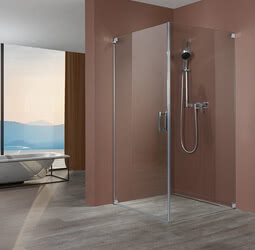 Side access
Price from 1980 €

incl. VAT, plus shipping costs
Gallery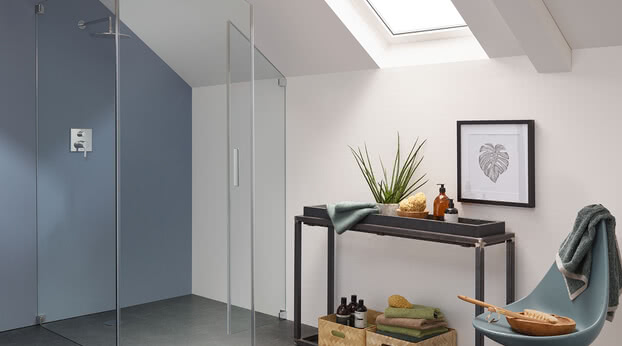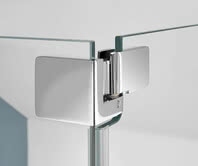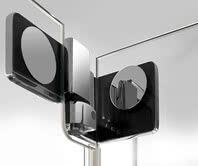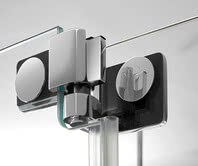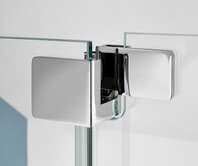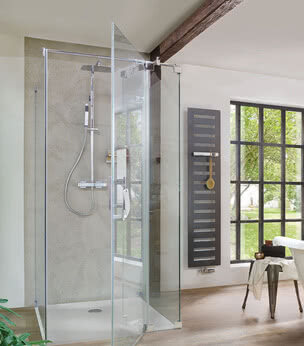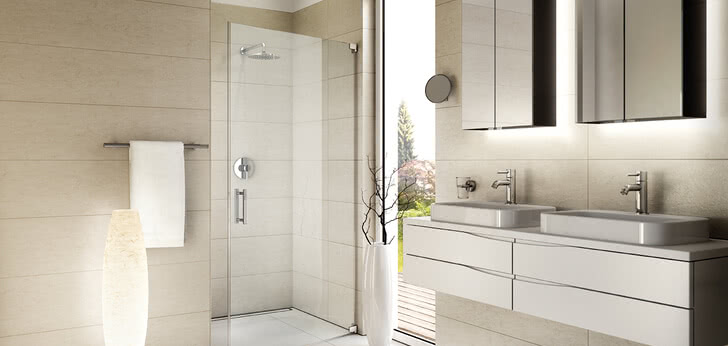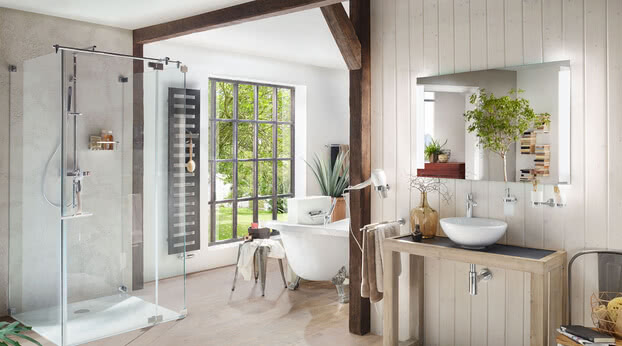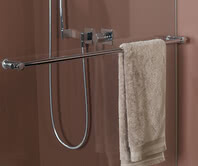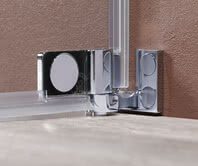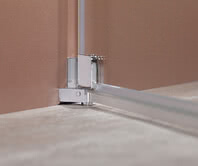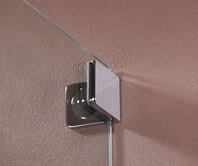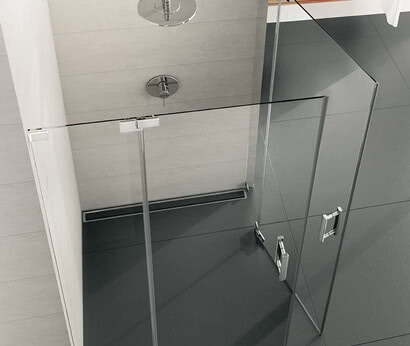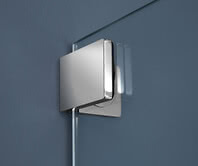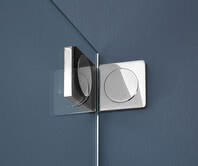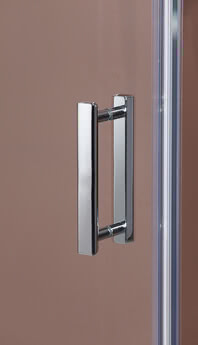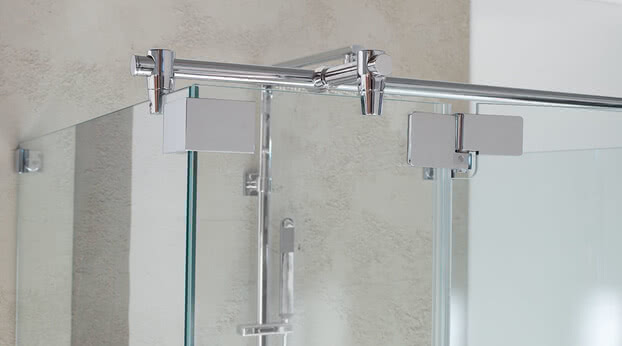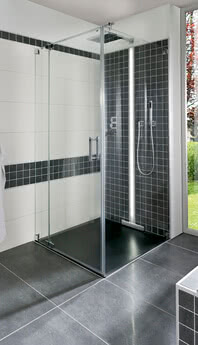 More products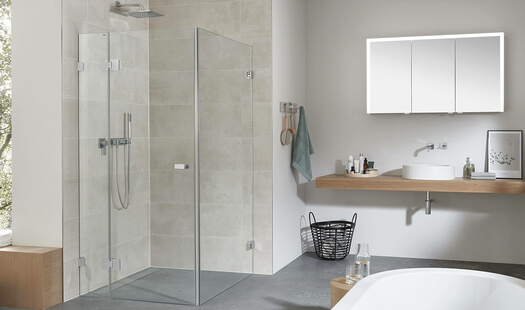 Granat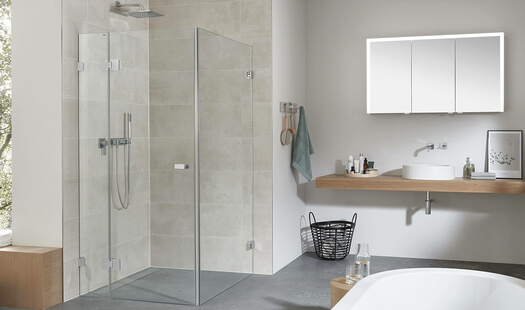 Granat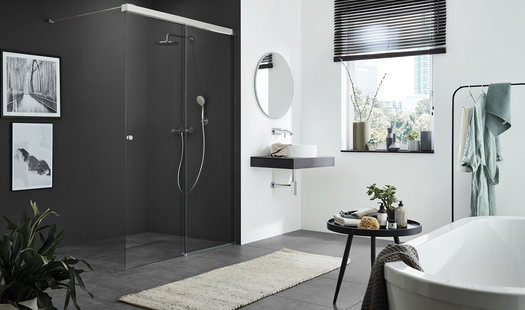 Tansa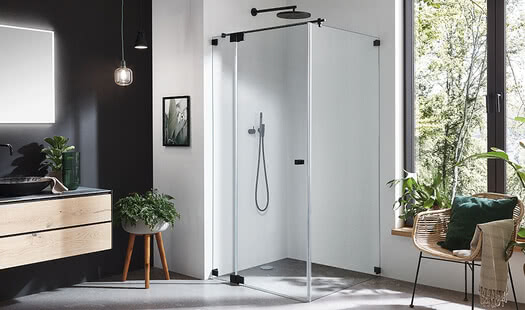 Omega Black Edition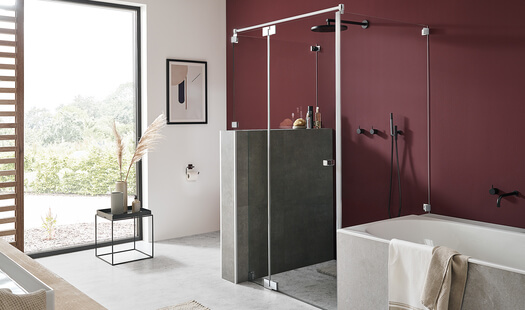 Omega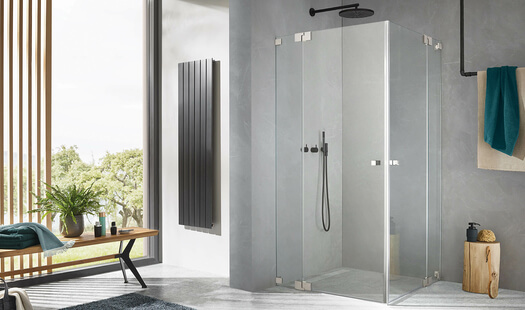 Omega SuperSteel Edition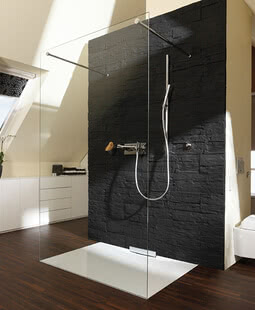 Inloop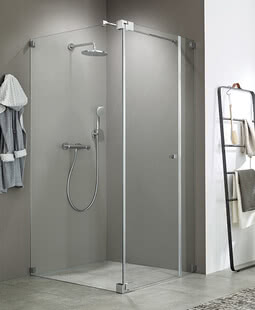 Walk-in Plus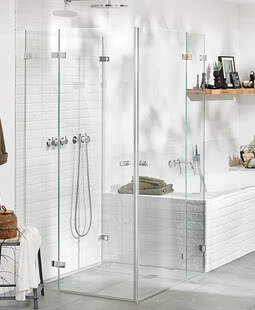 Fortuna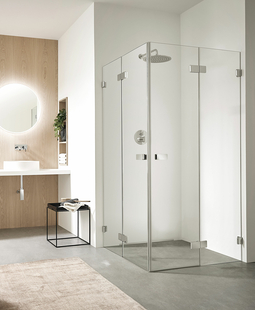 Vega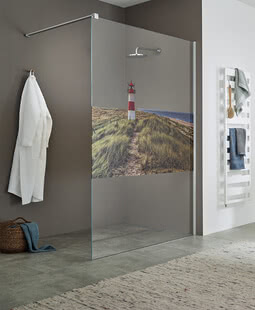 ColorStar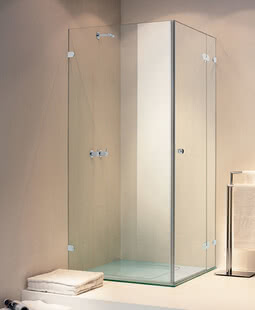 Spinell Plus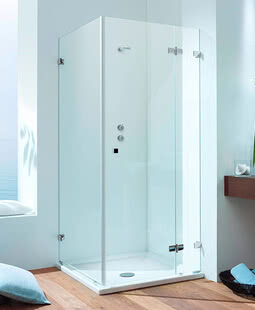 BS-Dusche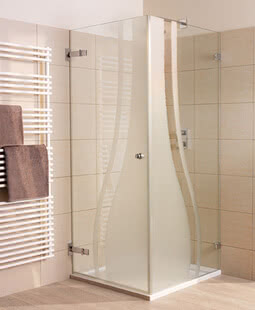 BS-Dusche 75/150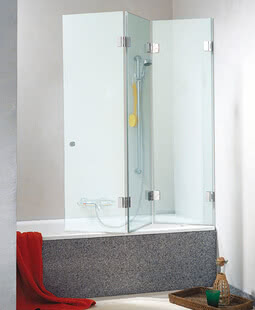 XXL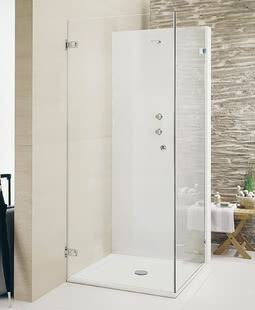 Beryll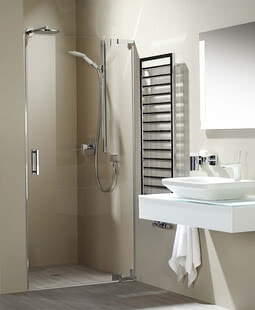 Omega 150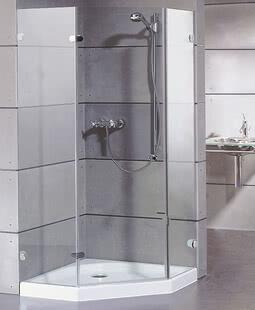 Saphir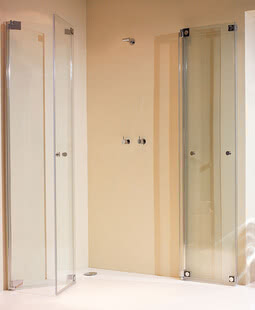 Omega Plus
Product information
Installation instructions: