Interior
Beautiful interiors and living spaces with glass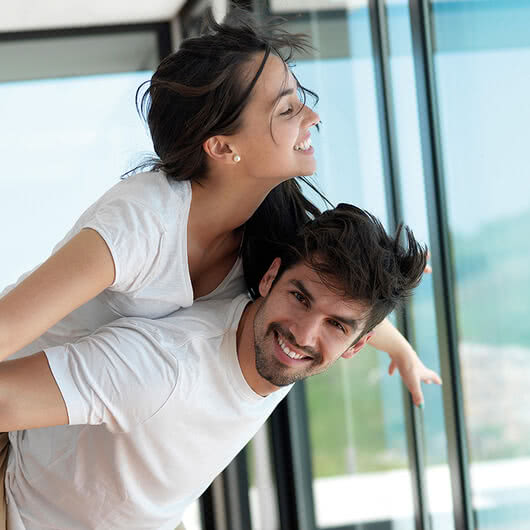 Glass doors and glass systems for even more light
Natural light is an important factor for our health. Glass allows us to control light and use it to our benefit. It brightens rooms and invites us to enter. Glass doors give structure without separating, making rooms feel more friendly. On the following pages, you will discover glass doors, sliding doors and privacy screens with doors by Sprinz. And you will find design ideas for your home or commercial space.



Industrial Style
Get the industrial style for your home! Glass doors with black motifs and the matching handles, frames or sliding door systems complete your interior design.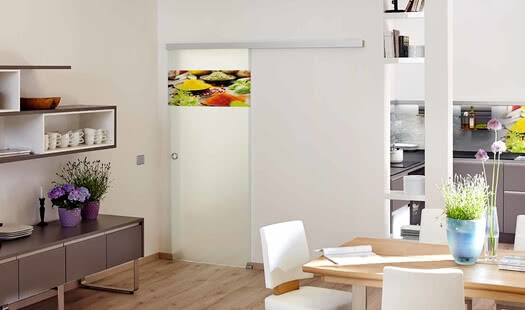 ColorDoor
Printing glass doors with colored UV digital printing: Discover our selection of motifs for doors and sliding doors made of glass!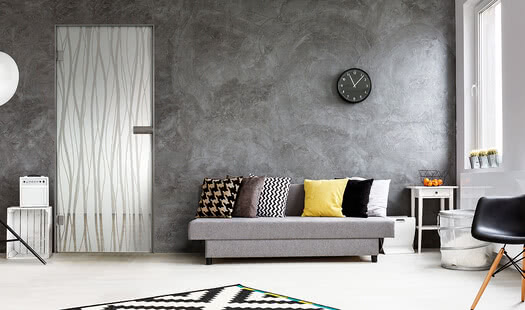 Glass doors
Glass doors made of safety glass do not have to be transparent. Ceramic printing and fluted bevels offer a wide range of design options for glass doors. Translucent, frosted or boldly printed doors look great in any entryway, kitchen, bathroom, bedroom or kids' room or even in an office.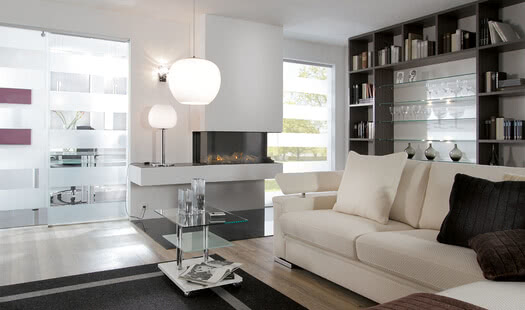 Sliding door systems
Sliding doors connect rooms and save a lot of space. Guide tracks, fittings and glass variants create passageways in private and public spaces. They are also available as barrier-free glass sliding doors with automatic mechanism.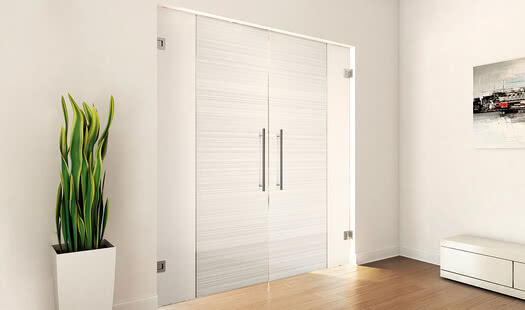 Swing doors
A glass swing door is a practical solution when you don't have your hands free or in areas with lots of through-traffic. With single or double-sash swing doors and our range of handles you can design your individual passageway.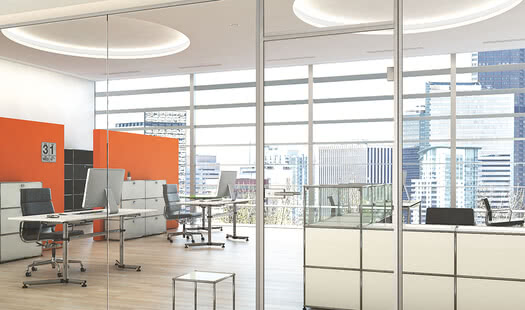 All-glass systems
All-glass systems combine doors and elements into large-surface solutions for private, commercial or public spaces. It is also possible to completely glaze passageways with custom-built arches.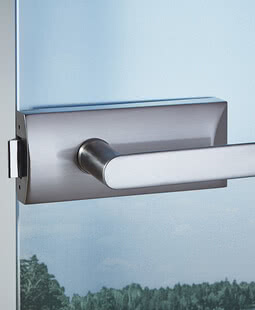 Fittings technology
For a unified design, the door handles, lock cases and hinges of glass and wooden doors and windows can be harmonized. There are many different styles and finishes to choose from.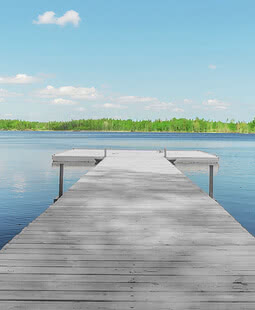 Design
With Sprinz products, you can be creative and design your individual glass door. With different types of glass, door handles, profiles and ceramic printing, we can create your tailor-made solution. Discover the possibilities.
Benefits

Ceramic digital and screen printing
Colours and motifs are printed with ceramic inks and fired into the glass. They are non-fading, solvent-resistant, and abrasion-resistant according to DIN standard.

Quality product
Highest standards of design, material and production for Sprinz quality products

Durable
Sprinz products are durable, so they contribute to sustainable building
Tailor-made

Customised housing and challenging installation situations generally need more than just standard solutions. Our wide range of products therefore lets you plan and create your project perfectly adapted to your personal needs. We produce glass and sliding doors, swing doors and all-glass systems in many standard dimensions, but also precisely made-to-measure, giving you plenty of design freedom.