Omega Plus
Omega Plus is the level-access shower for compact, barrier-free bathrooms. This shower panel can folded together and away, thus saving space.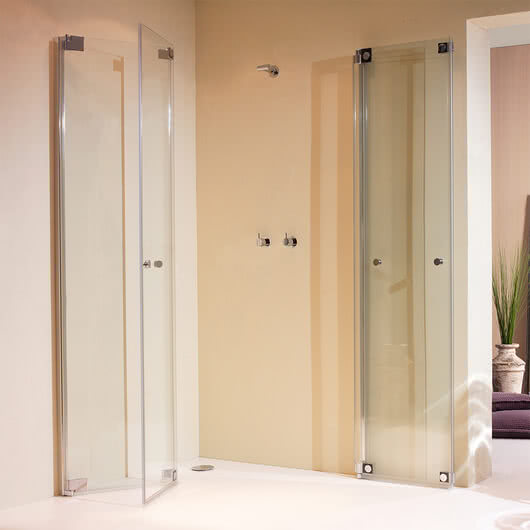 Omega Plus – the barrier-free shower
The Omega Plus shower enclosure ensures shower comfort and perfect room usage. The two-leaf shower door can be folded against the wall. Once from the inside to the outside, then from the outside to the inside. This means the shower element and hinge can be cleaned very easily from all sides. The hinges are also flush-mounted into the glass surface on the inside. The hinges just need a wipe and then they are dry again. The hinge lifts and lowers the shower door when it is opened and closed, providing optimum protection against splashing water. The perfect shower enclosure for luxury bathrooms – as a large shower and barrier-free shower. Other handle types are available at no extra charge for perfect style worlds in the bathroom.
Technical details

Partially framed

Folding swing door
In old buildings with uneven walls, the profile of partially framed showers compensates for much of the unevenness and an exact fit can be ensured safely and reliably for floor-level showers. For example, the profiles offer greater sturdiness and splash protection and can be combined with flush-mounted hinges.
Special hinges enable glass doors to save space by conveniently folding away both inwards and outwards like an accordion. The SPRINZ raise-and-lower mechanism offers special splash protection for walk-in showers.
Glass–glass option: high-quality toughened safety glass, 6 mm thick in the doors and 8 mm toughened glass in the side sections

Glass–wall option: High-grade 8 mm toughened safety glass in the doors and the side sections

Increased splash water protection

Flush-mounted hinges on the inside

Raise-and-lower swing fitting on the wall side

System mounting profile for secure mounting on the wall

Folds inwards and outwards towards the wall and from the outside to the inside: space-saving and easy to clean

Perfect solution for barrier-free living

Special glazings available

May be made to measure

Another handle type available at no extra charge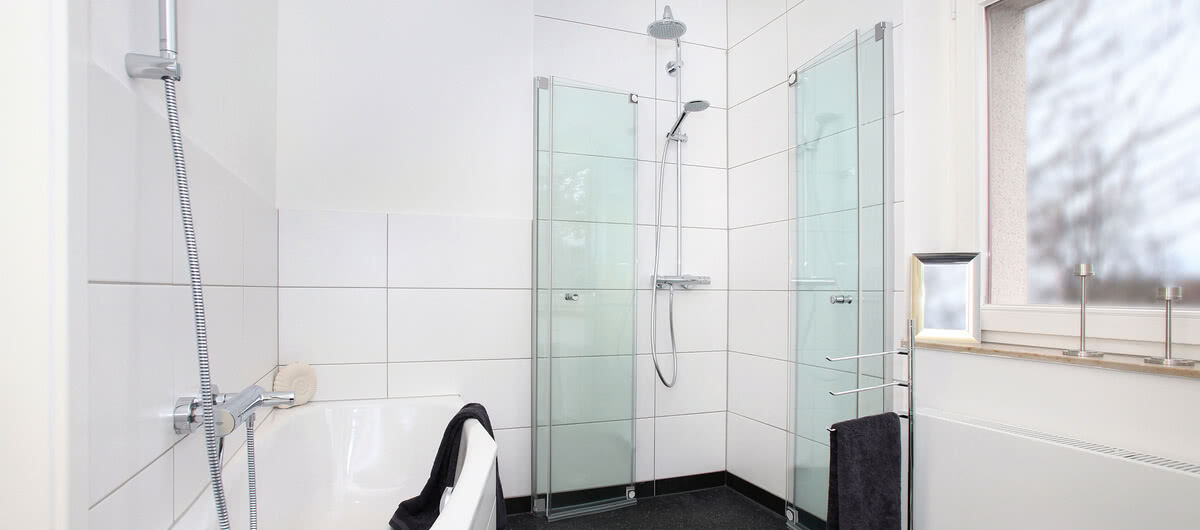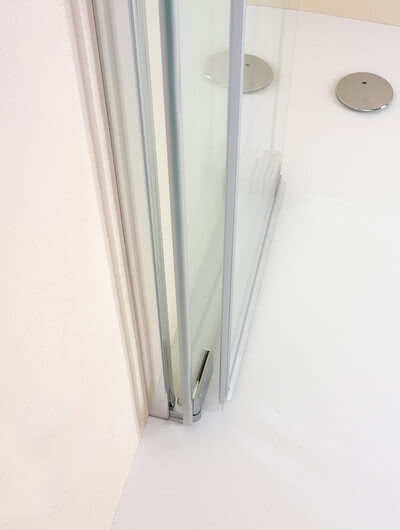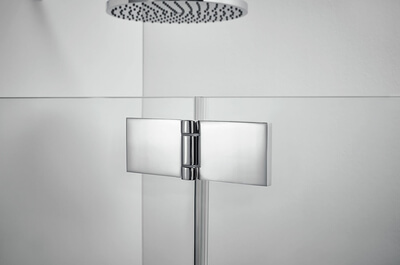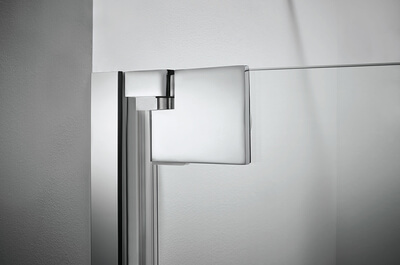 Overview of models
Four-sided shower



Niche solution


Bathtub solution



Gallery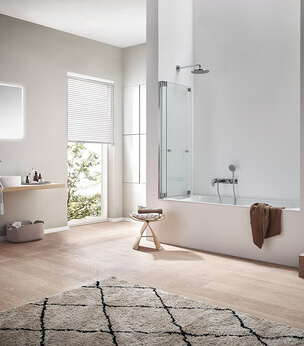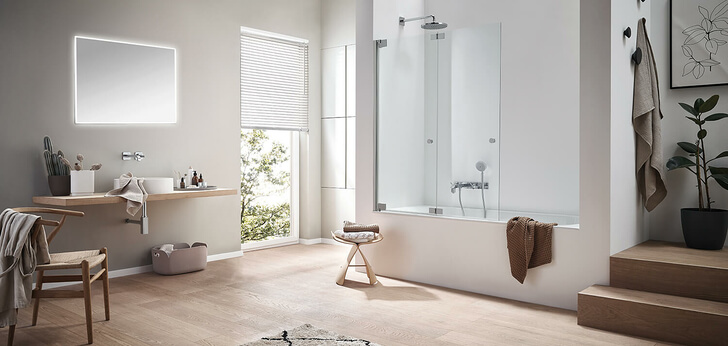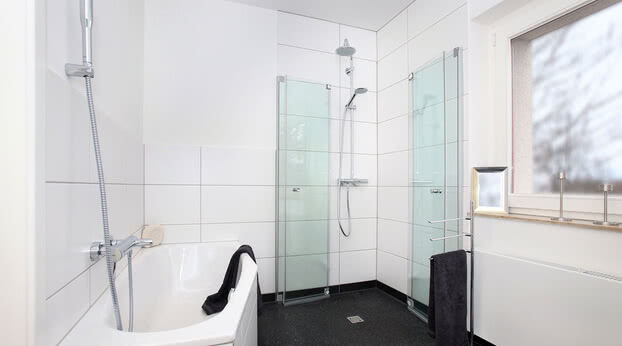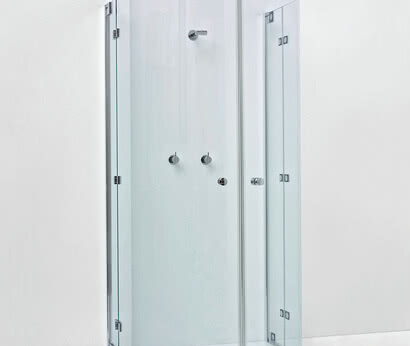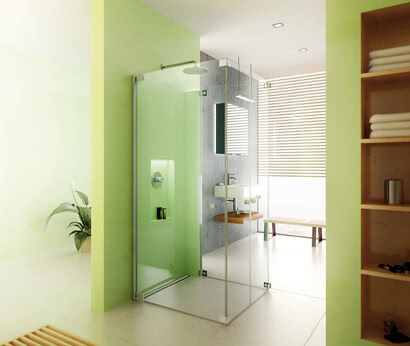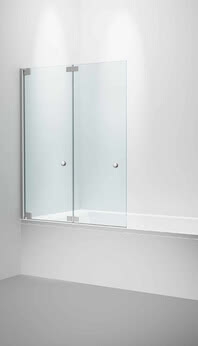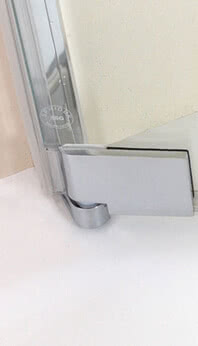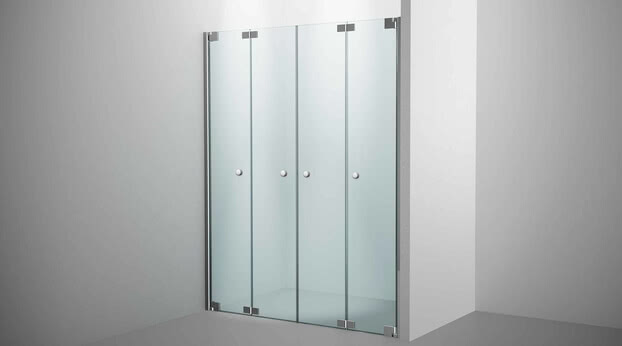 More products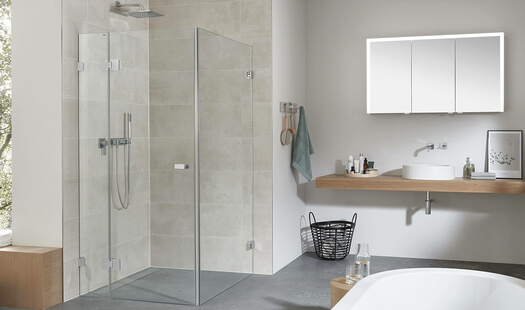 Granat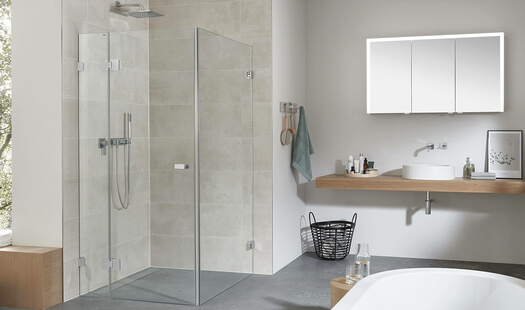 Granat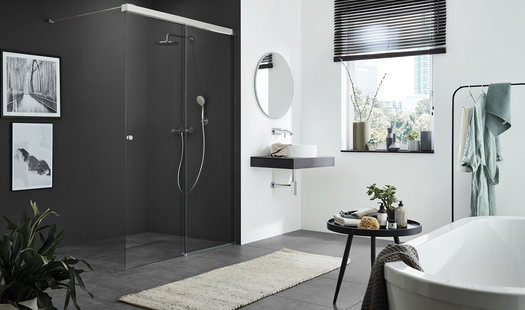 Tansa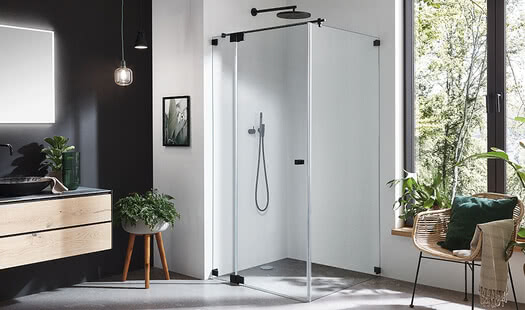 Omega Black Edition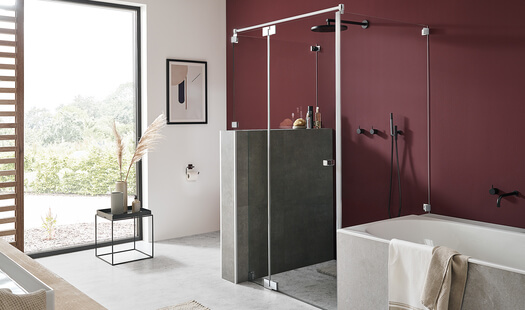 Omega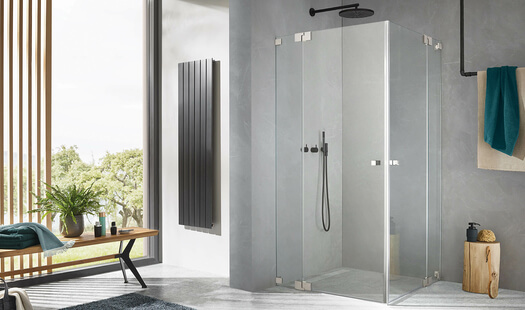 Omega SuperSteel Edition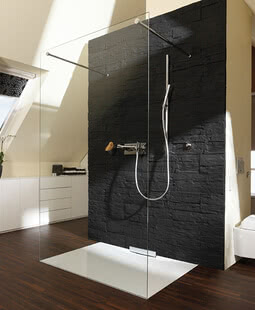 Inloop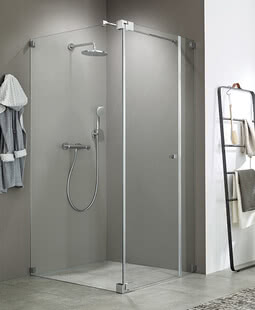 Walk-in Plus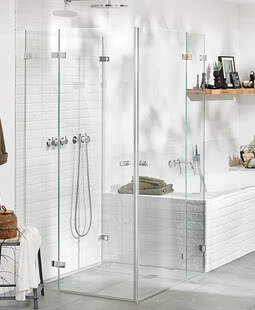 Fortuna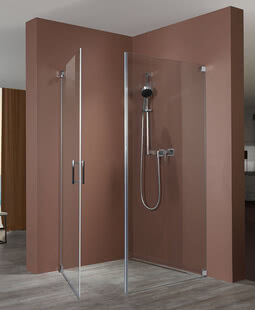 Achat R Plus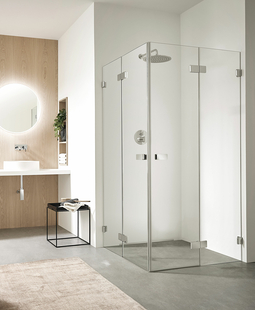 Vega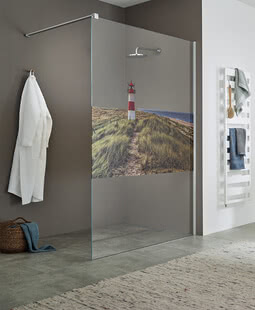 ColorStar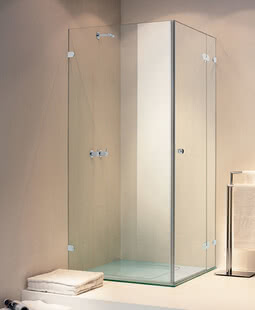 Spinell Plus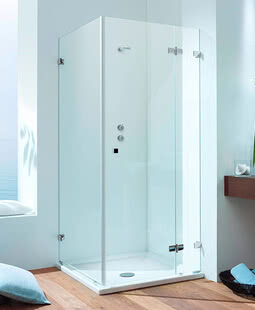 BS-Dusche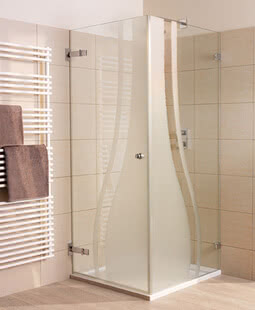 BS-Dusche 75/150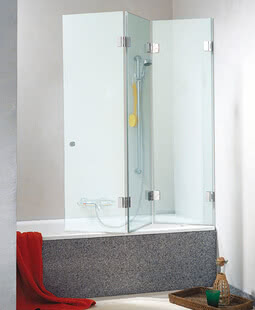 XXL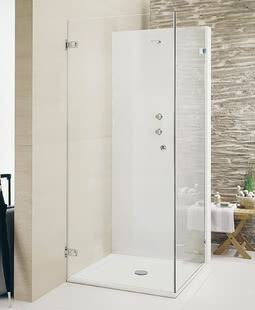 Beryll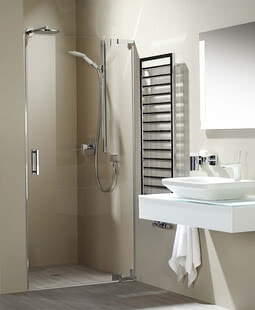 Omega 150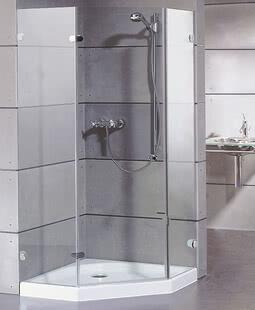 Saphir
Product information
Installation instructions: