Glass stairways
Exclusive, transparent, slip-proof
Glass stairways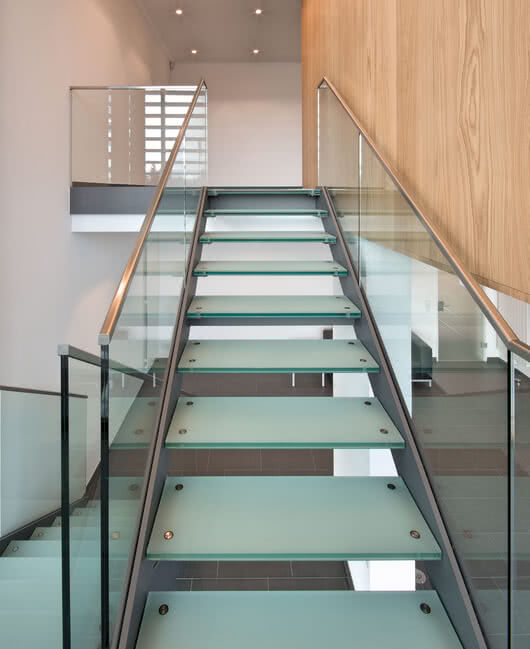 Glass stairways, pedestals, catwalks and storey ceilings – floating beauty
Walk-on glass brings transparent lightness to homes as well as public and commercial spaces. Stairways, pedestals, connecting catwalks and ceilings of laminated safety glass add an element of floating beauty. Glass stairways are built of at least three panes. The thickness of the glass and structure depend on the size of the element, its mounting mechanism and required load capacity. Walk-on glazing always requires a permit. Additional safety is guaranteed by non-slip screen printing.

Walk-on glass SpriBG is made of three pieces of laminated safety glass (VSG) and two PVB films. Depending on its type it is either 4-sided linearly mounted or 2-sided linearly mounted on pressure and secured with four SPRIPOINT 32 M10 mounting points.
Non-slip glass stairway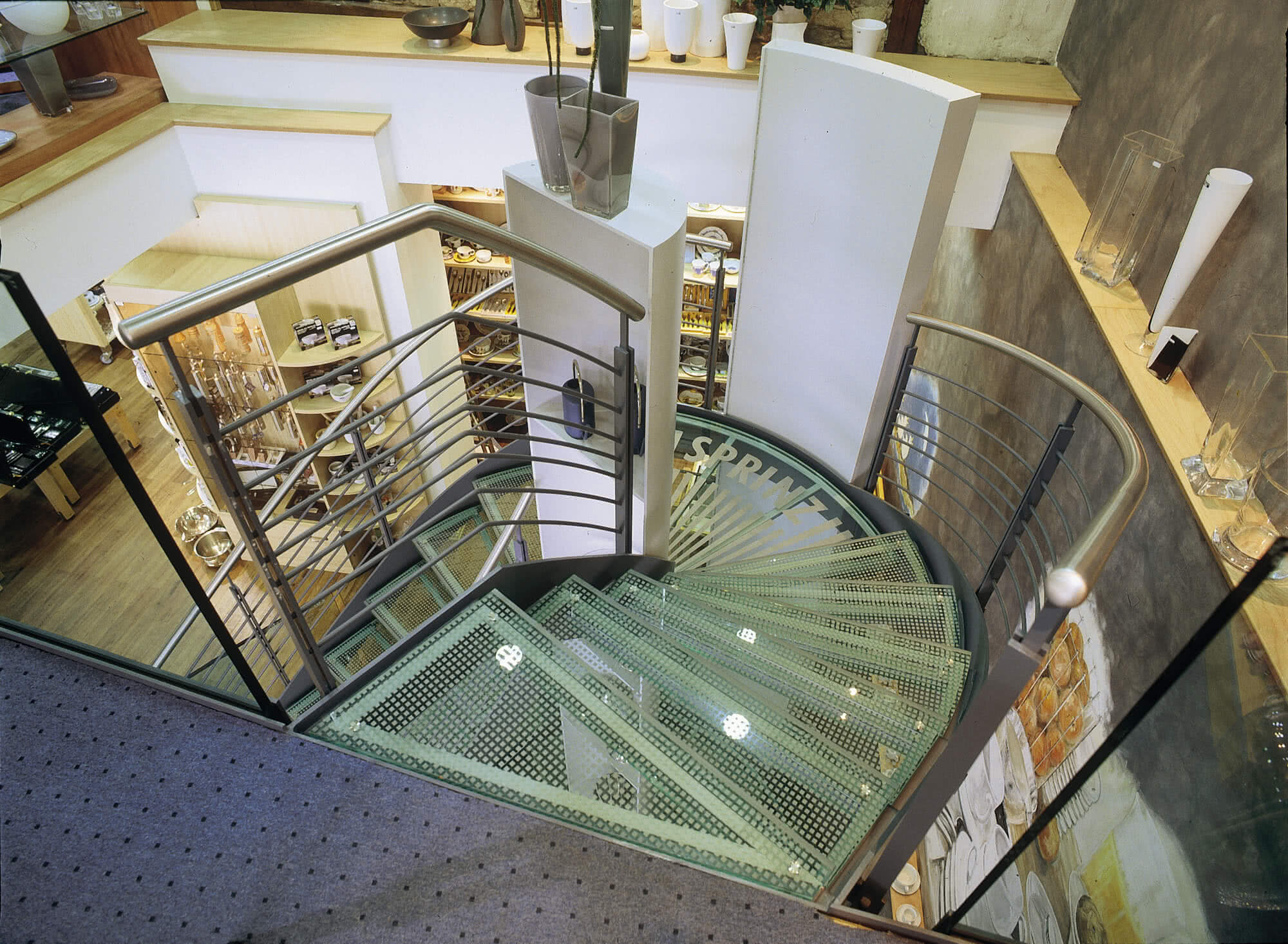 Non-slip glass stairway
This example shows a glass stairway made of laminated safety glass with all-over non-slip ceramic screen printing in matt white. The individual steps are point-supported with countersunk screws SPRI-POINT 32/10. The stainless-steel banister and fittings are perfectly and appealingly integrated.
Motifs of non-slip print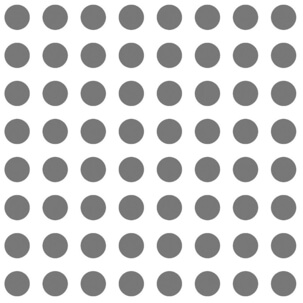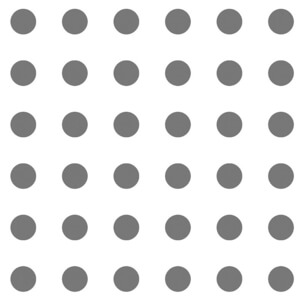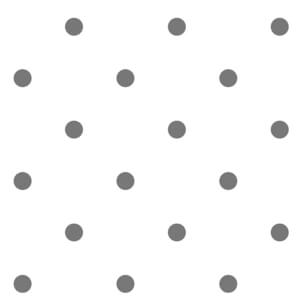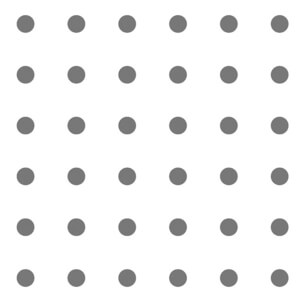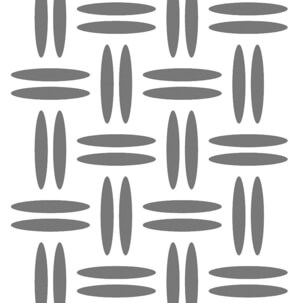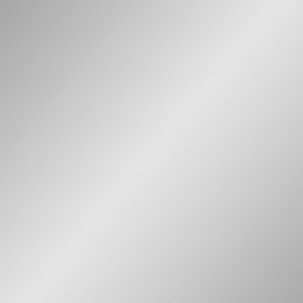 Gallery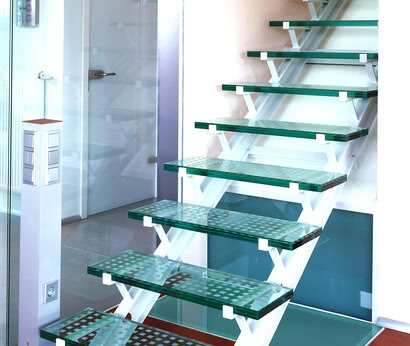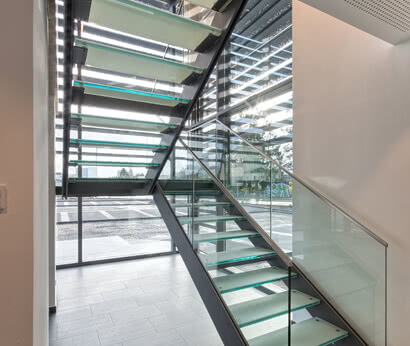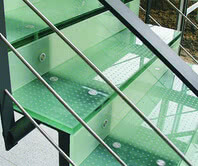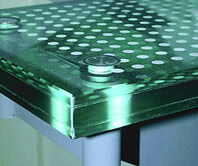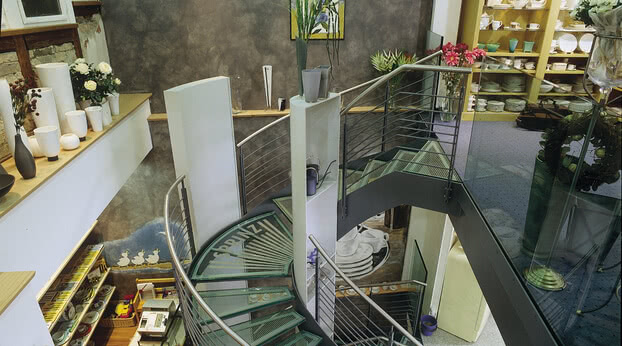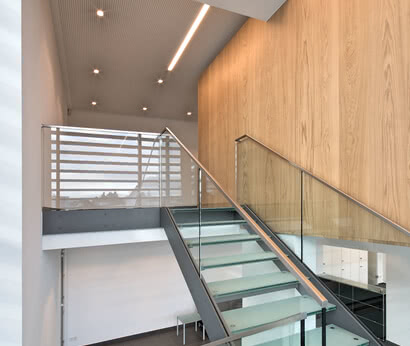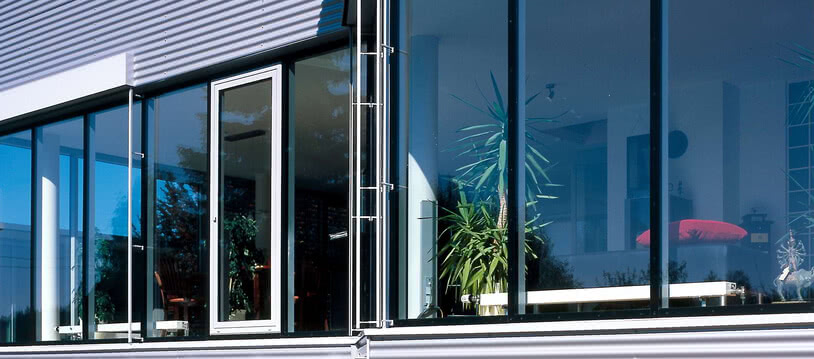 Sprinz insulating glass delivers everything we want for our home and workplace: It controls light and sun, preserves warmth, locks out noise and gives protection and safety.

Glass stairway and balcony railings are becoming increasingly popular in architecture. Transparent glass makes everything look bigger.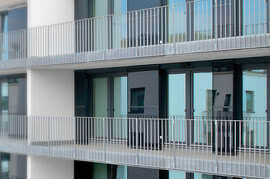 Façade glazing for rooms bathed in light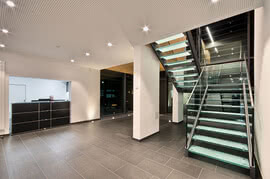 Walk-on glazing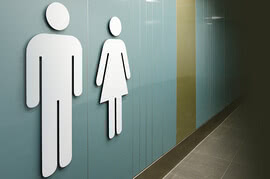 Toilet partitions, sanitary and dressing rooms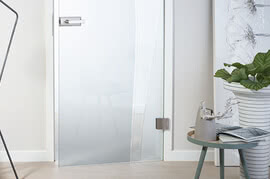 Glass doors, sliding doors and partitions

Canopies, balcony systems, privacy screens or post systems are available in our Exterior section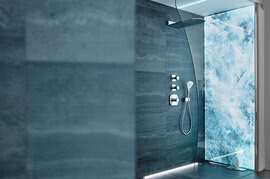 Favourite motif or pattern as design element
Product information
Installation instructions: