Cleverly mounted on the wall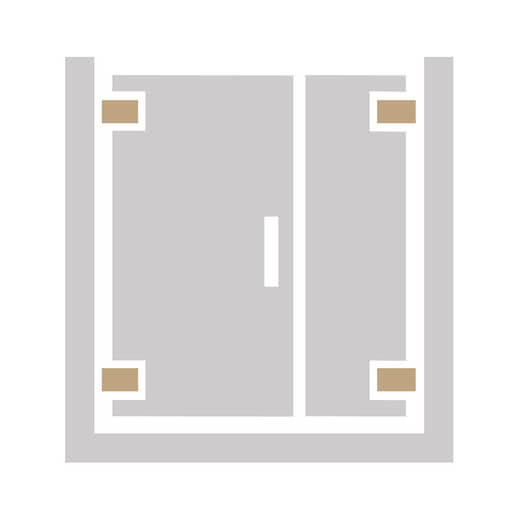 Frameless showers
Ultra-slim, high-quality hinges in different finishes to match components such as the fittings that join glass elements to one another, to the wall or to the doors as a moving part. They are flush-mounted with the surface of the toughened safety glass, which makes them easier to clean and maintain.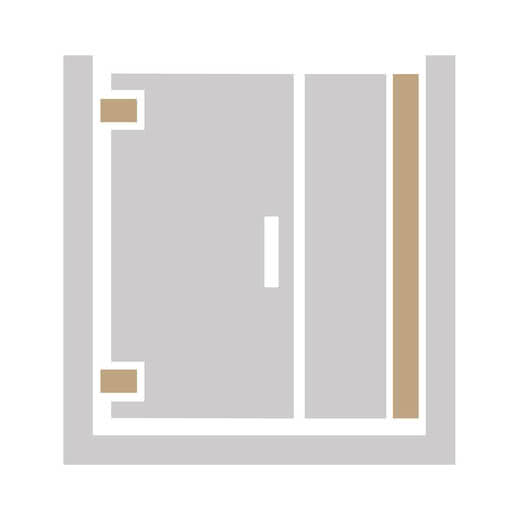 Partially framed showers
In old buildings with uneven walls, the profile of partially framed showers compensates for much of the unevenness and an exact fit can be ensured safely and reliably for floor-level showers. For example, the profiles offer greater sturdiness and splash protection and can be combined with flush-mounted hinges.
Direct wall mount option fixed part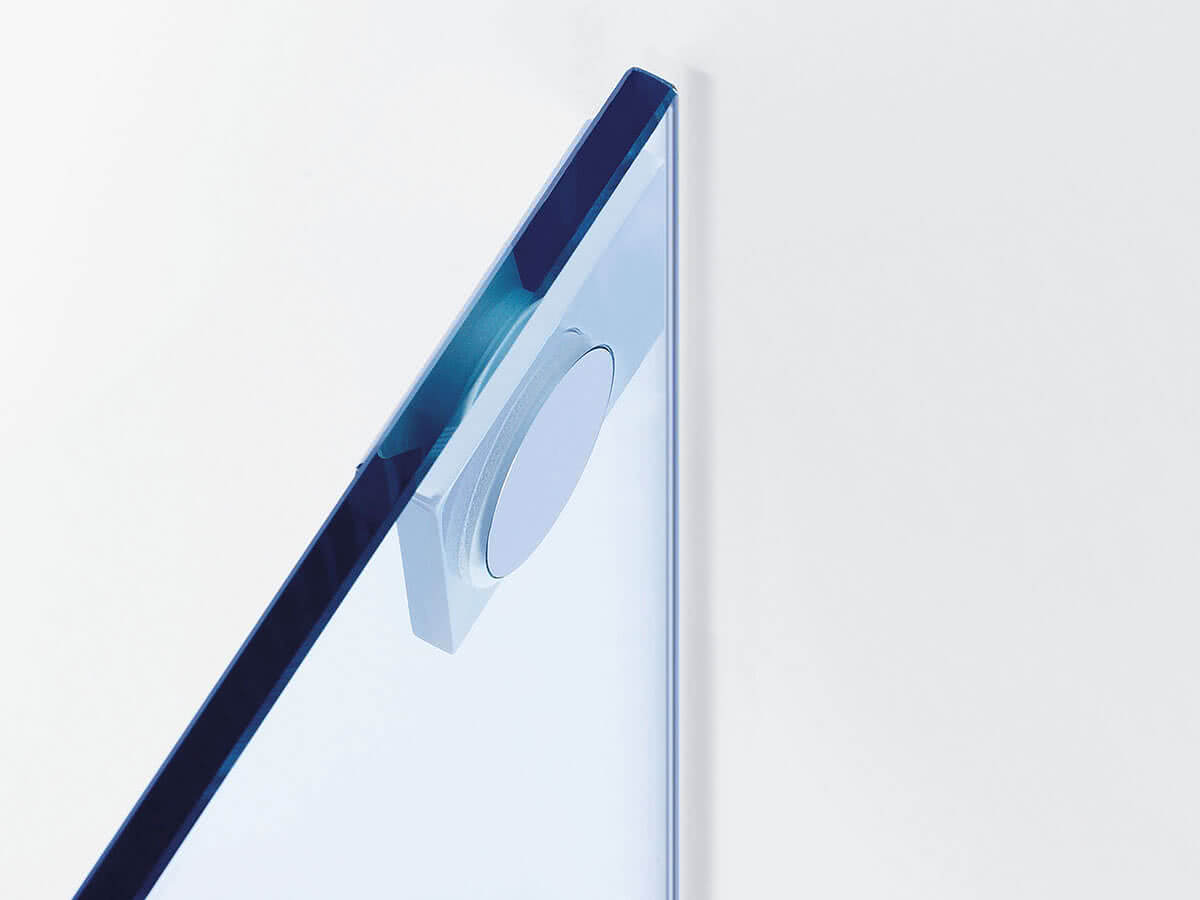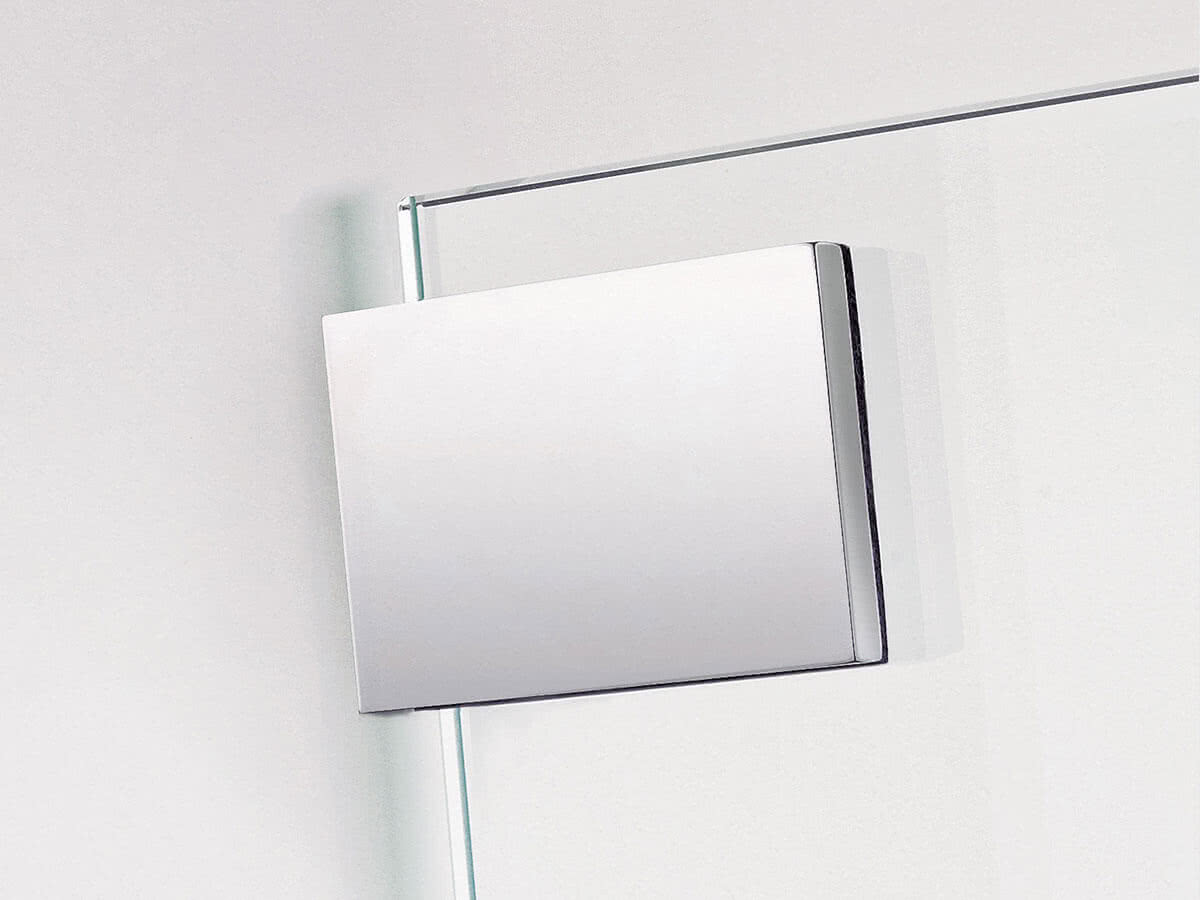 For frameless showers
Some other wall mounts only catch your eye when you get caught on them while cleaning. The SPRINZ wall mount catches your eye with its pure beauty. When cleaning, however, it fades into the background. As it is flush with the inner surface of the glass, you wouldn't even know it was there – just wipe, squeegee, done.
Wall brackets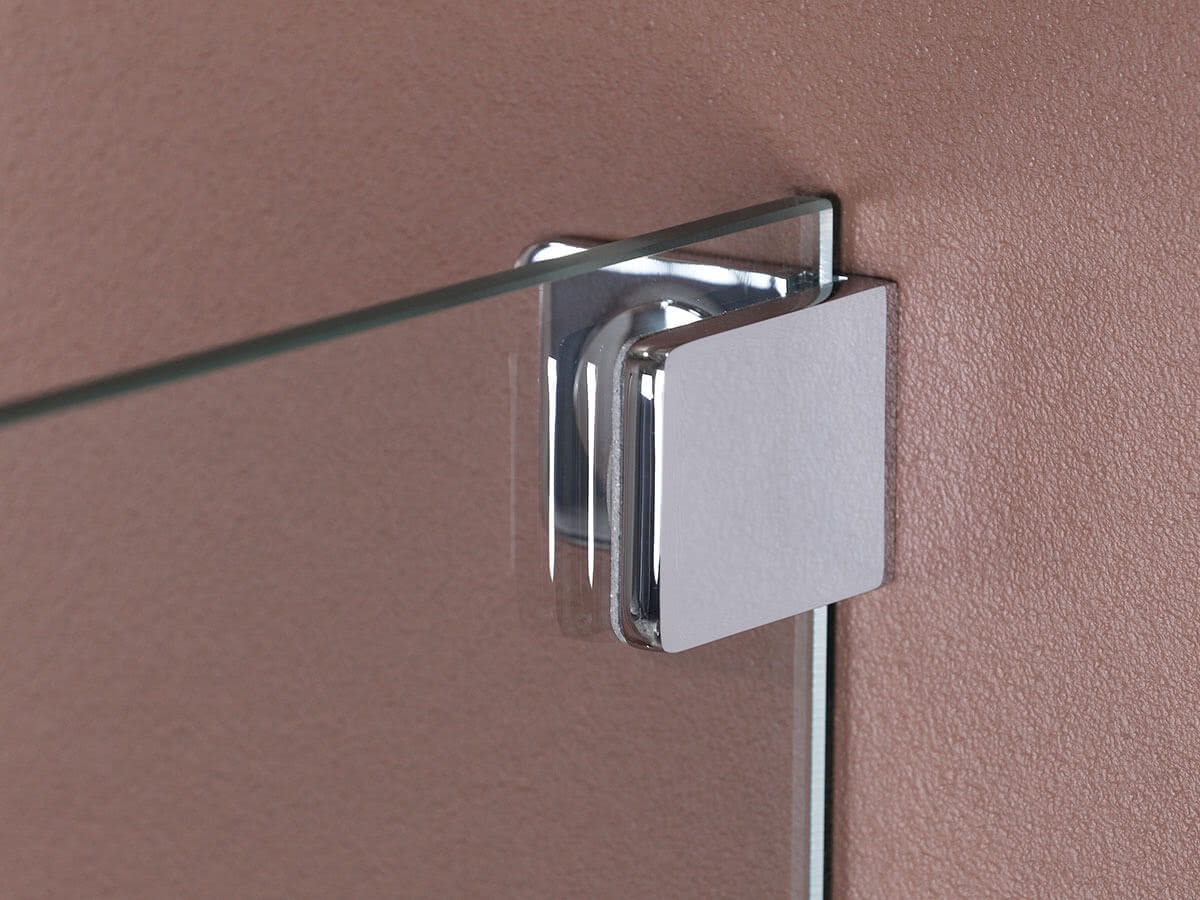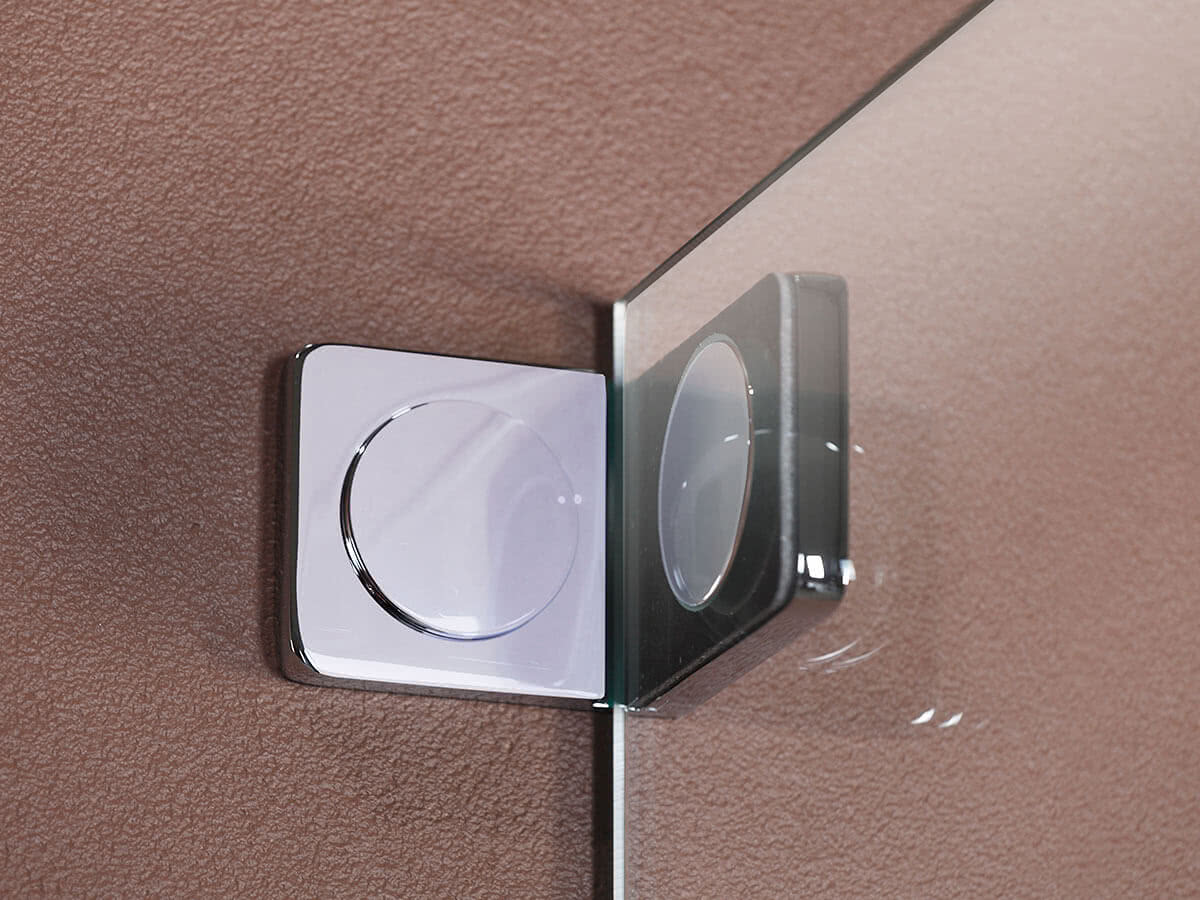 For frameless showers
Frameless glass enclosure elements are secured in an elegant and sturdy way with a wall bracket. For a flawless design, the brackets have a minimalist shape and are flush-mounted with the surface of toughened safety glass. SPRINZ offers a variety of surface finishes such as EV1 matt silver, chrome or special finishes to allow you to match the brackets to the enclosure door handles and bathroom fittings.
Flush-mounted profile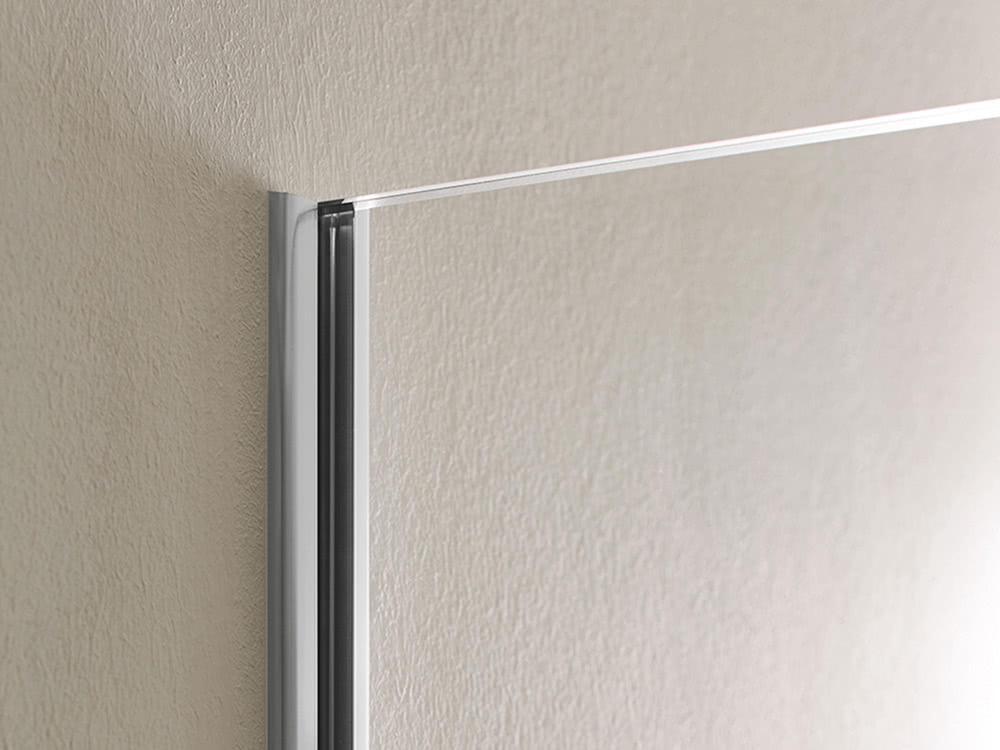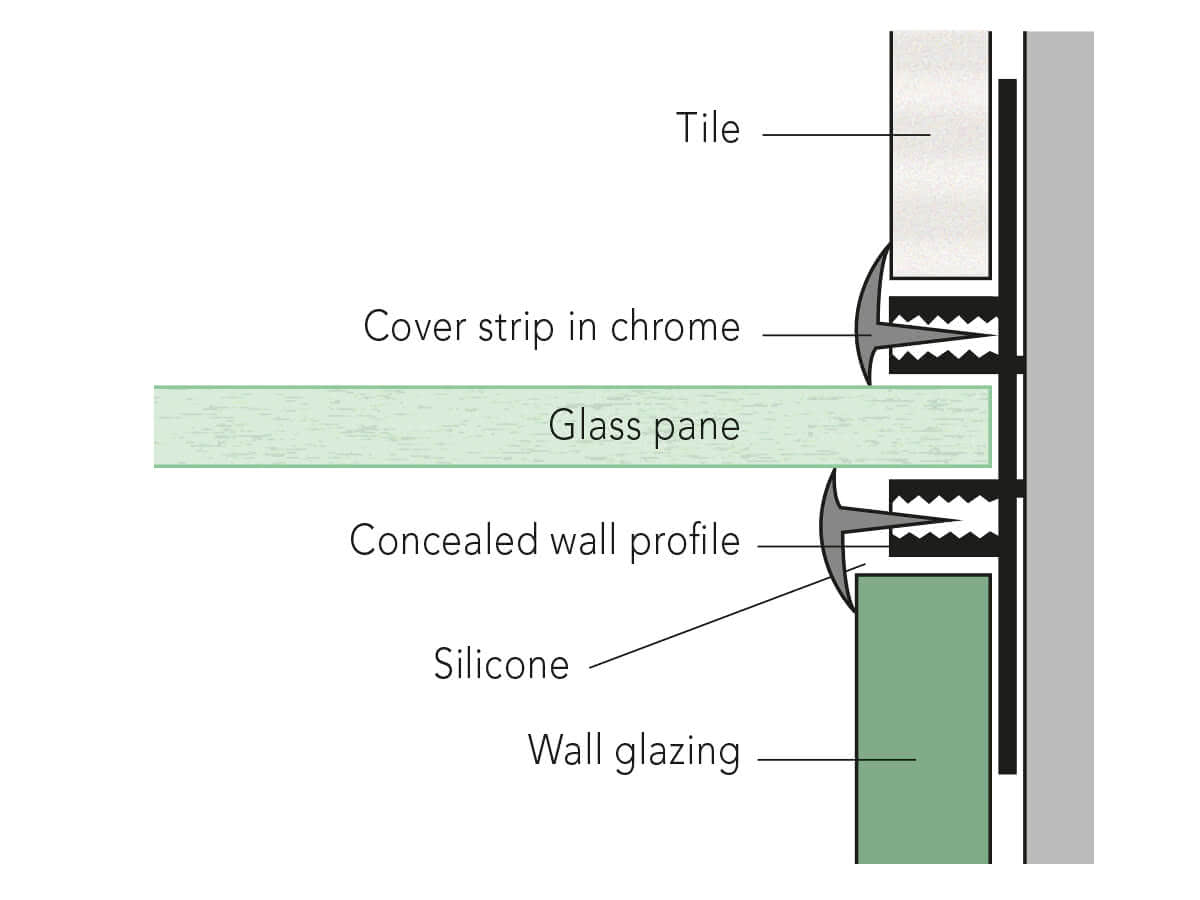 For frameless showers
The concealed wall profile carries the glass elements of a shower enclosure almost weightlessly. The base profile is mounted invisibly under tiles or a glazed wall. In comparison to conventional wall profiles only a narrow high-gloss decorative trim can be seen.
A flush mounted profile should be included in plans right from the design phase and is installed during the structural work/renovation stage after taking measurements on site and before the tile wall is produced.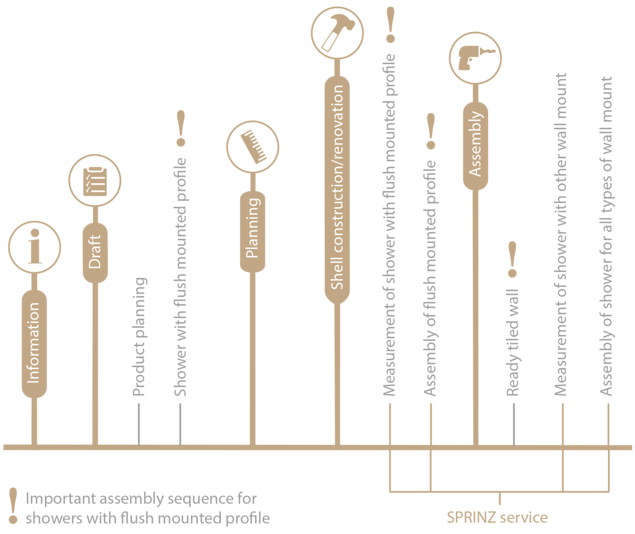 Wall profile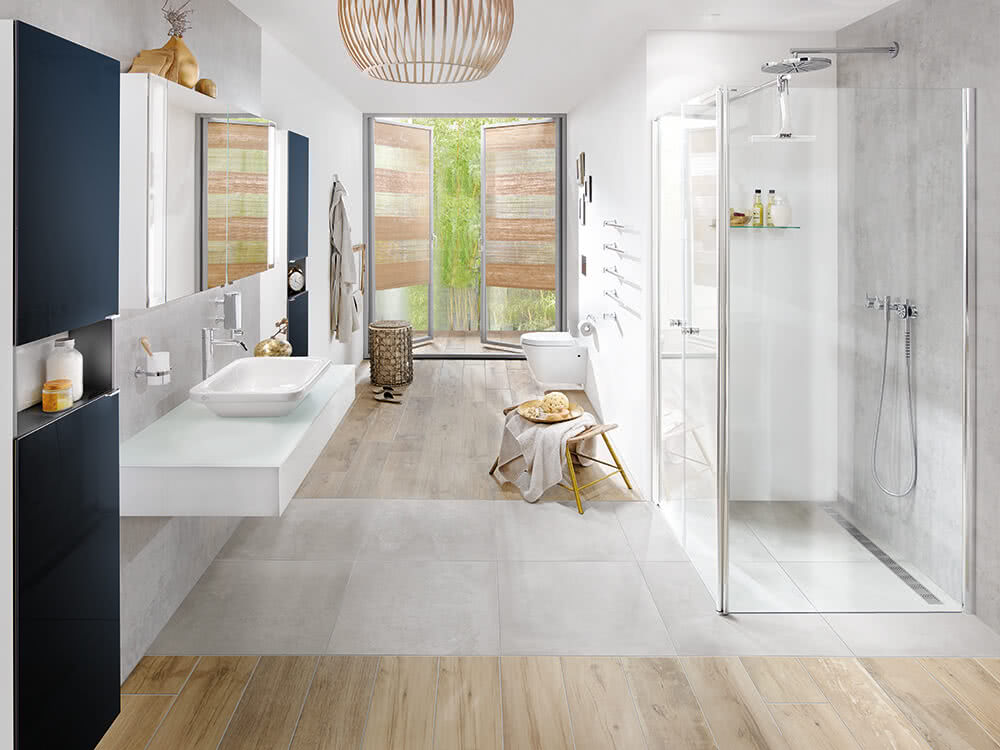 For partially framed showers
Intricately designed wall profiles in partially framed showers offer even more sturdiness in family bathrooms or for commercial uses. When modernising or renovating, wall profiles level out any unevenness in the brickwork or sloping walls. A large adjustment range simplifies assembly and provides a visually perfect connection between the shower and the wall. The profiles are manufactured in an understated design from high-quality aluminium and are finished in high-gloss silver.
Product information
Installation instructions: