Inloop
Glass shower panel for large showers and barrier-free solutions. Tailor-made on request.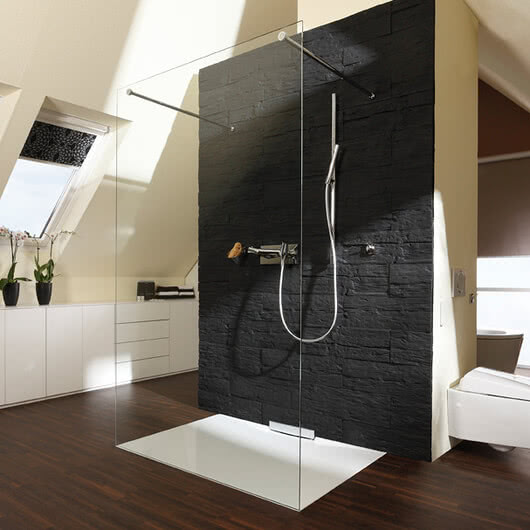 Inloop – the spacious walk-in shower
The Inloop walk-in shower offers ample showering pleasure free of doors or an obstructive threshold. As a level-access shower, Inloop fits perfectly into any wellness oasis or bathroom of tomorrow. Made of toughened safety glass, the large elements offer ample freedom of movement. Sprinz will custom-manufacture this shower cabin to requirements. On request, ceramic screen printing will provide a privacy screen in a family bathroom. Flexibly adjustable, narrow side elements provide a variable splash guard. They allow easy access and offer additional splash water protection. The hinges are flush-mounted with the surface of the glass for easy cleaning.
Technical details

Frameless

Partially framed

Walk-in glass shower
Intricate, high-quality hinges in different finishes to match components such as the fittings that connect the glass elements, the wall or the doors as a moving part. They are flush-mounted with the surface of the toughened safety glass, which makes them easier to clean and maintain.
In old buildings with uneven walls, the profile of partially framed showers compensates for much of the unevenness and an exact fit can be ensured safely and reliably for floor-level showers. For example, the profiles offer greater sturdiness and splash protection and can be combined with flush-mounted hinges.
Fixed glass walls can be combined with rear panels and a shower base made of glass. Narrow, moving side elements create a flexible splash guard. Glass elements are made to measure.
High-quality toughened safety glass, 8 mm thick

Can be supplied with wall profiles or brackets (square or round)

Variable profiles level out wall slopes (adjustment range +/– 8 mm)

Fitted with additional stabilizing bars, depending on size

No troublesome doors, very suitable for barrier-free bathrooms

Special glazings/ceramic screen printing possible as a privacy screen

Direct wall mount option for even easier cleaning

Optionally available with SpriClean® surface finish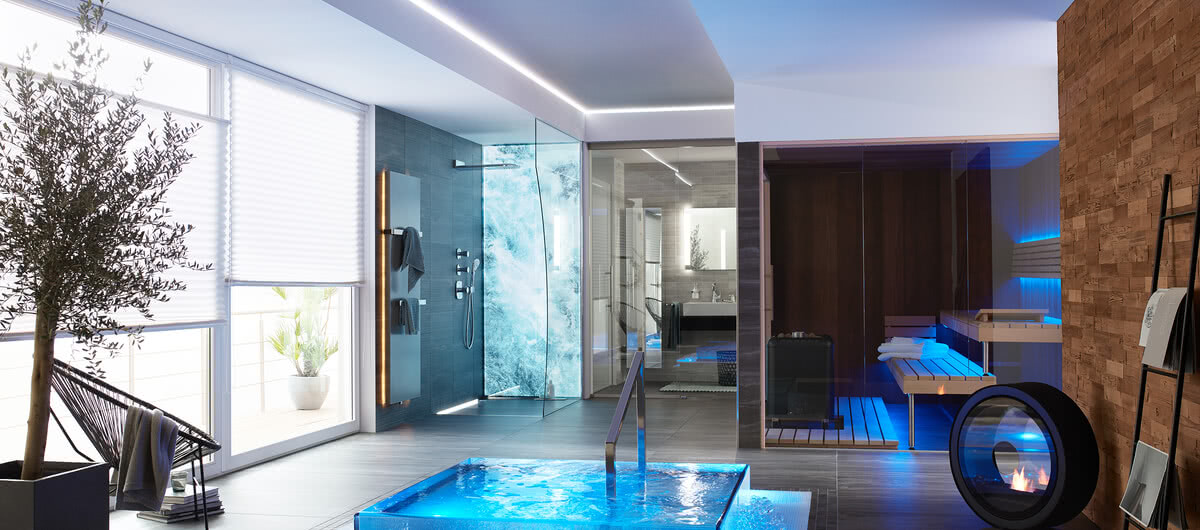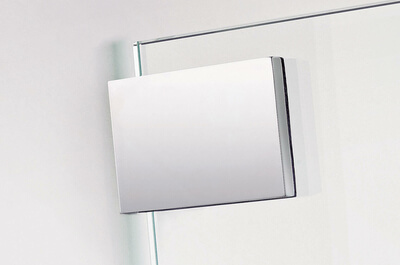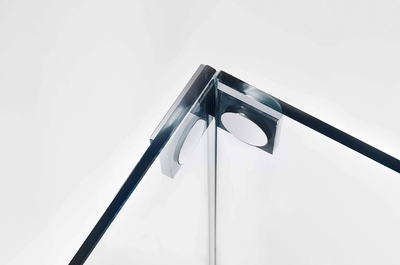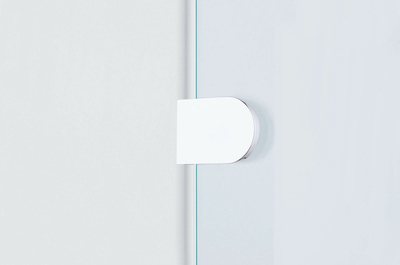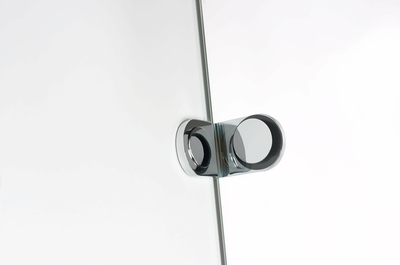 Overview of models
Wall brackets





Wall profile





Free-standing

Hinged glass panel


Black Square

Black Square

The Inloop Black Square gives your bathroom an industrial style. With black accents and a ceramic print on the glass. The Inloop Black Square is characterized by a stylish black screen print: the squares on the glass are timeless and fit perfectly with the industrial style of the interior design. The associated subtle U-profile and the angular handrail complete this look.
Pricing examples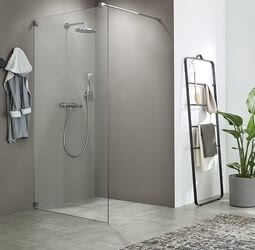 Side wall with bracket
Price from 1105 €

incl. VAT, plus shipping costs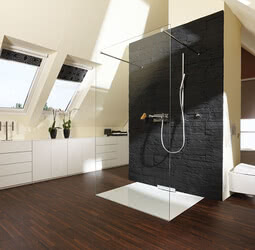 Free-standing pane
Price from 1105 €

incl. VAT, plus shipping costs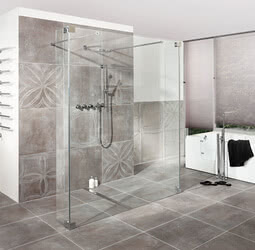 With two fixed sides
Price from 1805 €

incl. VAT, plus shipping costs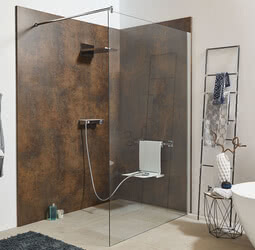 Side wall with profile
Price from 1105 €

incl. VAT, plus shipping costs
Retrofit set Walk-in Plus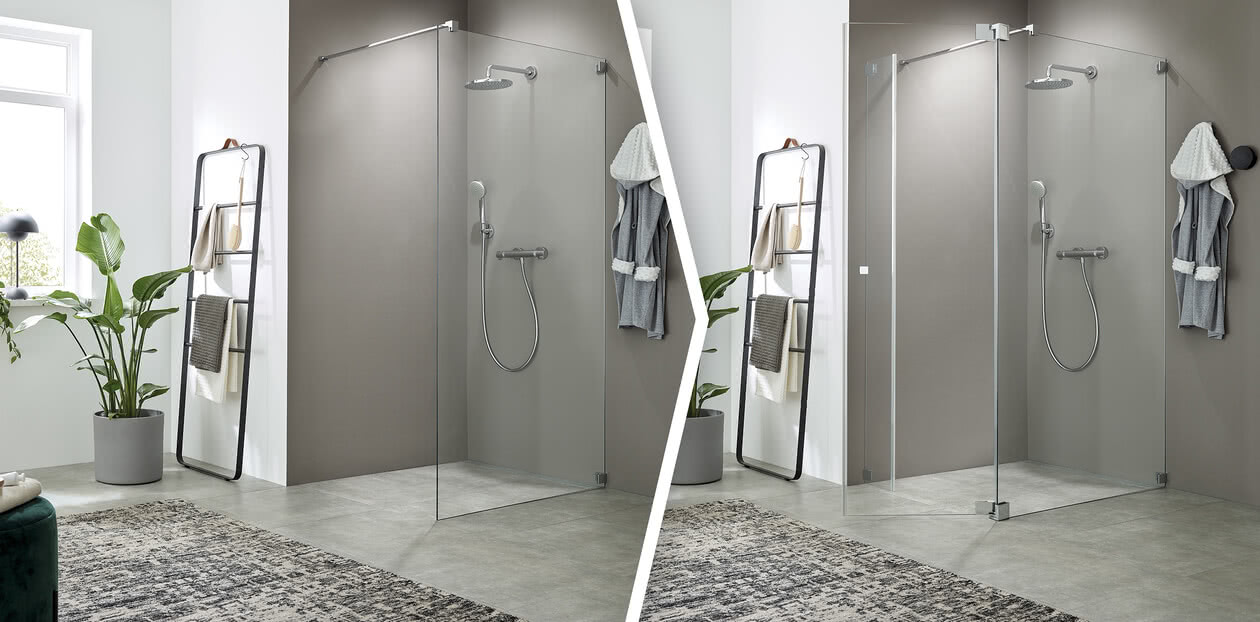 Retrofit set for your walk-in shower for more fun in the shower with more warmth and splash protection. With the developed retrofit set, glass doors can be added quickly and easily to already installed shower enclosures. The clamp hinge with raise-and-lower swing function is attached without drilling, and with the high-quality 8 mm toughened safety glass, the door offers more warmth while showering and more splash protection. The hinge is also compatible with existing walk-in showers by other manufacturers with 6 to 11 mm glass. If not already available, a stabilizing bar must be installed for the existing fixed pane.
More
Gallery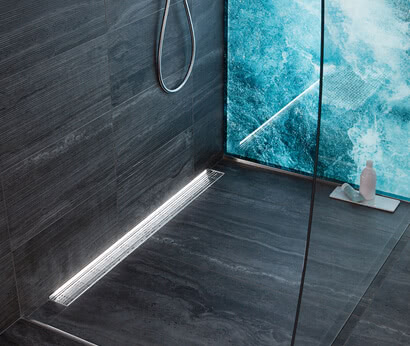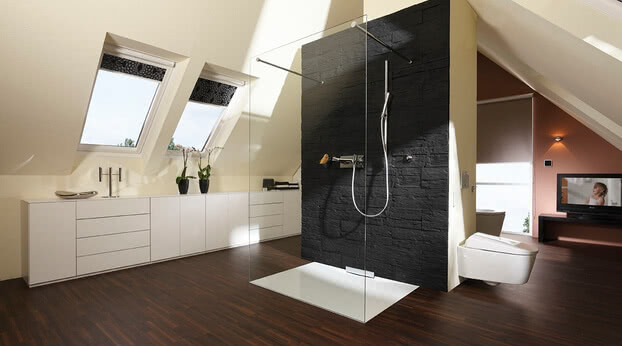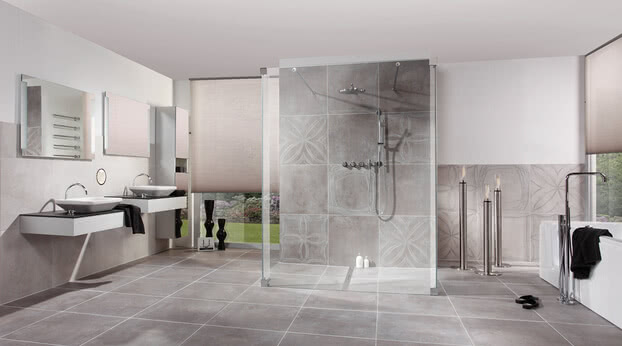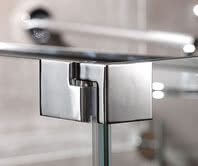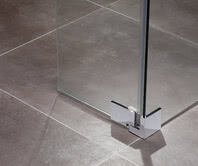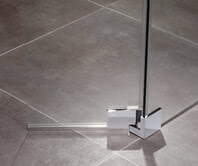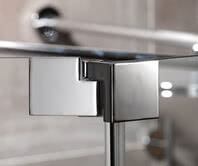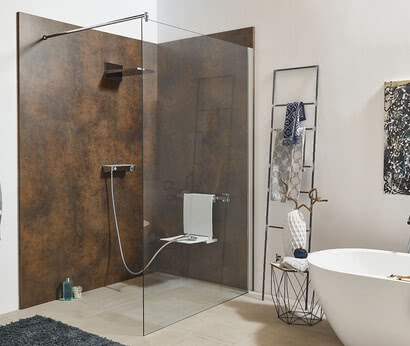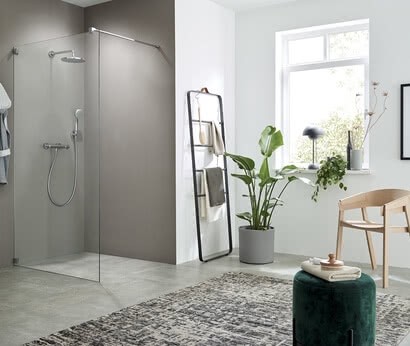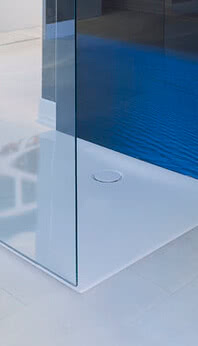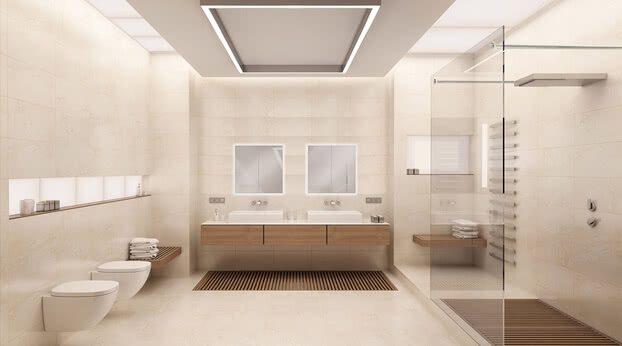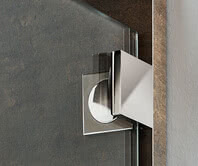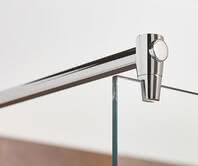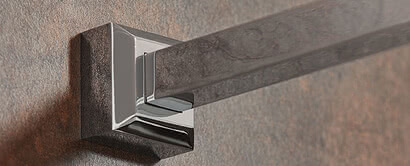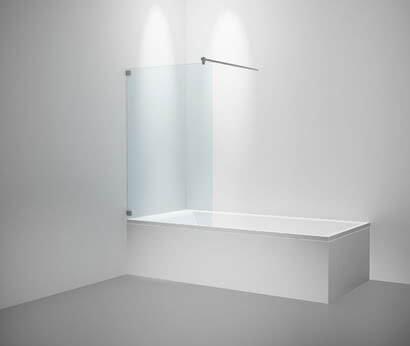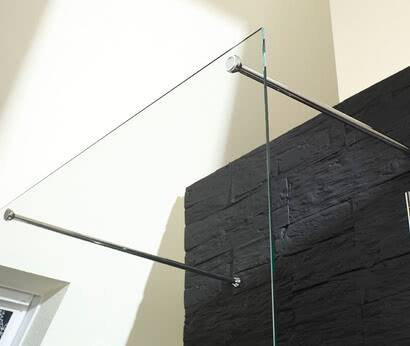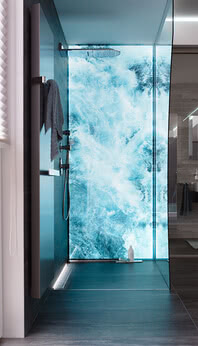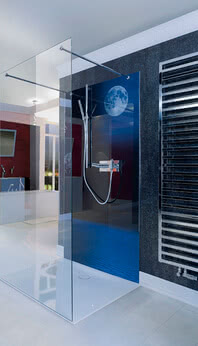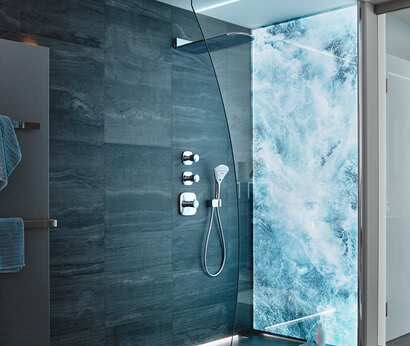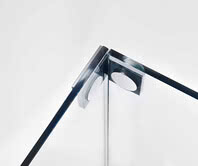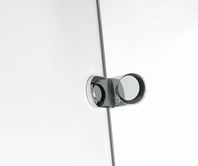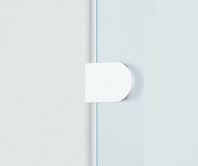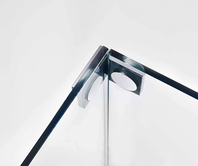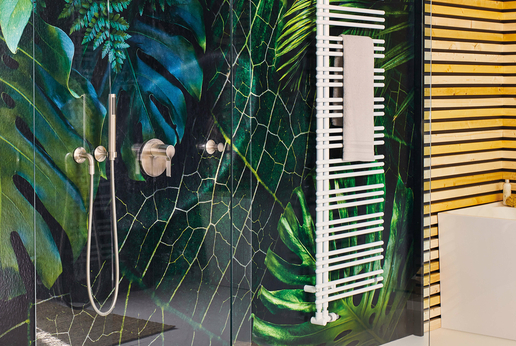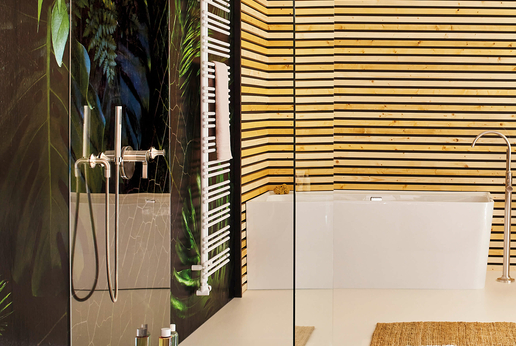 More products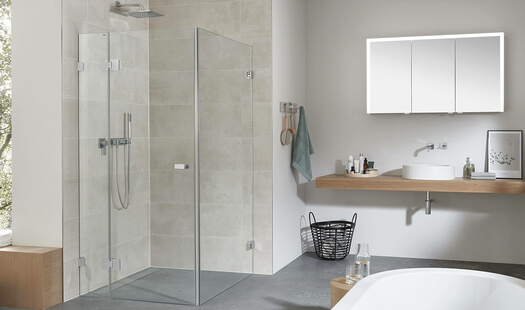 Granat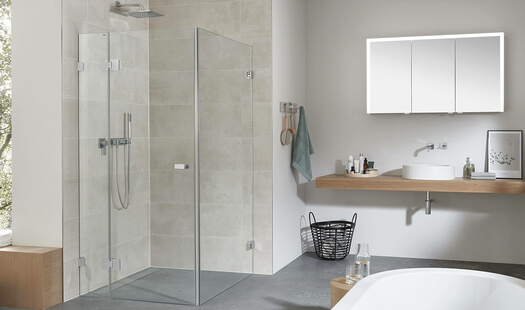 Granat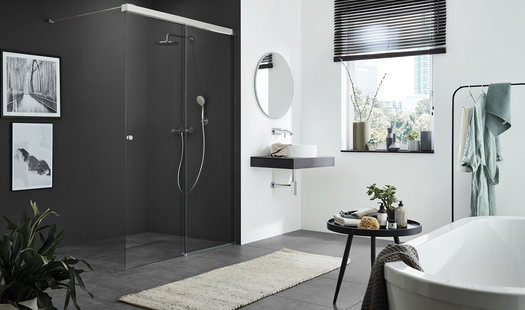 Tansa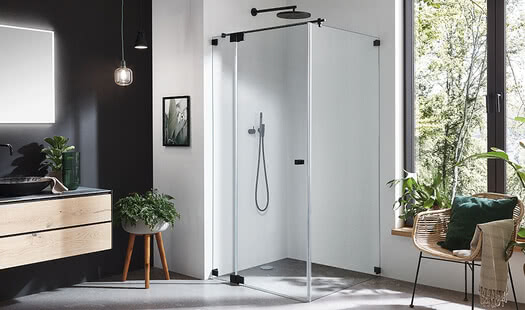 Omega Black Edition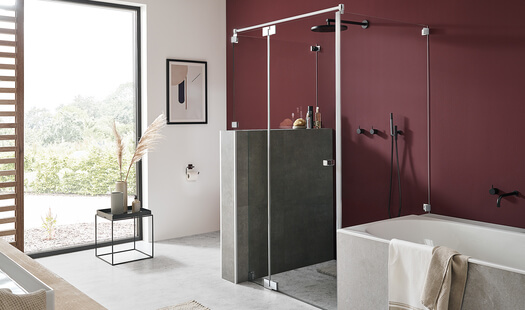 Omega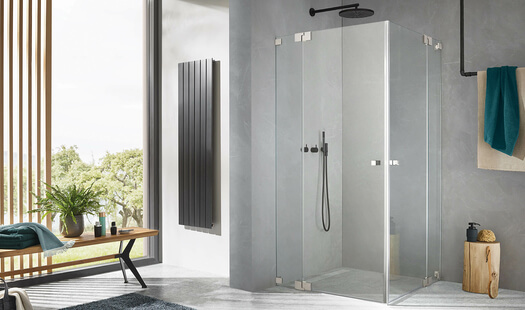 Omega SuperSteel Edition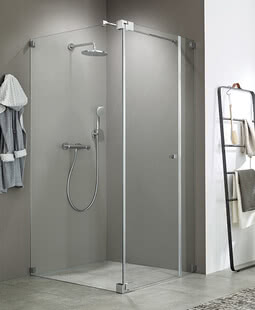 Walk-in Plus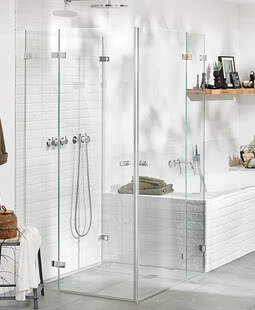 Fortuna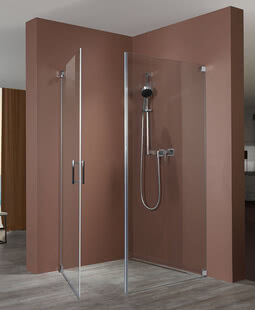 Achat R Plus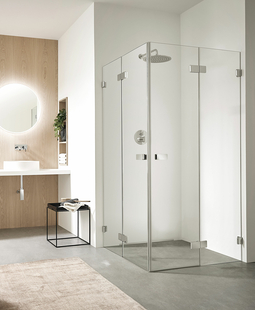 Vega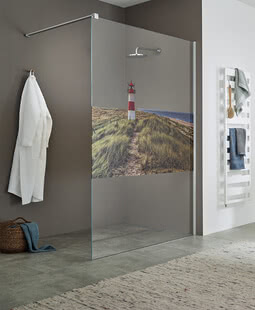 ColorStar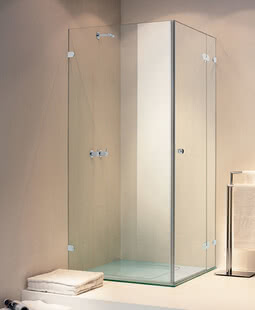 Spinell Plus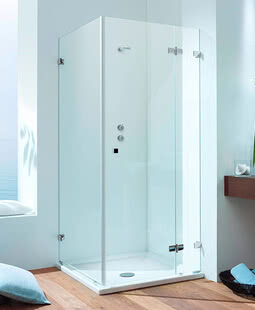 BS-Dusche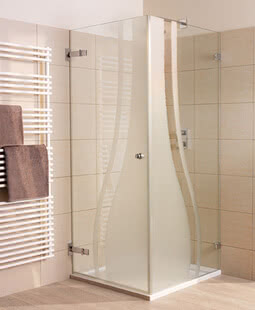 BS-Dusche 75/150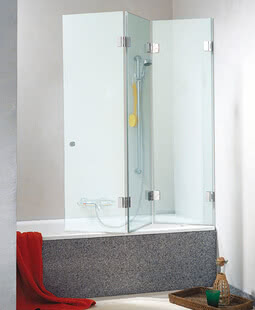 XXL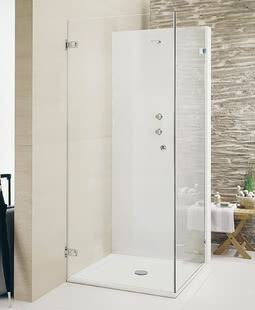 Beryll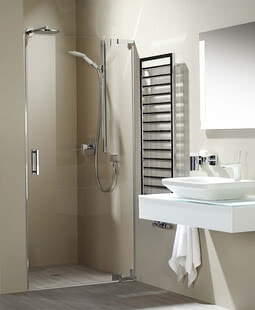 Omega 150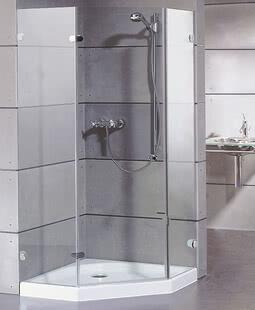 Saphir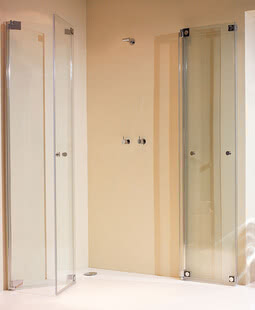 Omega Plus
Product information
Installation instructions: