Spinell Plus
The Spinell Plus frameless shower enclosure ensures great convenience for cleaning and features an ingenious splash guard.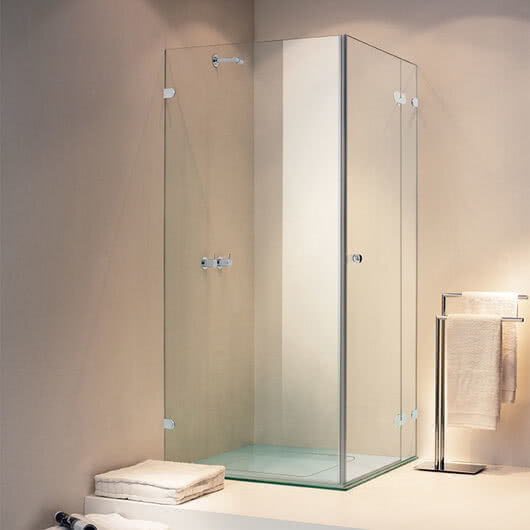 Spinell Plus – pure design for level-access showers
Toughened safety glass and hinges in a pliant form are distinctive features of the Spinell Plus shower enclosure. Thanks to its flush-mounted interior hinges, the shower can be easily cleaned, so you save on time and on aggressive cleaning agents. The optional SpriClean® glass coating allows water, limescale and dirt to roll off. The end-to-end seal in the hinge area and a movable seal beneath the raise-and-lower swing fitting provide extra splash protection. Your added value: many handle types available at no extra charge.
Technical details

Frameless

Swing door, two-way
Intricate, high-quality hinges in different finishes to match components such as the fittings that connect the glass elements, the wall or the doors as a moving part. They are flush-mounted with the surface of the toughened safety glass, which makes them easier to clean and maintain.
A two-way swing door is ideal if there is little space as the glass door opens outwards and inwards. If the cabin is large enough, the door is easy to close after entering the shower.
High-quality toughened safety glass, 8 mm thick

Variable profiles correct wall slopes (+/– 13 mm)

Easy to clean thanks to flush-mounted hinges on the inside

Continuous vertical seal in the hinge area (glass–wall) provides optimal splash water protection

Additional, moving seal beneath the raise-and-lower swing fitting guarantees additional splash protection

Direct wall mount option for easy and fast cleaning

Made to measure

Many other handle types available at no extra charge

Special heights/special finishes/special glazings available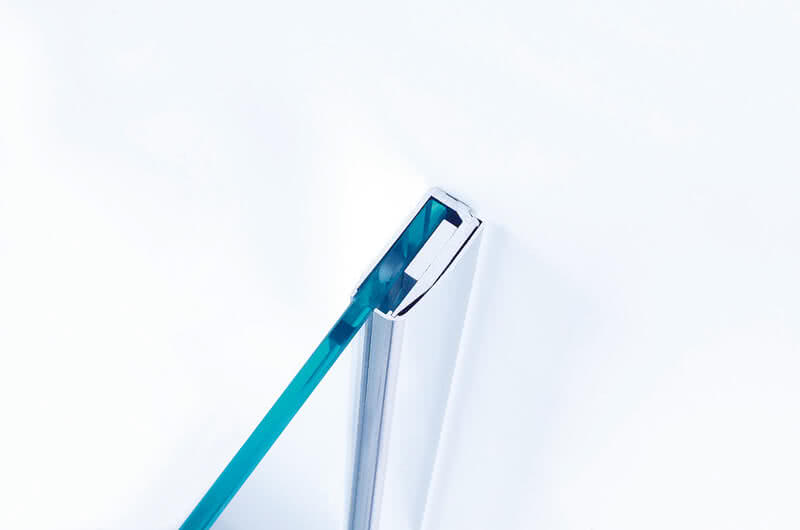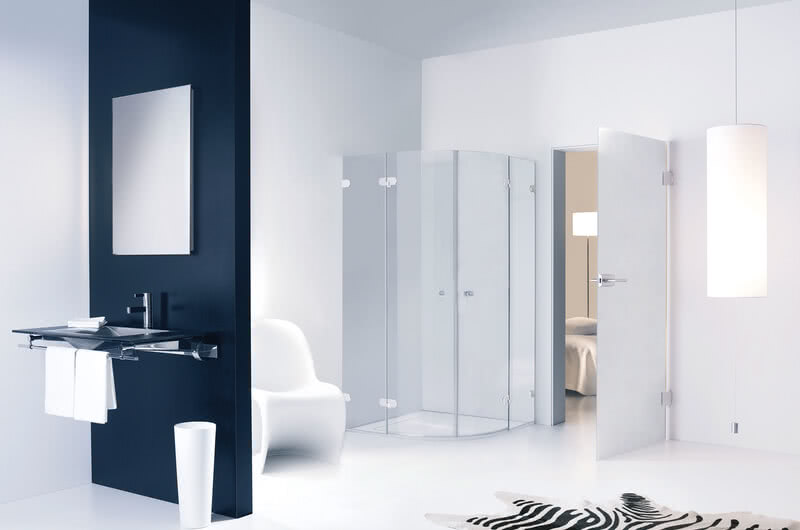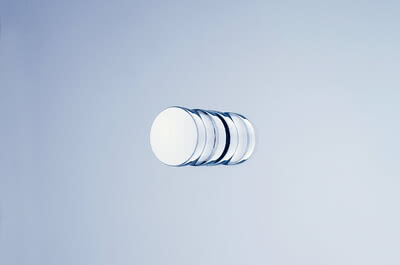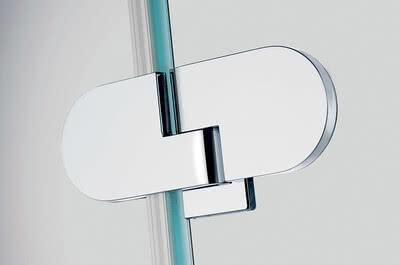 Overview of models
Four-sided shower



Five-sided shower


Quadrant shower


Niche solution



Bathtub solution


Gallery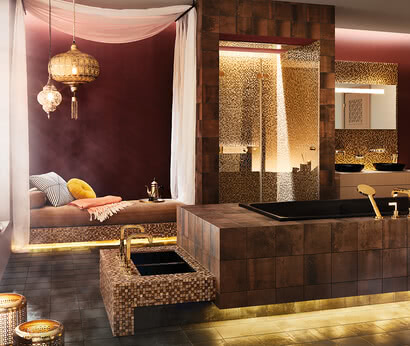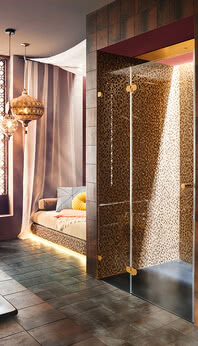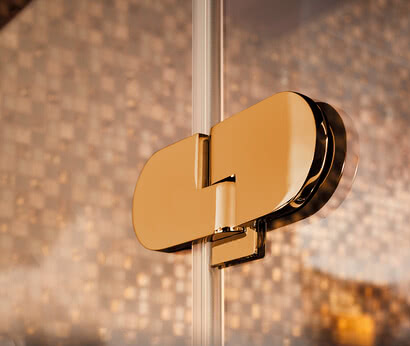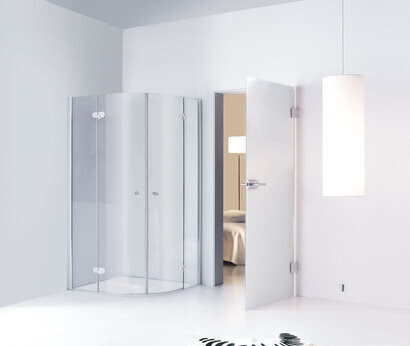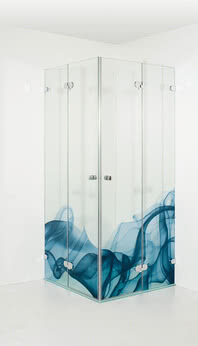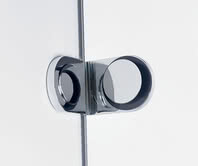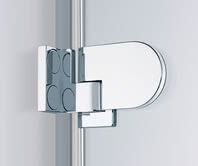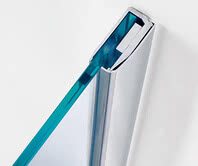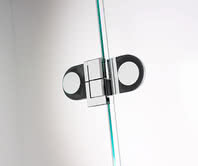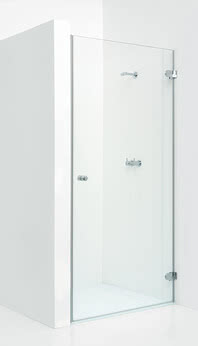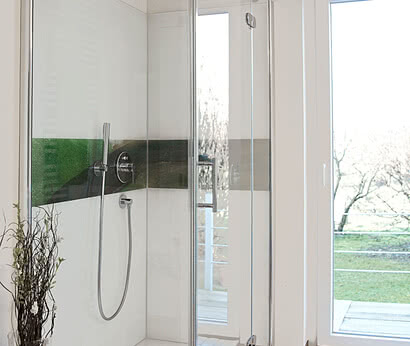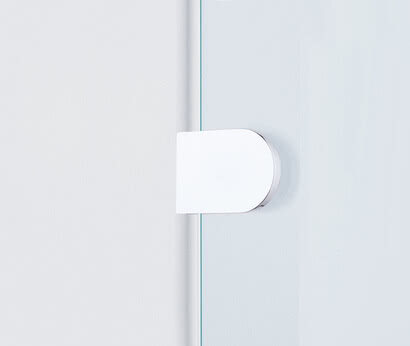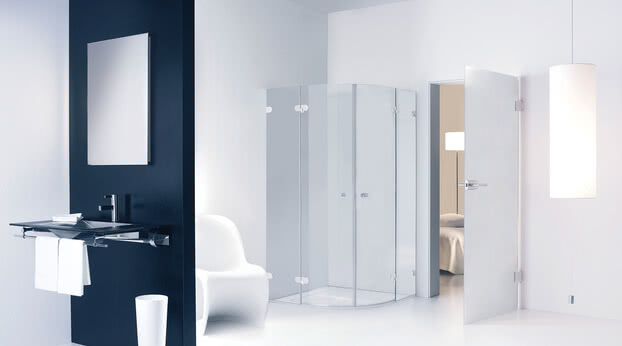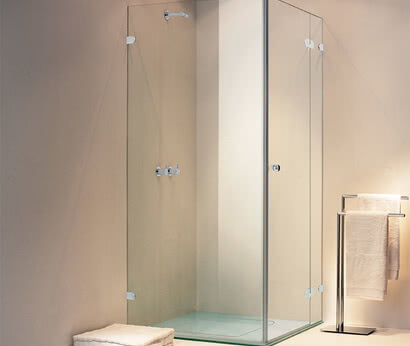 More products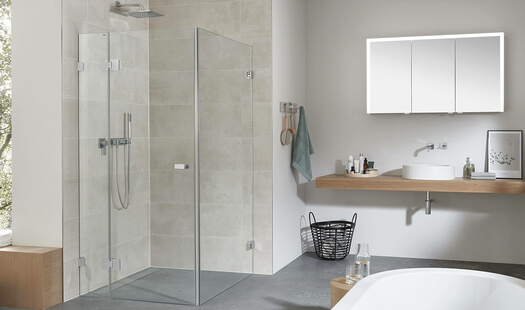 Granat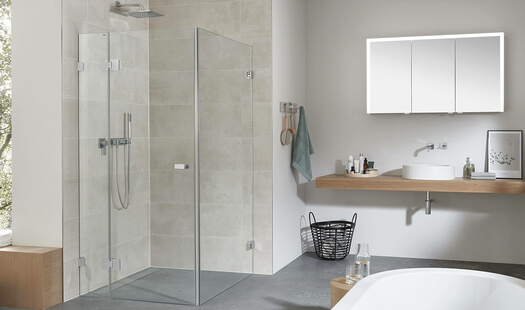 Granat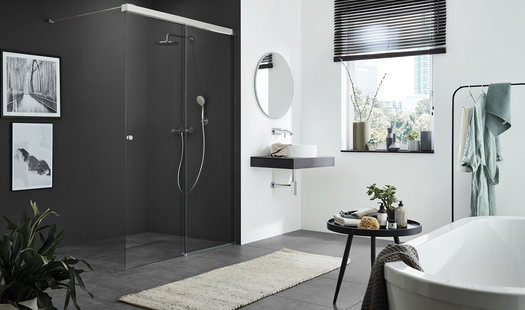 Tansa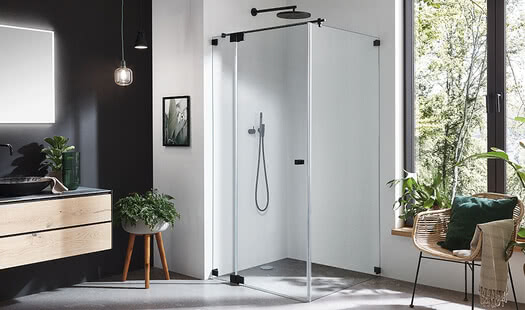 Omega Black Edition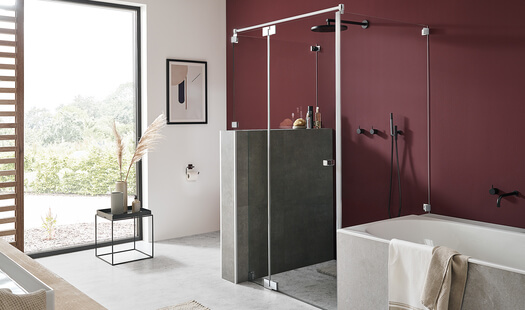 Omega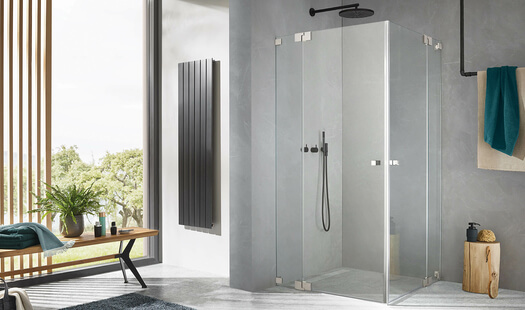 Omega SuperSteel Edition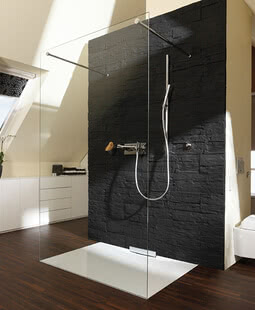 Inloop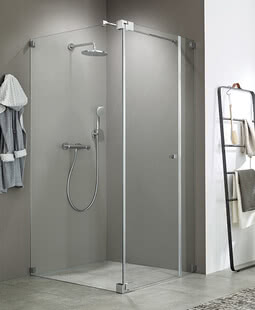 Walk-in Plus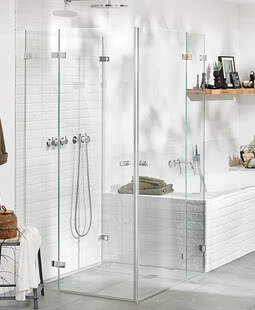 Fortuna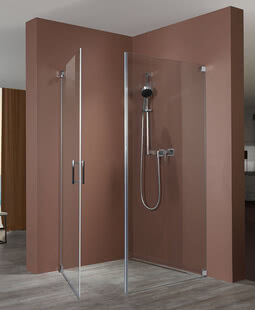 Achat R Plus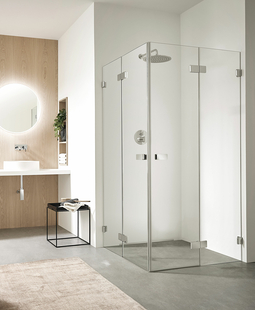 Vega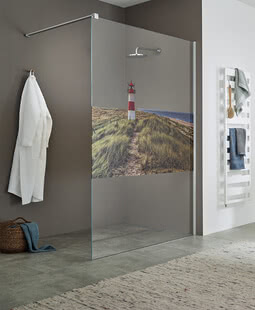 ColorStar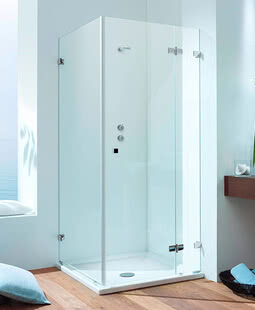 BS-Dusche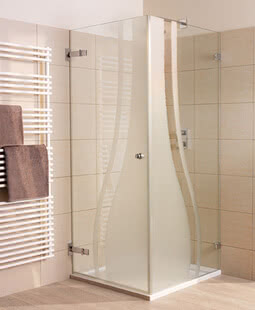 BS-Dusche 75/150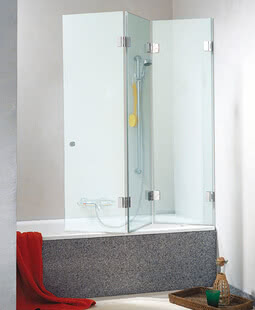 XXL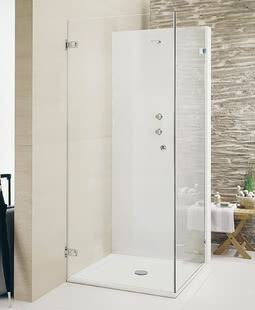 Beryll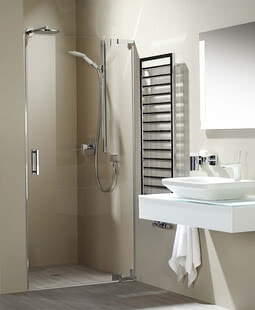 Omega 150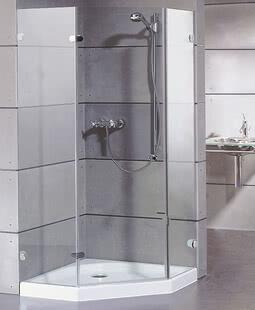 Saphir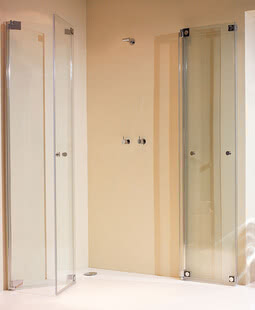 Omega Plus
Product information
Installation instructions: