Sliding door systems
Sliding glass doors – Save space and let the light in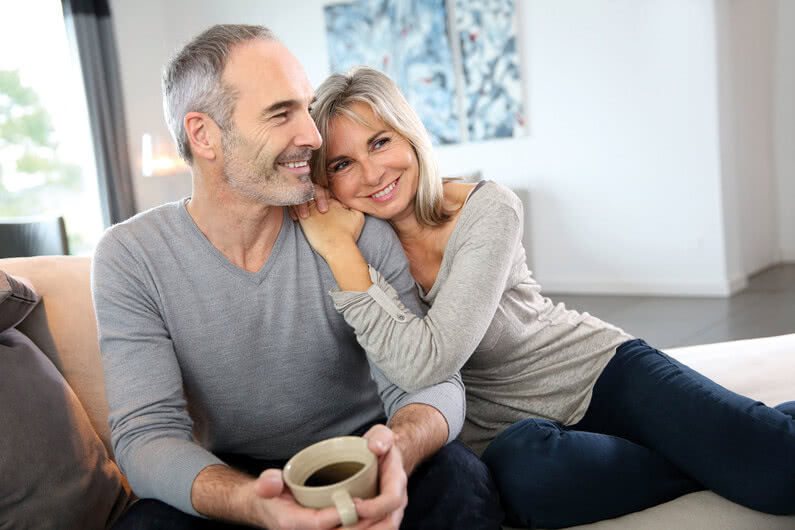 Sliding doors give structure without separating
Sliding glass doors give any room an elegant touch. With a modern or inconspicuous look, you can create an individual and contemporary room atmosphere. Sprinz offers a wide range of sliding doors as complete systems for private or commercial spaces.
Apart from transparent or satinised glass, we can also create multi-coloured screen prints. All-over or partial surface solutions, individual motifs, company logos and translucent colours create highlights in public, commercial or private interiors. The ceramic inks are fired into the glass, so they are scratch resistant, non-fading and durable. You can find an overview of our motifs here.
Guide track, roller and fittings are available in stainless steel and aluminium in different surface finishes. Every model is specifically equipped for its particular use in the home or commercial construction.

Motifs for your glass sliding doors
Discover our large selection of motifs for sliding glass doors.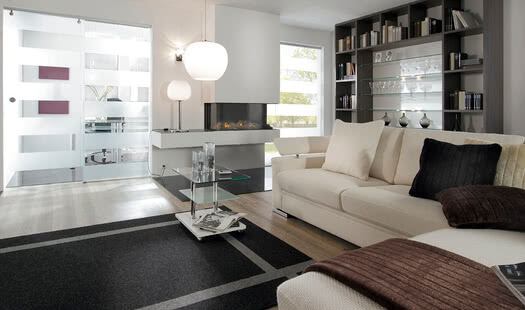 Motion 100
Thanks to its modest appearance, the Motion 100 blends in with any environment. The sliding door system is ideal for living spaces, baths and commercial facilities.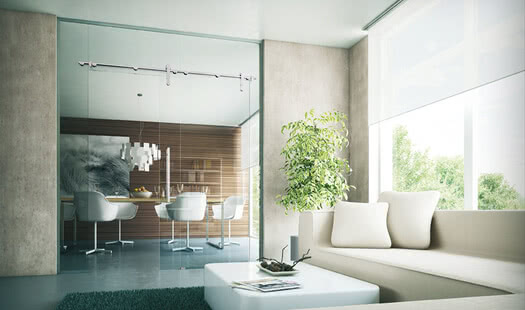 Motion 200 Plus
The sliding door system Motion 200 Plus is a stylish addition to homes and offices.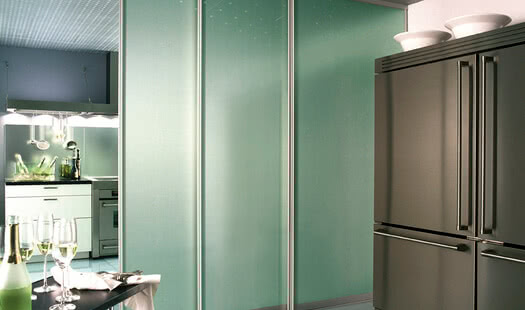 Motion 400
The sliding door system Motion 400 fits in front of your closet or adds an exquisite touch to your interior as a privacy screen.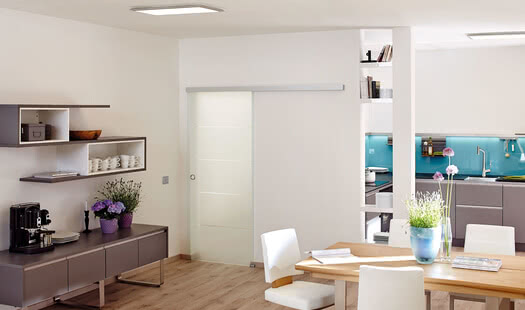 Motion 700
The sliding door system Motion 700 is perfect for private homes or administrative offices.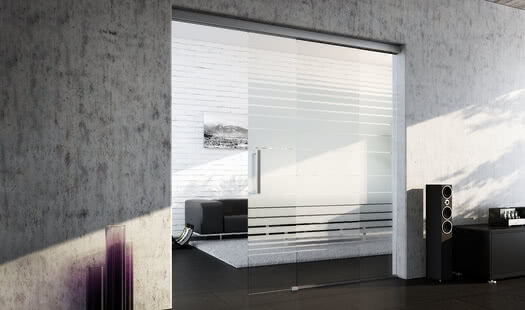 Motion 700 Plus
The sliding door system for a wide range of uses with a large selection of glass types and fittings. Especially beautiful: Motion 700 Plus is pure glass without any interfering visible technology.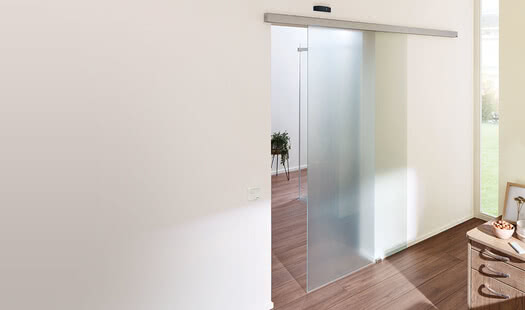 Motion 700 Automatik
For comfort and security, the sliding door system Motion 700 Automatik lets you effortlessly open and close passageways.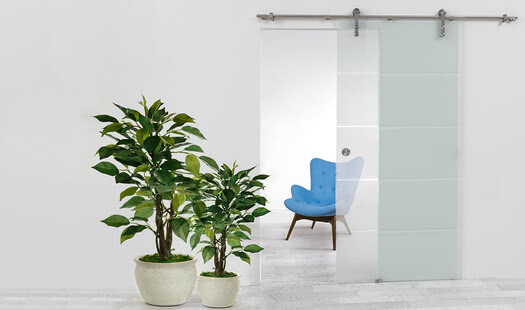 Motion 800
The sliding door system Motion 800 stands out with its striking look. The partition impresses with its quiet movement and lightness.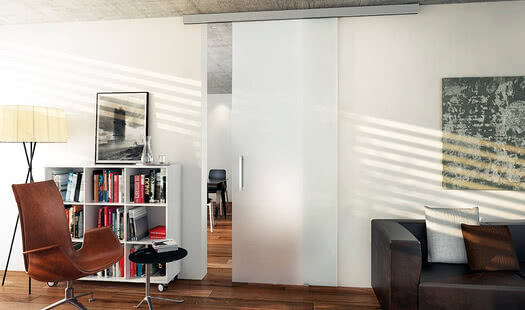 Motion 1000
The sliding door system Motion 1000 lets large door elements "float" with hardly a sound.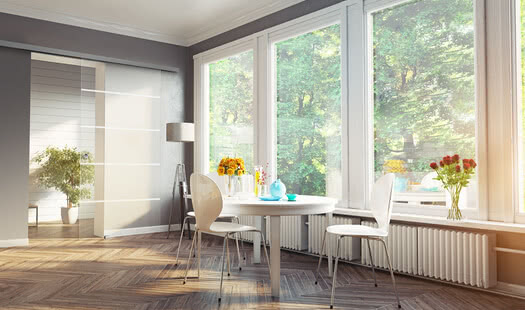 Motion 1200
The sliding door system Motion 1200 with aluminium fittings for modern interior architecture.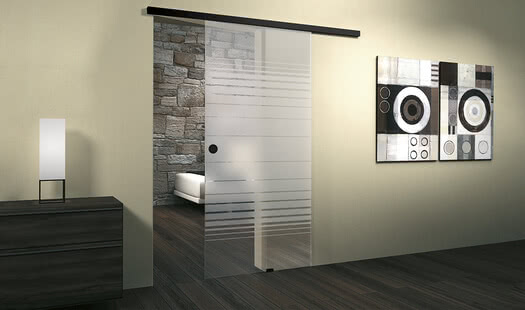 Motion 1300
The sliding door system Motion 1300 with black fittings for modern interior architecture.
Benefits

Also with motif
This product can be personalized with a motif

Design
Sprinz products can be variably designed and adapted to personal preferences

made in Germany
Our products are developed and manufactured "made in Germany" in our Sprinz factories with more than 130 years' experience

Quality product
Highest standards of design, material and production for Sprinz quality products
Technical details
High quality 10 mm toughened safety glass

Individual dimensions up to the maximum weight of one element

Fittings and guide tracks of aluminium or stainless steel depending on the model

Some models available with soft stop

Selected models with button, remote control or radar motion sensor for opening/closing

Transparent or satinised glass

Multi-colour ceramic screen prints
Difference between clear glass and white glass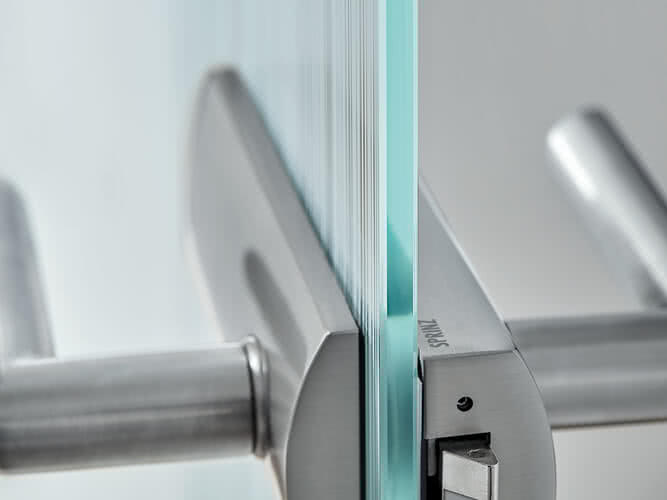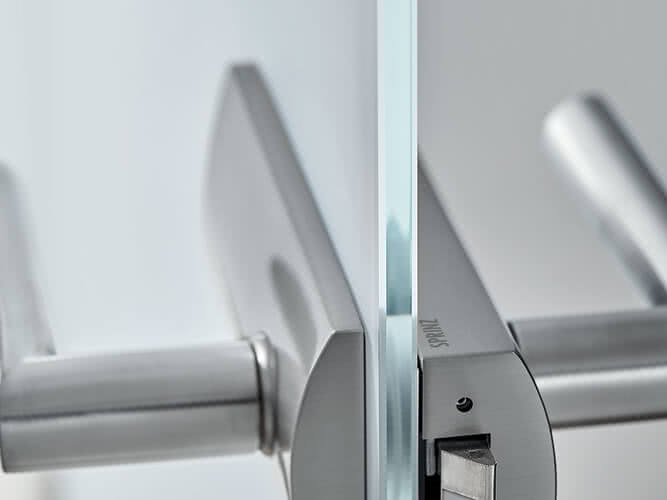 Glass products have different natural colors due to the raw material used, which become more apparent with increasing thickness. When looking through the glass and especially when looking at the glass edges, this intrinsic color shows up in a green or blue cast. Fluctuations in the color impression of the glass are possible and cannot be avoided due to changes in the glass thickness, the pane structure and the installation situation. By using iron oxide-reduced white glass instead of float glass, this appearance can be reduced significantly, but it cannot be ruled out.
There are many shades of white
Sprinz offers three variants of matt white glass doors. They differ in their translucency and offer different degrees of privacy.

Matt white on clear glass
Finely satinised with a rather high level of translucency. Ideal as a door for rooms where translucency and transparency are desired. For example, in the kitchen, living room or dining room

Frosted white on clear glass
Significantly less transparent than matt white. Ideal as a door for rooms where less translucency and transparency are desired. For example, in the bathroom, guest toilet or office

Diamond white on white glass
Even less transparent than frosted white. SPRINZ diamond white harmonizes exquisitely with white lacquered wooden doors. A combination of white wooden doors and glass doors with motifs in diamond white is perfect match. As a base glass, we recommend the white glass with reduced green tint.