Façade glazing
Transparency, translucency and opaque screen printing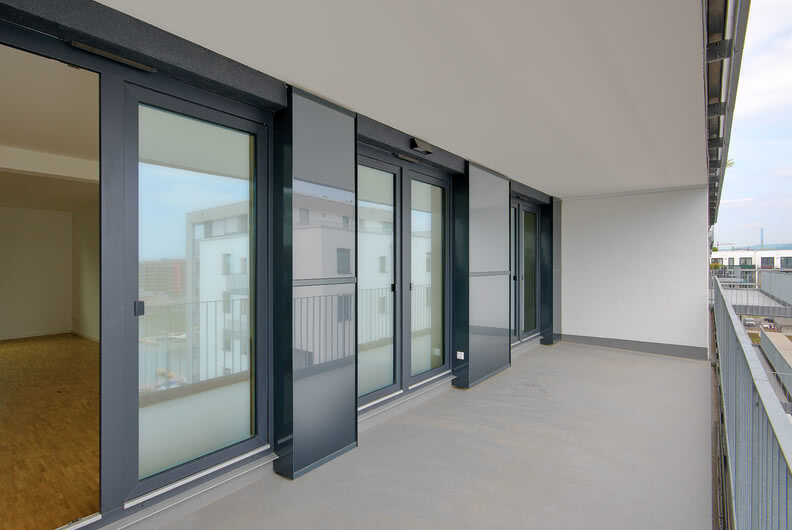 Façade glazing for private and commercial construction
A building's appearance is chiefly characterised by its façade. A harmoniously designed, visually appealing façade has been firmly established in modern architecture as a structural and stylistic solution. It is ideal for bright interiors, generous use of daylight and an individual look.
The façade glazing by Sprinz offers point-supported or linear-mounted clear glass or printed glass elements. Translucent ceramic screen printing lets light though and can be used over the entire surface or part of it. With opaque screen printing, you can implement individual all-over colour concepts, with patterns, motifs and company logos. In our in-house screen printing shop, we apply print patterns and serial prints with state-of-the-art technology. Sprinz offers consulting for architects and planners on selection and design.
Linear-mounted glass façade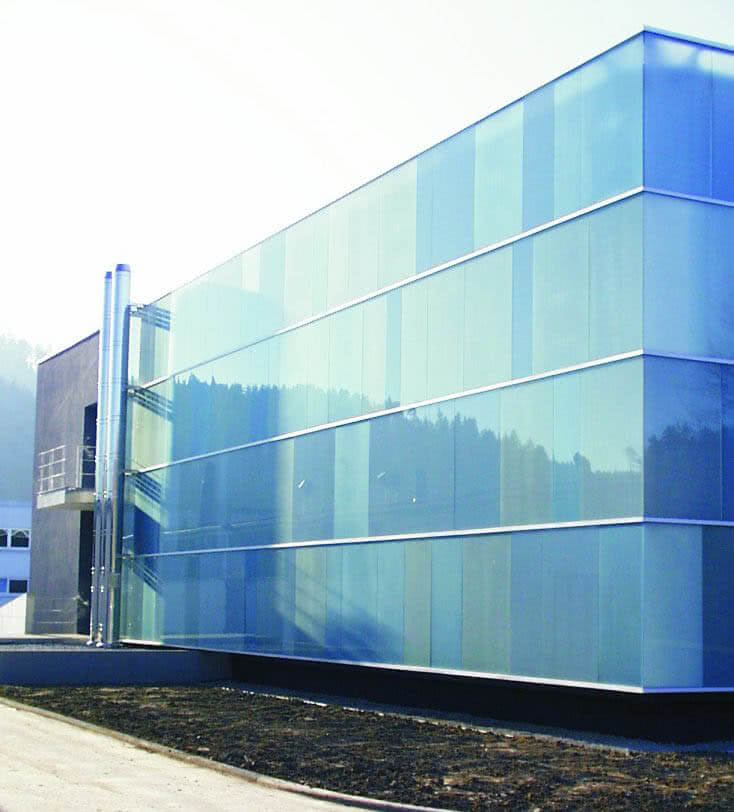 The linear-mounted glass façade is a high-quality alternative to stucco or various types of siding as part of energetic heat insulation. The glass panels are finished with opaque screen printing and mounted directly onto the insulating structure. The print is on the wall side, so the glass surface is weather-protected and its full gloss is preserved. Windows and doors can be seamlessly integrated into the ventilated cold façade. Rain gutters or shade connections as well as corner solutions are also possible.

The profiles are mounted horizontally, the glass pane is held from above and below and fixed in place with a rubber profile. The seals are frosted-transparent at the front, subtle and hardly visible. The profiles are 37 mm in height and available in matt chrome or white. Other coatings are possible upon request. Glass elements of ESG-H glass measuring up to 1.300 mm are 6 mm thick, heights up to 1.700 mm are 8 mm thick. The formats are adapted to the local wind zone.
Benefits at a glance
Modern, unique design

Individual design options in nearly any colour the customer desires

Easy to clean

Simple and quick mounting

Excellent value for money

Quality "made in Germany"
Technical details
Glass panes are finished with opaque ceramic screen printing

Windows and entrances can be integrated seamlessly

Corner solutions are possible as are rain gutters or shade connections

Profiles are mounted horizontally

Profiles are 37 mm high

Available in matt chrome or white, other coatings possible upon request

The glass pane is supported from above and below and fixed with a silicone profile in a frosted-transparent colour

Brand-name silicone profile with excellent weather and UV resistance

Glass elements of ESG-H glass measuring up to 1.300 mm are 6 mm thick, heights up to 1.700 mm are 8 mm thick

Formats depend on the local wind zone

Heat soak test included in the price

Easy mounting of the one-piece profile system without additional cover profile

Ventilated cold façade

Metal end plates are also available

Aluminium profile with screw channel for side trim

Glass processing (drilling, cutting, bevelling etc.) are gladly provided upon request
Point-supported glass façade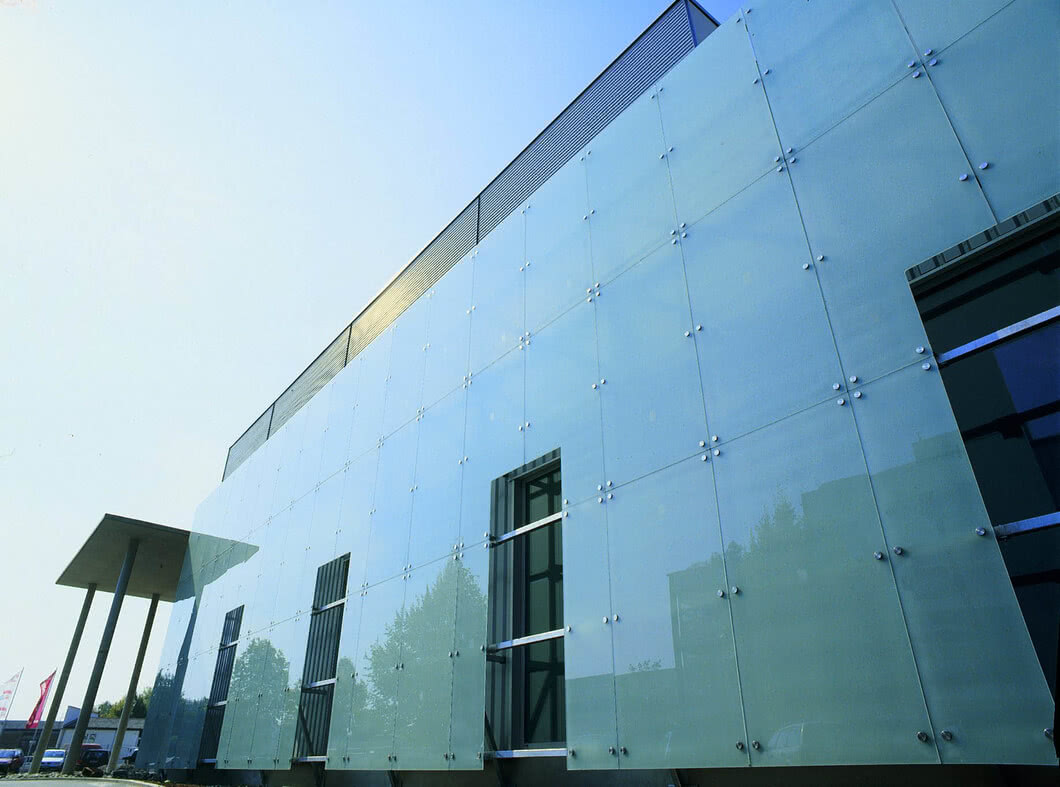 A special fixture allows for targeted application of pressure and tensile forces into the glazing, while its flexibility prevents over-stressing at the mounting points. The structurally required glass thickness and the number of point brackets needed is determined by calculation programs and, depending on the application, tested in trials. Standard safety and usability are always documented by permits on a case-by-case basis.
For façade glazing, DIN 18008 demands that category ESG-H glass (heat-soak tested material) be used. We therefore recommend SPRIDUR ESG-H or laminated safety glass of toughened safety glass or partly prestressed glass.

Our SPRI-POINT brackets are available as point brackets or glass clamping brackets for various thicknesses of glass. Thus we can offer complete solutions of glass elements and brackets for façades, all-glass systems, elevator shaft glazing, balustrades, overhead glazing, stairways and walk-on glass surfaces.
Gallery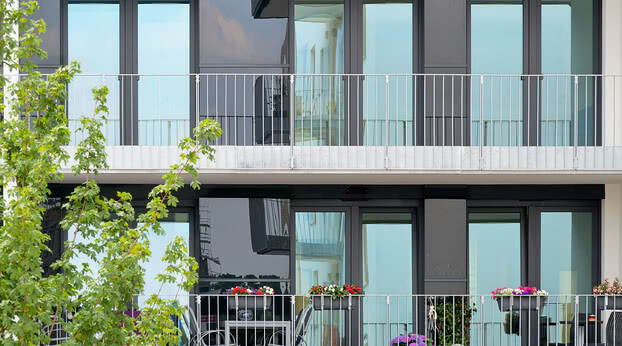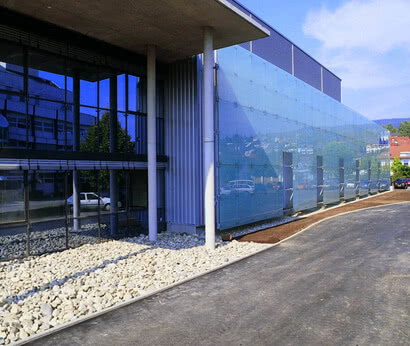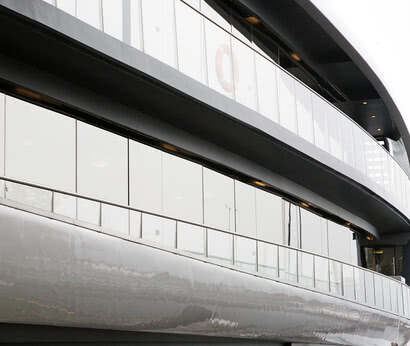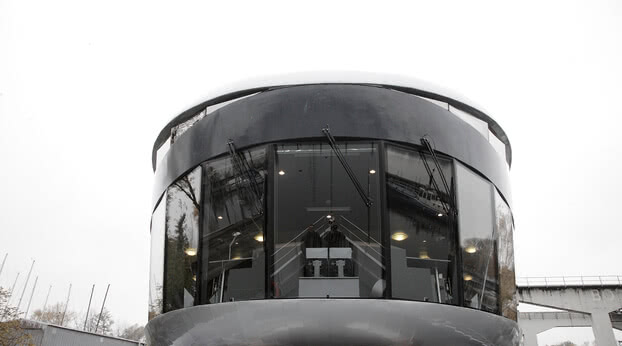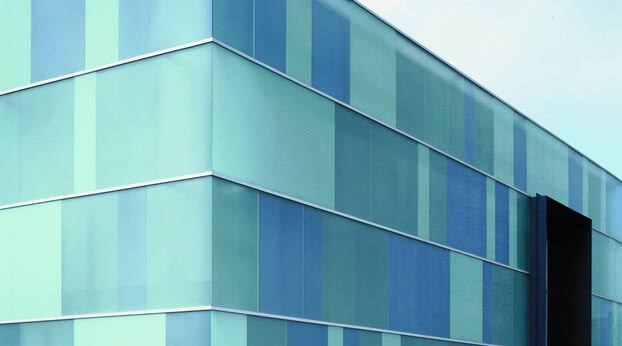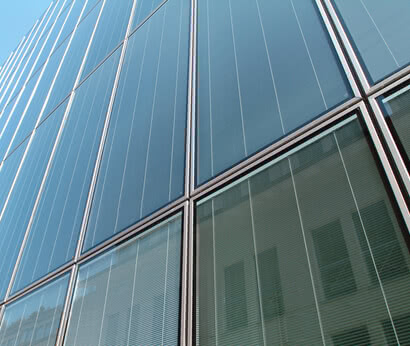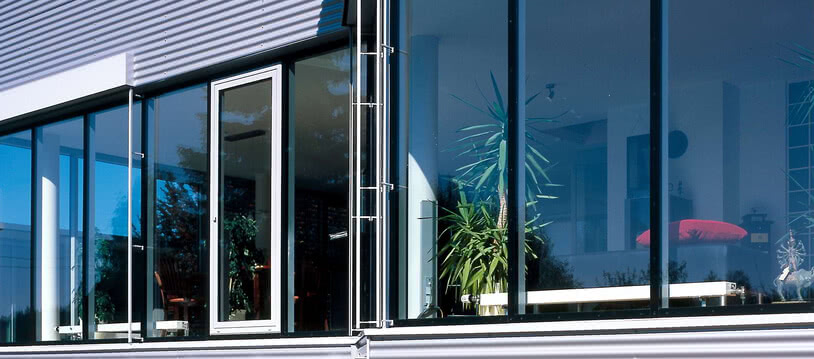 Sprinz insulating glass delivers everything we want for our home and workplace: It controls light and sun, preserves warmth, locks out noise and gives protection and safety.

Glass stairway and balcony railings are becoming increasingly popular in architecture. Transparent glass makes everything look bigger.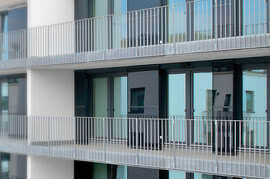 Façade glazing for rooms bathed in light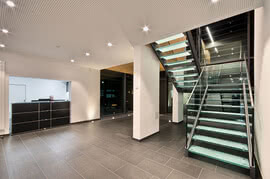 Walk-on glazing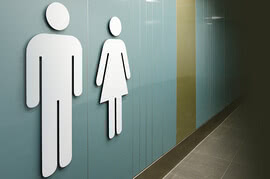 Toilet partitions, sanitary and dressing rooms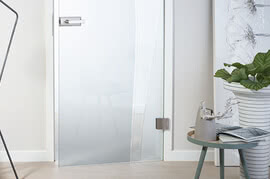 Glass doors, sliding doors and partitions

Canopies, balcony systems, privacy screens or post systems are available in our Exterior section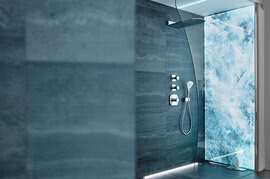 Favourite motif or pattern as design element