Elegant design, quality and function: SPRINZ showers effortlessly combine different features. Let our showers inspire you. We build tailor-made showers entirely to your personal preferences.
Surface-mounted, partially recessed or flush-mounted: Create striking highlights with individual mirror cabinets and elegant flat mirrors with integrated or top-panel lights. Together with our wide range of bathroom furniture and washbasin shelves, they complete the perfect bathroom you always dreamed of.
Where kitchens become trendsetters: In our kitchen world, tall and top cabinets in aluminium and glass try to outshine illuminated LED counter tops and rear panels. Complemented by a rear panel with an individual, photorealistic motif, a place for cooking turns into a real eye-catcher.
You will find premium glass quality in our architecture section as well. Whether non-slip glass stairs, glass balustrades, canopies, insulated glass or glass façades – you will find the ideal product for every building project.
In the interiors area, we create distinctive highlights with our glass doors and sliding door systems. Here we also present perfect all-glass systems for offices or entry areas.
Individual glass products for exterior areas create a refuge with that holiday feel right in your own garden: Whether glass partitions with motifs and lighting or balcony and terrace glazing – SPRINZ has your perfect all-round solution including corresponding post systems.
Shower and kitchen rear panels, wall design systems, doors and privacy screens, strikingly presented for even more individuality: With a large selection of different motifs printed on the glass, we make your personal glass dreams come true.
SPRINZ – a world of glass
As a glass processing company with over 130 years' experience of handling glass, SPRINZ looks back on a successful corporate history. All the products in our factories are designed, manufactured and processed according to our guiding principles of vision and innovation.
Sophisticated architecture owes its particular aesthetic appeal to a perfect marriage of material and form in the interplay of design and colour. We invite you to find your own unique personal inspiration and discover for yourself the precision and care that we offer. Our portfolio ranges from discreet elegance to contemporary design, and within this spectrum you will find showers, doors, all-glass systems and stairways, glass balustrades, partition systems, kitchen products, mirror cabinets, bathroom furniture, flat mirrors and lots more for the interior and exterior.
made in Germany
Our products are developed and manufactured "made in Germany" in our Sprinz factories with more than 130 years' experience
Individuality
Sprinz products are tailor-made for you personally. Customisation or design preferences – virtually anything is possible!
Durable
Sprinz products are durable, so they contribute to sustainable building
Tailor-made
Our products are made to order precisely to your specifications
Highlights
Always up to date: Here you will find information and news about new products, the company, the industry or anything worth knowing about glass.
Company
Discover interesting facts about our exciting company history!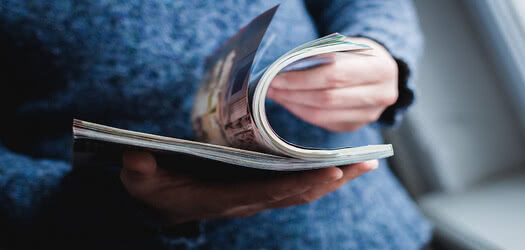 Downloads
Our current catalogues and downloads are available here.
Showroom
On 200 m2, our showroom presents attractive products and clever solutions made of glass. We look forward to seeing you!

ATTENTION: The exhibition is temporarily closed to the public.
We are still available by phone and email at the following opening hours:
Monday–Friday 8 a.m. to 6 p.m.
More