Worktops
Just the way you like it: made of coloured glass, porcelain ceramic or with controllable lighting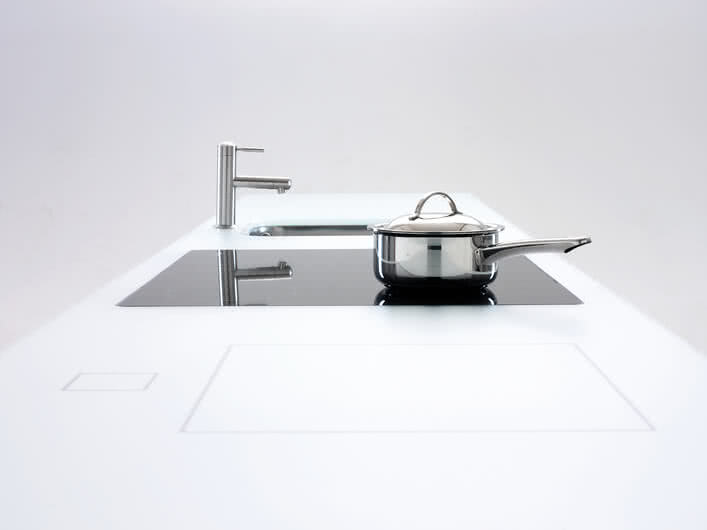 Worktops – extensive surfaces without butt joints
With a maximum length of up to 3,600 mm (glass) or up to 3,200 mm (ceramic), worktops form extensive work surfaces without any intrusive, unhygienic abutting edges. The kitchen worktops are as robust as they are beautiful. Under-mount sinks, flush-mounted or top-mounted sinks and hobs or other functional elements are integrated wherever they are needed.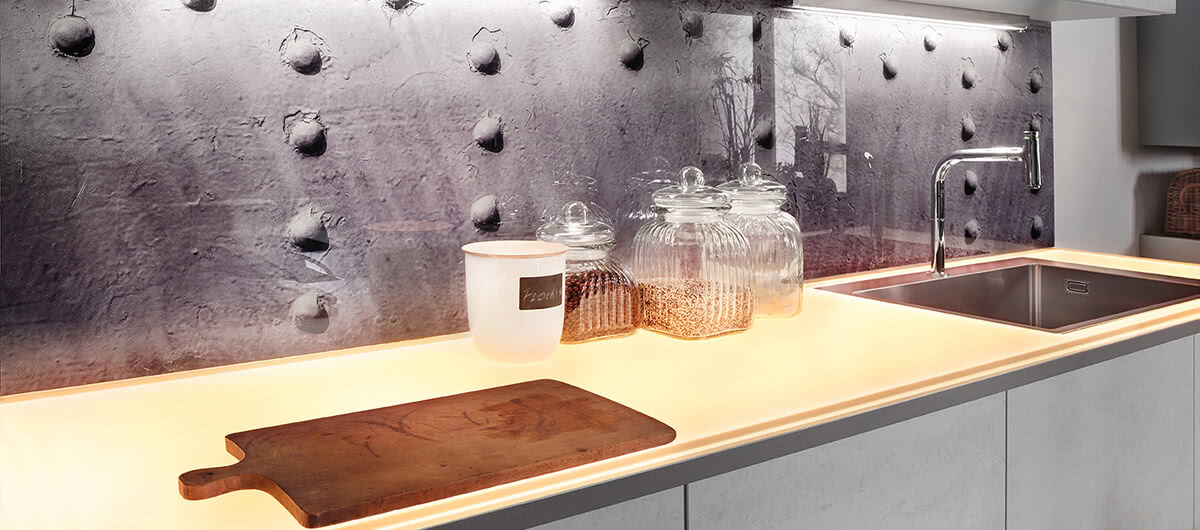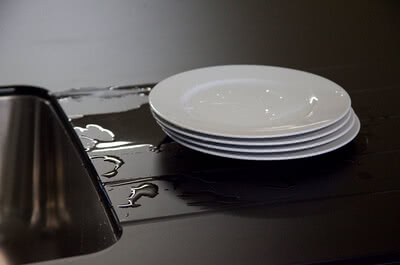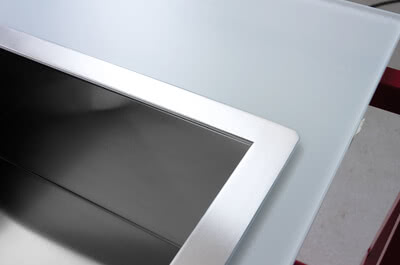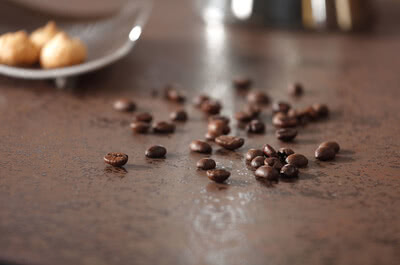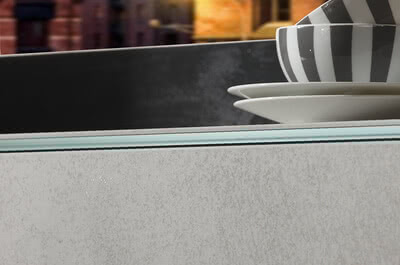 Benefits

Also with LED
This product is also available with illumination

Design
Sprinz products can be variably designed and adapted to personal preferences

made in Germany
Our products are developed and manufactured "made in Germany" in our Sprinz factories with more than 130 years' experience

Quality product
Highest standards of design, material and production for Sprinz quality products

Easy to clean
Special features like flush-mounted fittings or dirt-repellent surfaces

Durable
Sprinz products are durable, so they contribute to sustainable building
Technical details
Closed surfaces: bacteria, fungi and mould cannot penetrate

Hygienic: completely food-safe

Does not absorb moisture as 100% non-organic

Heat-resistant, acid-resistant, alkaline-resistant

No odour or moisture absorbed or emitted

Robust, anti-scratch surface finish

Worktops with maximum length of 3,600 mm

Top-mounted sinks and hobs are possible

For all under-mount sinks with a radius of 10 mm or above

For all flush-mounted sinks and hobs with a radius of 10 mm or above

Milled drip groove option

LED lighting option
Worktops made of porcelain ceramic and glass laminate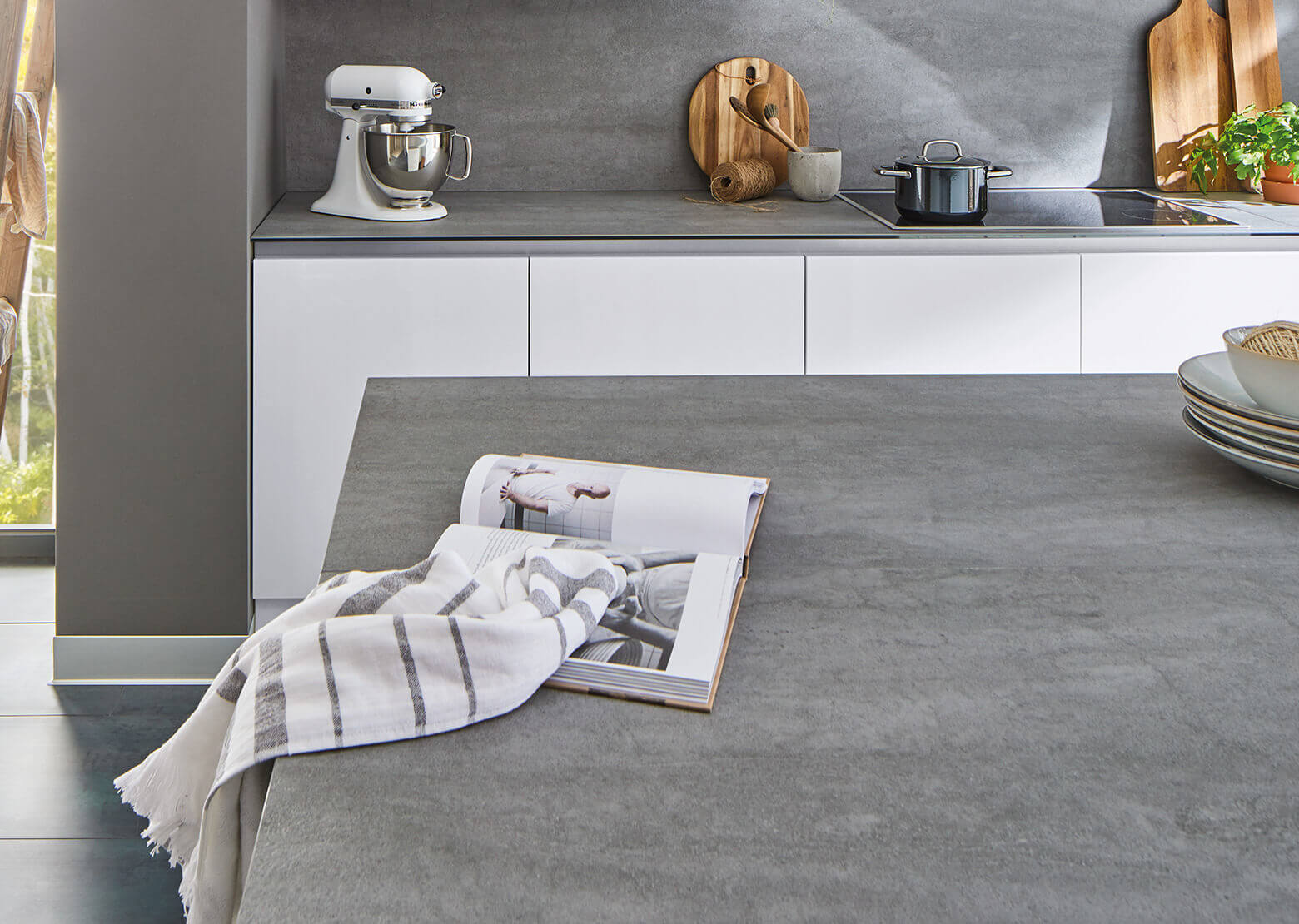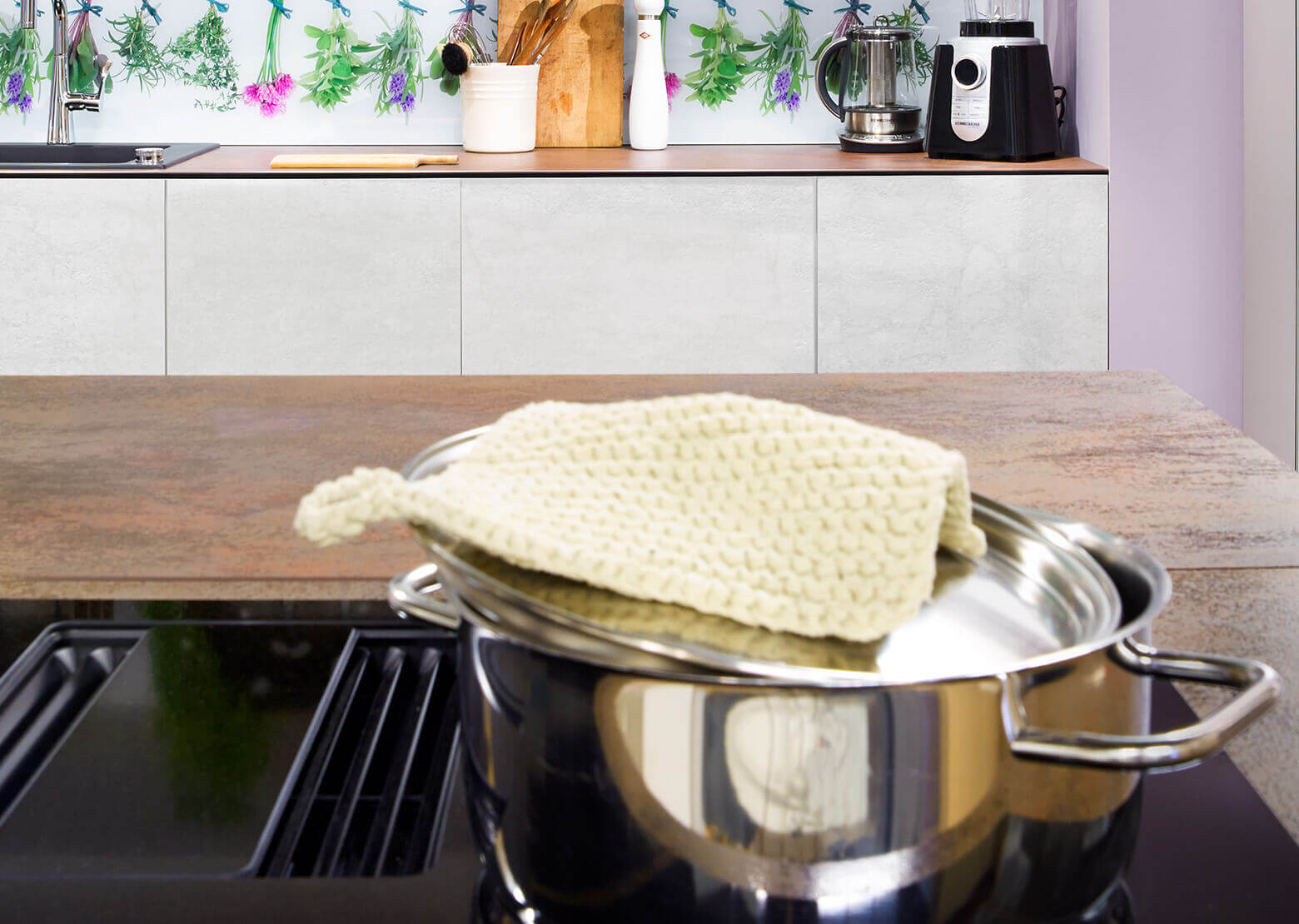 Harder than granite and as light as aluminium, a porcelain ceramic worktop provides scope for creative designs. The Sprinz kitchen worktop can be designed to a maximum length of 3,200 mm. By combining it with a suitable
rear panel and colour variants which resemble oxidised metal or granite,
you can create your own personalised look.
Colour selection

Oxide Nero

Oxide Moro

Oxide Perla

Pietra di savoia antracite

Pietra di savoia grigia

Pietra di savoia perla
+

Parsol

White glass

Float (Clear glass)
Worktops with LED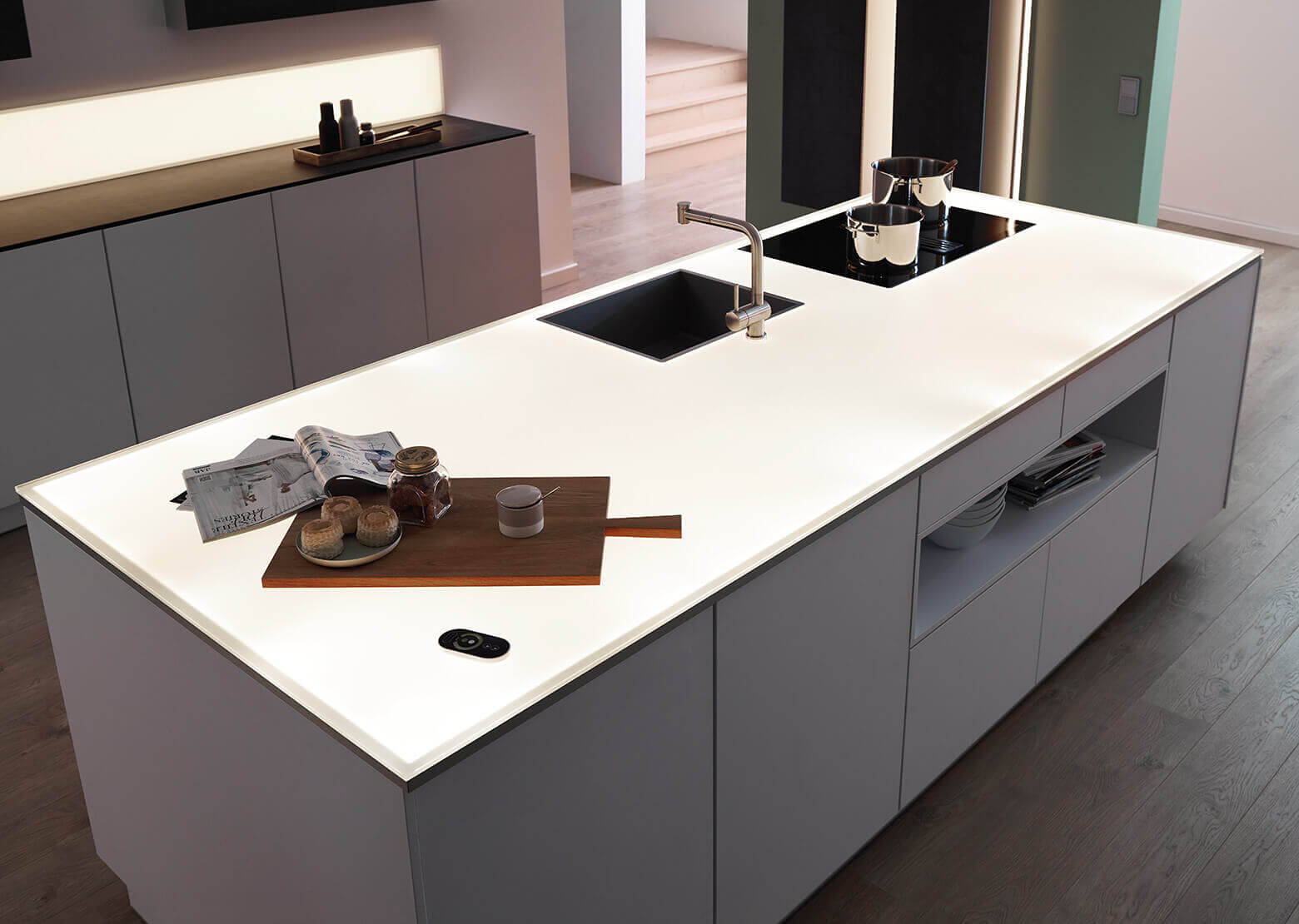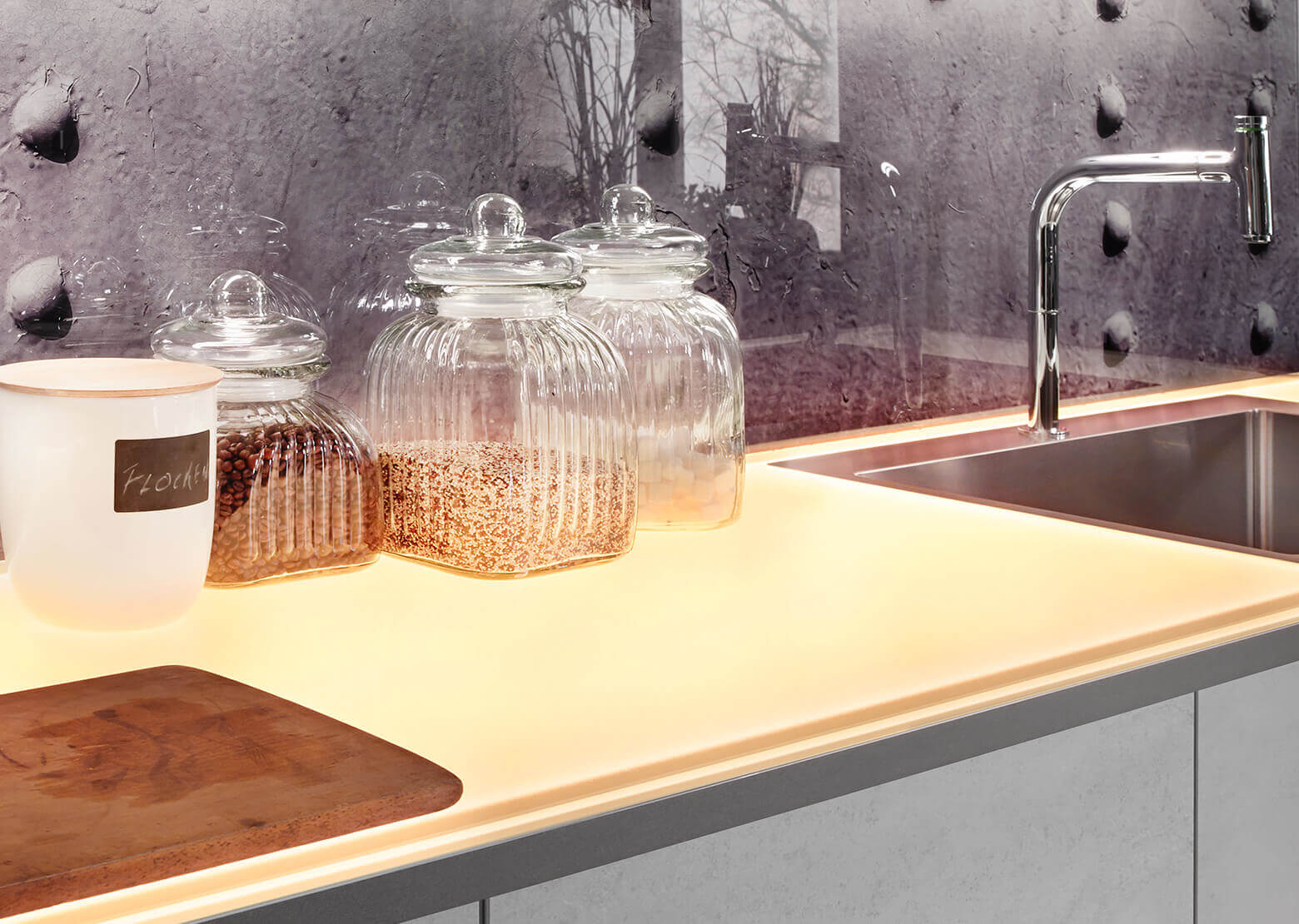 Elegant, robust, long-lasting and flexible in their design. With Sprinz safety glass, you can create an exceptional worktop up to maximum dimensions of 3,600 by 1,600 mm. The special anti-scratch chemical surface hardening ensures a robust surface. Toughened safety glass is used in the white glass version to provide a pristine visual effect. Off-the-wall solutions are created when combined with LED lighting. The LED lighting changes as you require, with alternative tones available in cool, neutral or warm white. In the mix white version, the lighting switches between warm white and cool white. The stepless transition from colour to colour defines the changing RGB colours. Use colour to set the right mood to relax or animate.
Positive benefit: The LED technology ensures a homogeneous light distribution. LEDs generally consume less electricity than other lights. They are durable and have a long service life.
Colour selection

Cold white

Neutral white

Warm white

Mixed-white

RGB
Controller

In addition to the optional remote control, the LEDs can be controlled via a Wi-Fi controller on an app on a smartphone or tablet. With the Magic Home app, you can also activate the controller when you are out and about thanks to the remote function. It can be operated both as a standalone device and as a subordinated device in a home network. Several controllers can be brought together in groups and be activated individually or in synchronisation. You can use the app to manage light colour, brightness and individual colour gradients and determine the speed and type of colour change. You can download the Magic Home app free of charge from the Apple App Store (iOS 6.0 and above) and Google Play Store (Android 2.3.3 and above).
Coloured glass worktops

Set clear signals, achieve perfect harmony – design your surfaces and kitchen to your taste with the RAL CLASSIC colour palette.
Colour selection
Regular delivery period (5 weeks)
Other colours...
... can be ordered freely from the RAL CLASSIC colour system with a longer delivery period. Sample compulsory (at extra cost).
Gallery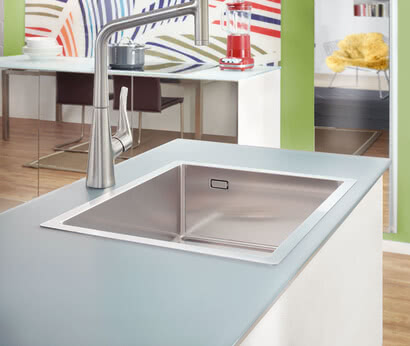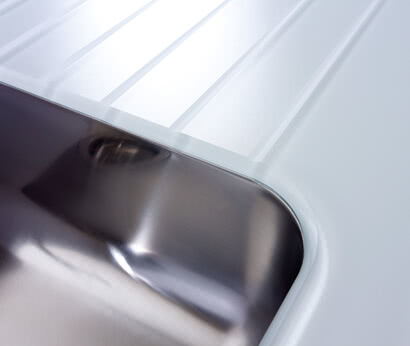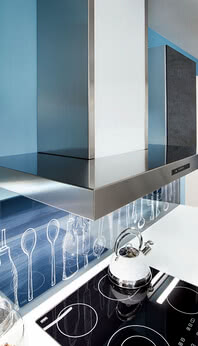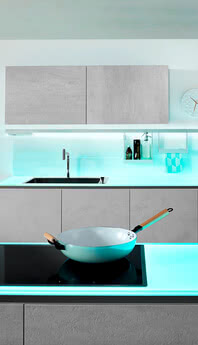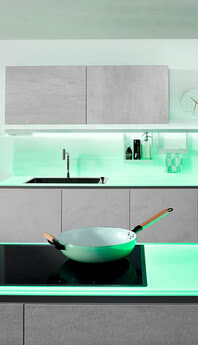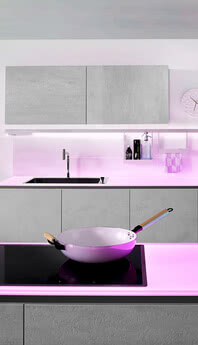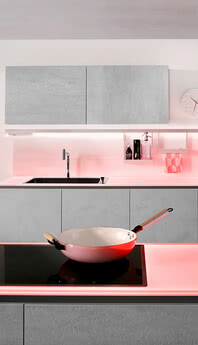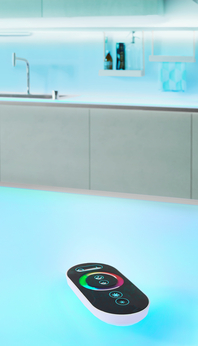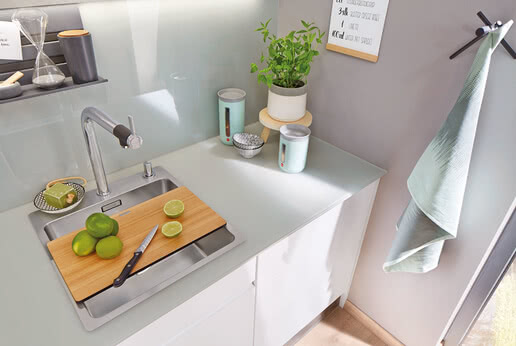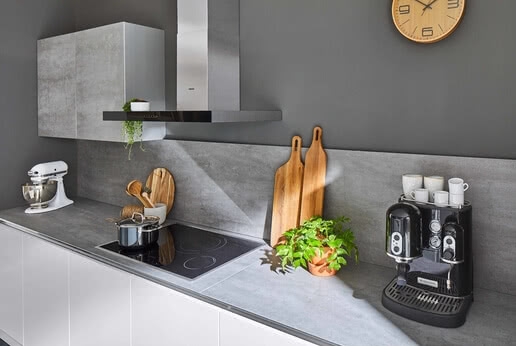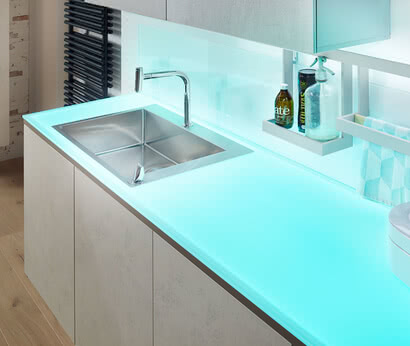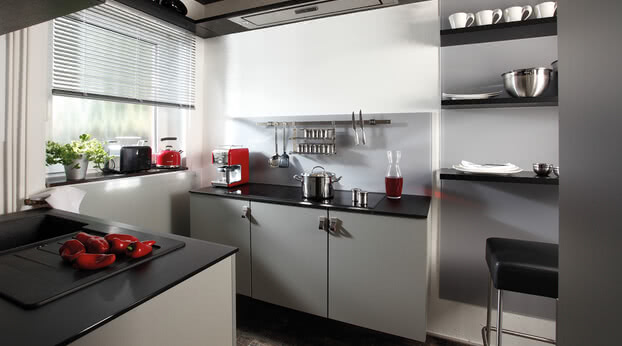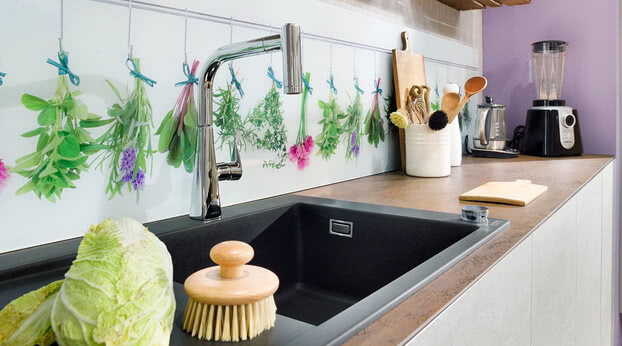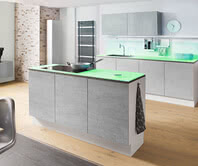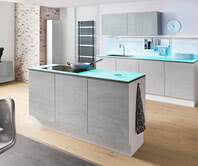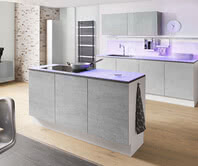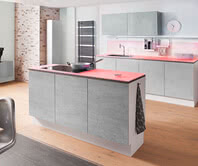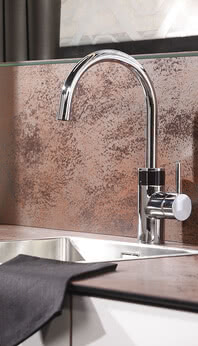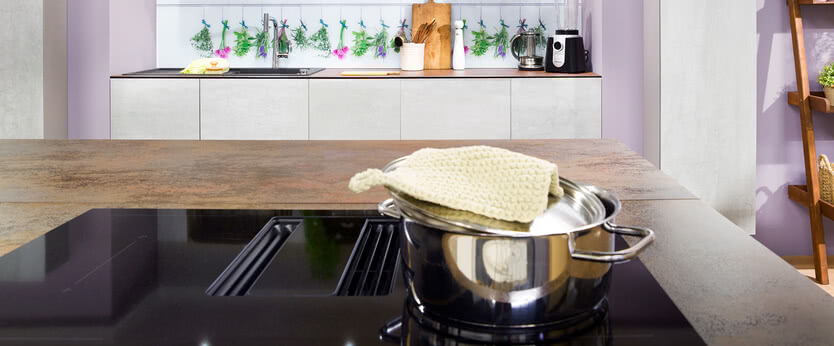 Product information
Installation instructions: