Architecture
For unique and diverse construction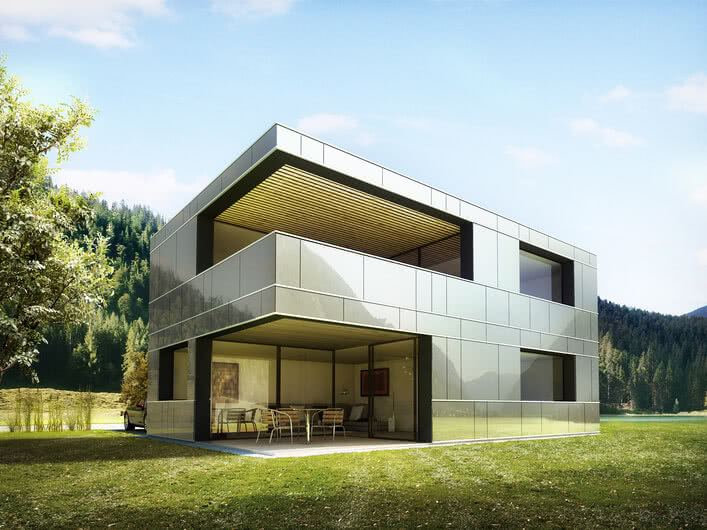 Glass in architecture
Glass as a building material is enjoying increasing popularity in architectural planning and design. Thanks to the wide range of possibilities offered by modern manufacturing methods and processing technology, hardly a wish remains unfulfilled. Sprinz has many years' experience with ceramic screen printing on glass as well as the necessary finesse and knowledge of materials. The latter – despite all the help from technology and machines – is still the most important factor for satisfying customer needs.

The following pages will show you all the possibilities glass has to offer. Sprinz offers beautiful design, sophisticated technical solutions and excellent quality. Be inspired and let your creativity run free.

If you have any questions about our products, our colleagues in our consulting for architects and specialist planners will be happy to help.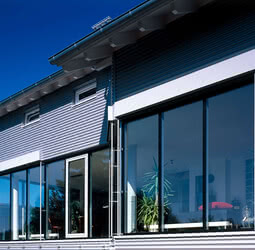 Insulating glass
Spritherm by Sprinz is a multi-functional glass that satisfies a wide range of requirements: Heat insulation, soundproofing, safety, sun protection and shading.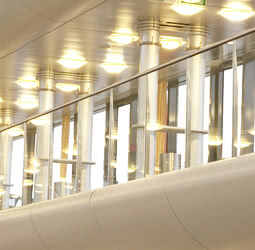 Safety glass
Sprinz offers tested and certified safety glazing for private, public and commercial uses.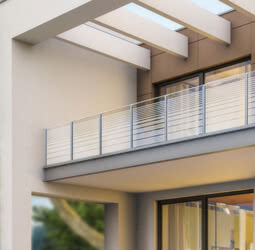 Balustrades
The Sprinz glass balustrade unites aluminium profiles and fittings with clear glass, matt printed glass or highly opaque colours.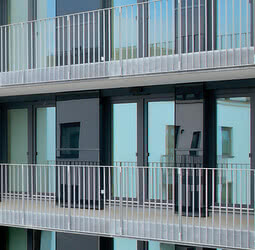 Façades
For façade glazing, Sprinz provides point-supported or linear-mounted elements in clear glass or printed glass.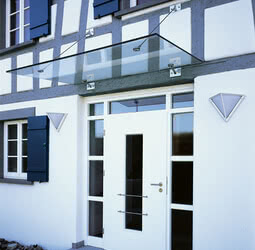 Canopies
Sprinz supplies glass canopies in every style for private and public buildings. High-grade materials such as stainless steel and laminated safety glass are highly resilient and long-lasting.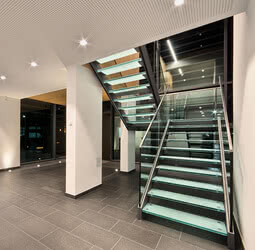 Glass stairways
Walk-on glazing lends a sense of transparent lightness to ceilings, stairways, pedestals or catwalks of laminated safety glass.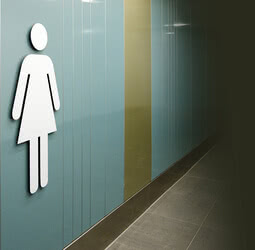 Partition Systems
The partition systems TWS 100 Plus and TWS 300 are ideal for designing high-quality toilet partitions, sanitary and dressing rooms or exquisite wellness areas.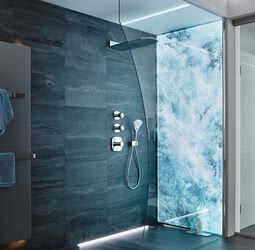 Wall design
The Sprinz wall panel is made of break-proof toughened safety glass (ESG). Walls in private or public bathrooms can be custom-designed with light, colour and image motifs. Also suitable for barrier-free solutions.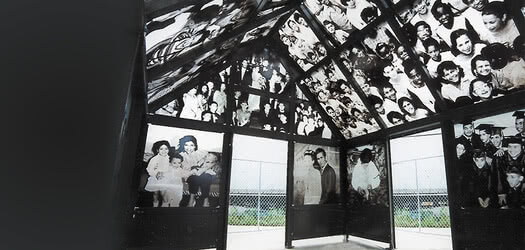 Special applications
The uses of glass in architecture are very diverse. Sprinz will gladly advise you competently from planning to assembly.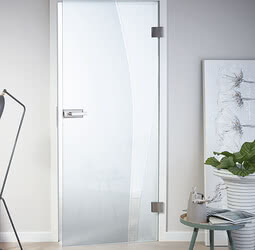 Interior
Glass doors, glass sliding doors and partitions with doors by Sprinz for private, commercial and public spaces. With ceramic printing and fluted bevels for a wide range of design options.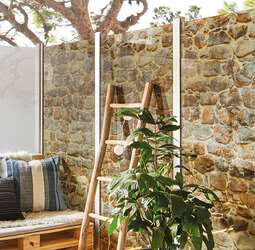 Exterior
You can create private, public or commercial outdoor spaces as a stylish ensemble or a customised solution with the Sprinz product range.
Benefits

Quality product
Highest standards of design, material and production for Sprinz quality products

Durable
Sprinz products are durable, so they contribute to sustainable building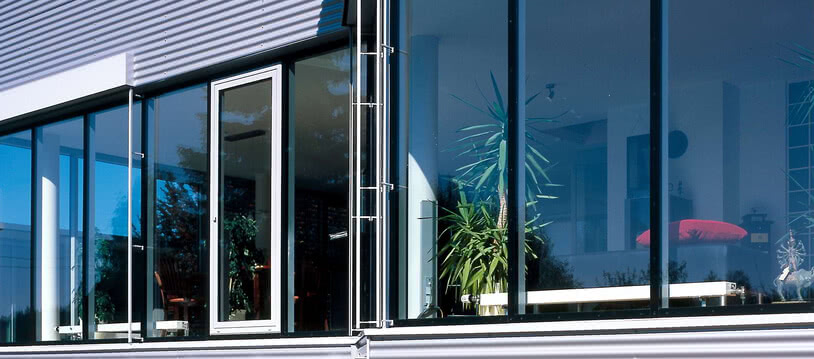 Sprinz insulating glass delivers everything we want for our home and workplace: It controls light and sun, preserves warmth, locks out noise and gives protection and safety.

Glass stairway and balcony railings are becoming increasingly popular in architecture. Transparent glass makes everything look bigger.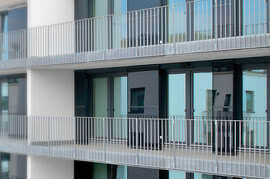 Façade glazing for rooms bathed in light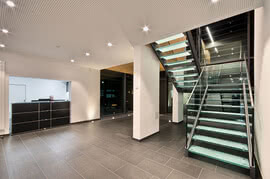 Walk-on glazing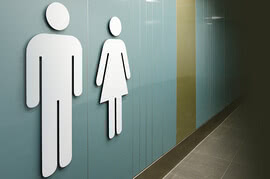 Toilet partitions, sanitary and dressing rooms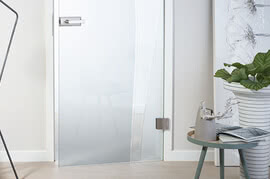 Glass doors, sliding doors and partitions

Canopies, balcony systems, privacy screens or post systems are available in our Exterior section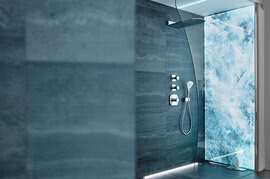 Favourite motif or pattern as design element