Glass doors
Safety glass with a high-quality finish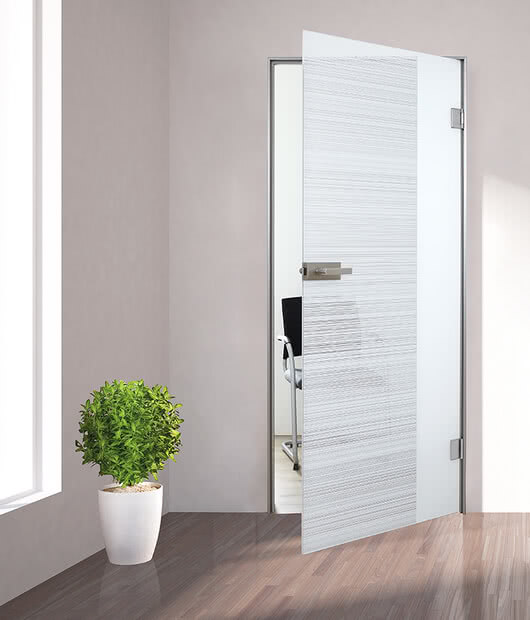 Glass doors – more light and individual design
Glass doors give structure without separating. Even small rooms seem larger and more friendly. For individually designed doors, Sprinz finishes the glass door with ceramic screen printing or fluted bevels or combines the two techniques. On the following pages, you will discover exclusive glass doors made of safety glass as well as glass design ideas for your home – from entry area to kitchen, bedroom and kids' room all the way to the office.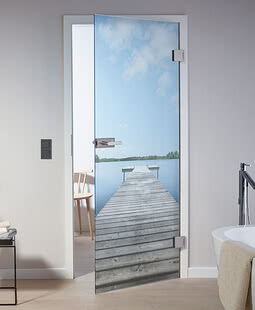 Ceramic printing
Sprinz prints photos and colourful patterns with ceramic inks. The inks are fired into the glass, so they are resistant to sunlight, moisture and indoor heat.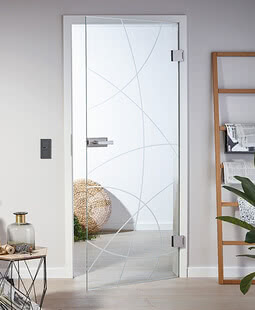 Fluted bevel
Fluted bevel patterns give glass doors a very unique, unmistakable personality. A bevel is milled into the glass surface. Sprinz offers a large selection of patterns.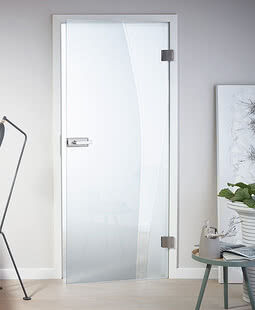 Premium
A Premium glass door by Sprinz combines single or multi-colour ceramic screen printing with fluted bevels. The result is a particularly vibrant look, with the light breaking individually and harmoniously in the bevel.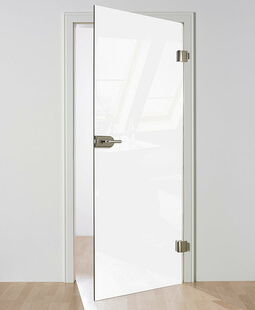 Laminated safety glass
A glass door or wall made of laminated safety glass is particularly robust and looks exceptionally refined. Two individual safety glasses are laminated together with a tear-proof film.
Benefits

Also with motif
This product can be personalized with a motif

Design
Sprinz products can be variably designed and adapted to personal preferences

made in Germany
Our products are developed and manufactured "made in Germany" in our Sprinz factories with more than 130 years' experience

Quality product
Highest standards of design, material and production for Sprinz quality products
Technical details
Glass doors are designed, manufactured and finished in the Sprinz factories. Their quality begins with the premium raw materials used for the glass and fittings. The result ranges from subtle elegance to modern design. Exclusive glass doors are made with precision and care.
High-quality glass combined with finished hinges and fittings.

Different effects are achieved with different printing and bevels.

With clear or opaque glass

Lots of design templates for your real glass door

Also possible with customized dimensions

Individual artistic glass motif creations are possible any time

Our professionals will custom-fit your door for installation
Difference between clear glass and white glass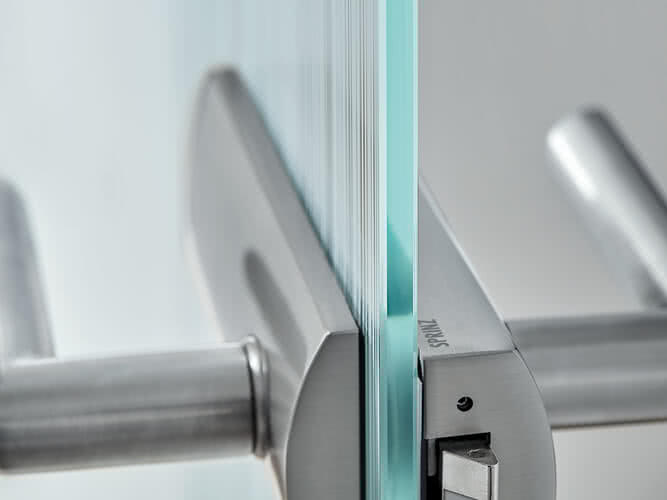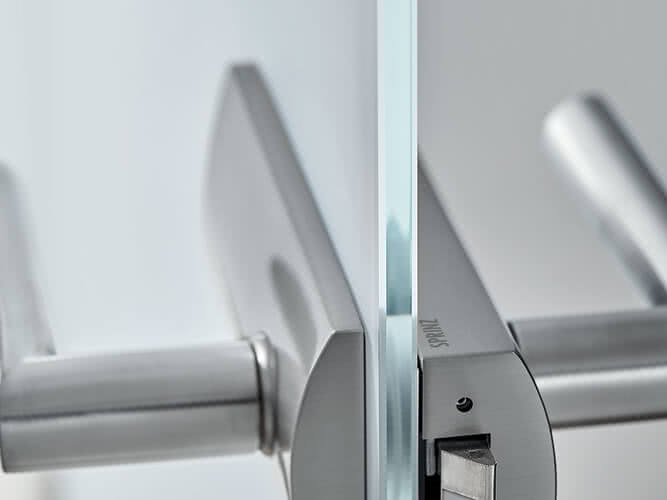 Glass products have different natural colors due to the raw material used, which become more apparent with increasing thickness. When looking through the glass and especially when looking at the glass edges, this intrinsic color shows up in a green or blue cast. Fluctuations in the color impression of the glass are possible and cannot be avoided due to changes in the glass thickness, the pane structure and the installation situation. By using iron oxide-reduced white glass instead of float glass, this appearance can be reduced significantly, but it cannot be ruled out.
There are many shades of white
Sprinz offers three variants of matt white glass doors. They differ in their translucency and offer different degrees of privacy.

Matt white on clear glass
Finely satinised with a rather high level of translucency. Ideal as a door for rooms where translucency and transparency are desired. For example, in the kitchen, living room or dining room

Frosted white on clear glass
Significantly less transparent than matt white. Ideal as a door for rooms where less translucency and transparency are desired. For example, in the bathroom, guest toilet or office

Diamond white on white glass
Even less transparent than frosted white. SPRINZ diamond white harmonizes exquisitely with white lacquered wooden doors. A combination of white wooden doors and glass doors with motifs in diamond white is perfect match. As a base glass, we recommend the white glass with reduced green tint.