Our services
Our services for a specially tailored World of Glass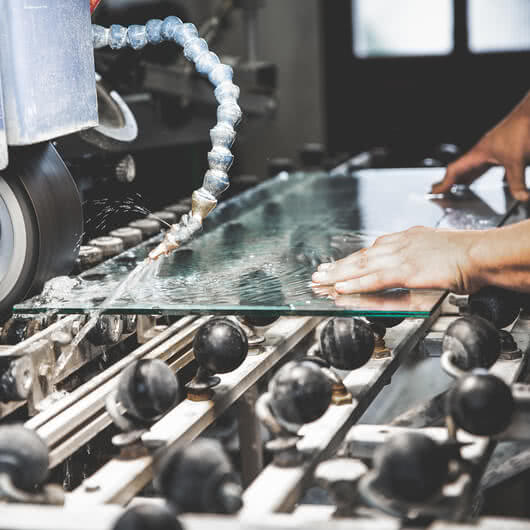 SPRINZ services at a glance
Use our many different services to experience a specially tailored World of Glass. 135 years of experience and extensive expertise prove that we are highly knowledgeable in all matters of glass. This is one of the reasons why we have the largest selection of different glass products, ranging from glass showers through mirror cabinets, bathroom and kitchen furniture, glass doors and partitions to stairs, balcony parapets and office door frames – all made of glass and all made in Germany.

Benefit from our many years of experience in glass processing – as well as our wide range of services.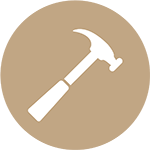 ON-SITE MEASUREMENT AND ASSEMBLY SERVICE

We offer an on-site measurement and assembly service for your products. We have over 100 experienced fitters who are available especially for our customers, covering a large geographical area. These are experts who provide specially tailored advice right where you are and who take care of the entire installation process. They will work with you to find the ideal solution to your needs.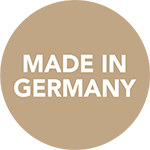 MADE IN GERMANY FOR OVER 135 YEARS

We have four plants in which we turn 110 tonnes of raw glass into glass products each day, both for interior and exterior use: toughened safety glass, laminated safety glass and insulating glass. The glass is further enhanced through the addition of motifs and patterns as well as slip-proof and water-repellent surfaces. One speciality is high-quality ceramic screen printing on glass, creating vivid colours and motifs. Benefit from our many years of experience in glass processing.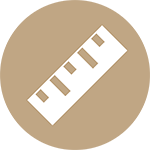 SPECIAL CUSTOM SOLUTIONS

As well as producing entire series, SPRINZ also specialises in custom solutions. As "off the shelf" isn't always the right fit, SPRINZ combines innovation with craftsmanship. Our highly experienced workforce know what can be done with glass, and our state-of-the-art production facilities deliver quality at the highest level of precision. Expert advice and an on-site measurement service guarantee precisely tailored results for custom-made items. This means your product can be adapted to suit the most complex spatial circumstances, such as wall slopes.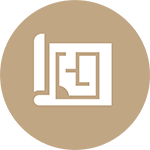 CUSTOM-MADE

Custom designs are part of our daily business at SPRINZ. As a result, you'll benefit from our excellent standard of manufacturing as we create special custom solutions for you. Toughened safety glass, laminated safety glass, colours, different motifs and natural light can be tailored perfectly to your private home, hotel, restaurant, office, retail space and more.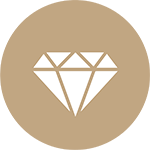 QUALITY MATERIALS, PROCESSING AND CONSULTING

Perfect implementation and creative design are often a matter of small details. Extra-pure white glass, for example, is ideal for radiant colours and motifs as well as for aluminium surfaces that vary in depth or size and can be used for mirror cabinets and partially recessed kitchen cupboards. SPRINZ has around 80 different special hinge finishes to ensure that handles and hinges match, for example, the products of other manufacturers. Explore the World of Glass and find out about the details that matter to you and your project. Our partnership with Euroglas means that we can guarantee the highest quality of raw glass. Our products have won numerous awards, showing that they are innovative, aesthetically appealing and of the highest standard.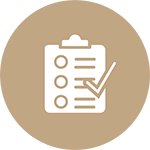 PLANNING SECURITY

Here in Upper Swabia, SPRINZ is your partner offering the expertise of a fourth-generation family business. We will keep working on your project until you are satisfied, and we coordinate our delivery times to suit your needs. Our Germany-wide customer service, vehicle fleet and on-site measurement and assembly service provide the ideal solution for any request.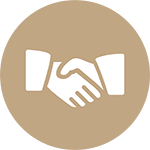 WE SPEAK YOUR LANGUAGE

We have been working with planners, architects, tradespeople and high-end clients for many decades. As problem solvers and sparring partners, we are here to assist you in your individual and economically sustainable construction projects with glass.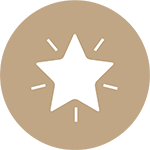 CONTACT POINT FOR CREATIVE ROOM DESIGN

Discuss your ideas and plans with experienced specialists. Our creative staff will provide extensive expertise to help you bring your ideas and plans to life. And the best thing is: you have a personal contact point.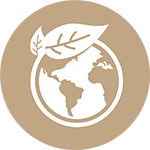 SUSTAINABLE INNOVATIONS

We take responsibility for our products.
Glass is a sustainable material that is fully recyclable and can be reused any number of times without losing its quality. Furthermore, it is made almost exclusively from natural raw materials that occur abundantly in the natural world. Also, the materials we use for finishing, e.g. SpriColor paint, are 100% solvent-free, recyclable and free from heavy metals and from additives that are subject to labelling. We therefore combine ecological awareness with timelessness, modernity and quality. Join us as we look to the future!