Technical glass construction
Advice and know-how for constructive solutions
Technical glass construction
Our team consists of highly qualified and committed professionals, who work with you to develop and implement solutions for technical glass construction. The following products are available in all of southern Germany, as well as Vorarlberg and Eastern Switzerland:
Products for Interiors
All-glass systems
Sliding doors
Interior doors
Office partitions (simple glazing or insulated glazing)
Canopied vestibule elements for the exterior or interior areas of churches and abbeys
Clean room partitions
Moveable glass partition systems
Walk-on glazing
Glass balustrades
Wall glazing
Kitchen rear panels
Mirror
Glass blocks
Automatic sliding doors
Illuminated ceilings
Glass signs (direction indicators)
Glass stairways
Showcases
Shelves
Glass furniture with UV-bonding
Glass tables
Products for exterior areas
Industrial glazing (Profilit glazing)
Saw-tooth roof glazing
Canopies
Terrace roofs
Conservatories
Façade glazing
Glass blocks
Insulated glazing
Balcony sliding systems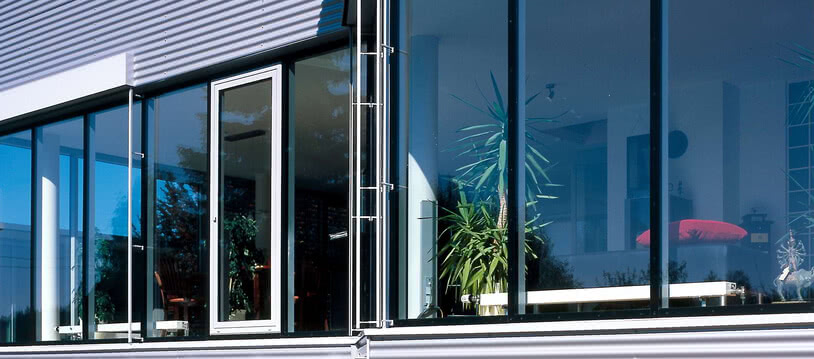 Sprinz insulating glass delivers everything we want for our home and workplace: It controls light and sun, preserves warmth, locks out noise and gives protection and safety.

Glass stairway and balcony railings are becoming increasingly popular in architecture. Transparent glass makes everything look bigger.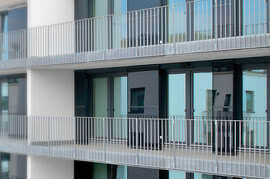 Façade glazing for rooms bathed in light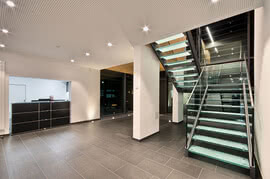 Walk-on glazing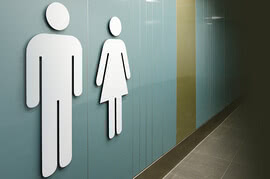 Toilet partitions, sanitary and dressing rooms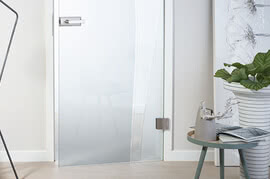 Glass doors, sliding doors and partitions

Canopies, balcony systems, privacy screens or post systems are available in our Exterior section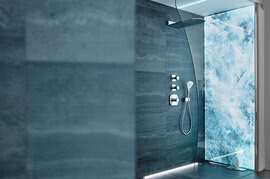 Favourite motif or pattern as design element