World of Bathrooms
Everything for a beautiful focal feature to your bathroom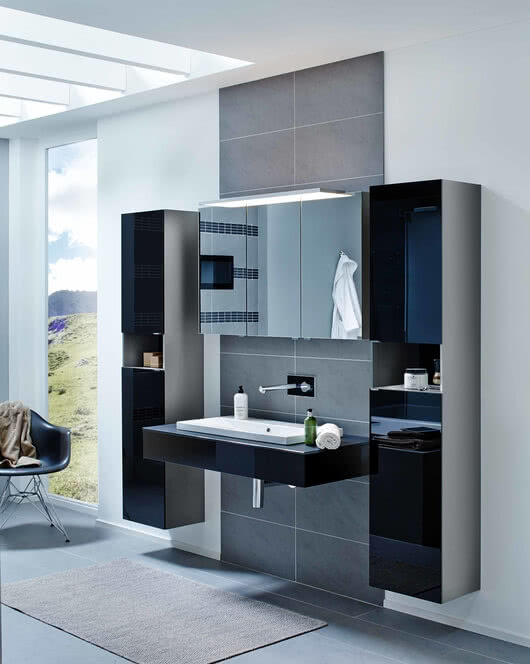 Custom-made bathroom furniture, mirror cabinets and mirrors with LEDs
Unique bathrooms and challenging installations generally require more than just standard solutions. That's why you plan and design customised bathrooms with the varied range of Sprinz products. Discover mirror cabinets and bathroom furniture in many standard sizes and tailored precisely to fit. Well-conceived accessories bring fun to the focal feature of the bathroom anew on a daily basis. Discover mirror cabinets, mirror with LEDs and bathroom furniture here. What if I'm looking for just one individual sensational piece? You'll find it here too.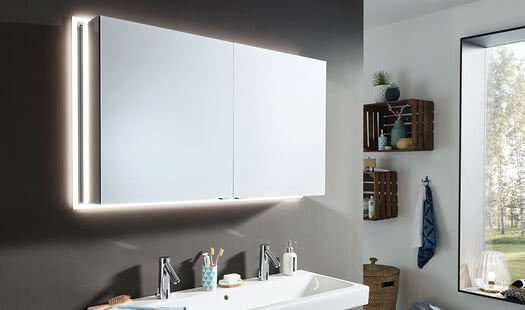 Mirror cabinets
If everything you need is ready at hand early in the morning, then you have a good start to the day. At Sprinz, you'll find a mirror cabinet with lighting, for flush mounting, with sockets, with interior fittings, made of aluminium and much more.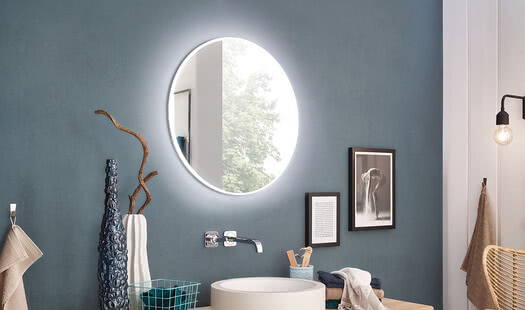 Flat mirrors
Good lighting is particularly important in the bathroom. The wall mirror with lighting ensures a perfect light for applying make-up or shaving. You'll learn which light colour for bathroom mirrors fits best on the following pages.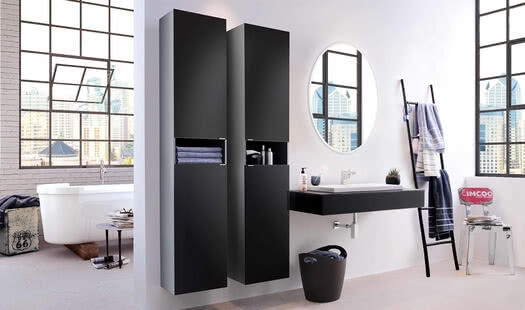 Bathroom furniture
Sprinz bathroom furniture is much more than storage space. You can create homely bathrooms with ambiance and flair when you incorporate mirror cabinets. The high-grade aluminium main body unites mirror glass, printed glass and LED lighting.
Benefits

Also with LED
This product is also available with illumination

Can be recessed
The various models of the collection are available as recessed variants and in some cases with variable heights

Individuality
Sprinz products are tailor-made for you personally. Customisation or design preferences – virtually anything is possible!
Tailor-made

Customised bathrooms and challenging installation situations generally need more than just standard solutions. Our wide range of products therefore allows you to plan and create whole bathrooms perfectly adapted to your personal needs. Our mirror cabinets and bathroom furniture are available not only in many standard dimensions but also precisely made-to-measure, giving you plenty of design freedom.
All SPRINZ products are stand-alone units made of aluminium and glass. Each collection of mirror cabinets, flat mirrors and bathroom furniture has a corresponding type structure. The different models in the collections harmonise in terms of height and colour while the collection colour schemes offer countless possibilities. Apart from two aluminium designs – matt aluminium, gloss aluminium – we also offer three colours of glass – white, black and mirrored – which can be combined with one another.