Wall design systems
Sizeable elements replace small tiles, bringing colour and radiant motifs into the bathroom, kitchen or interior.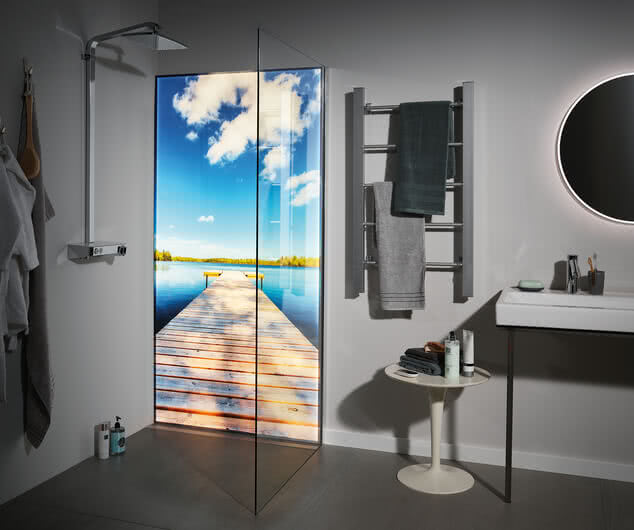 Shower rear wall and surfaces in the bathroom, kitchen or living room
Sizeable elements replace small tiles, bringing colour, radiant motifs and light into the bathroom, kitchen or living room. Depending on the model, Sprinz offers formats up to 3.700 mm without joints and abutting edges. The rear shower wall is thus easier to clean and maintain. You can also use Sprinz systems to design entire walls beyond the actual shower itself as well as partitions for the bathroom. Those who wish to save considerable time or volumes of dust during a modernisation can have wall panels fitted directly onto old tiles. Learn more about the different formats, materials and solutions here.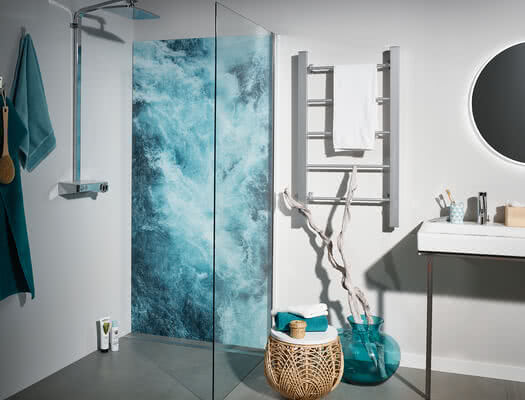 System Classic
You can use System Classic by Sprinz to design a vivid shower rear panel or entire walls in bathrooms and toilets. You can select motifs from the Sprinz motif catalogue.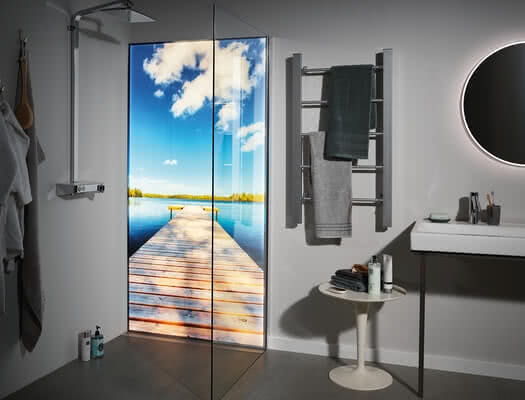 System Premium LED
Design your dream bathroom or shower cabin with System Premium LED from Sprinz. Safety glass, vibrant colours and LEDs ensure radiant motifs.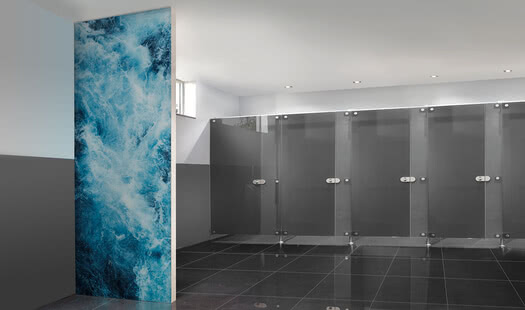 TWS System Classic
System TWS Classic allows you to design large wall layouts with a profile system up to a glass width of 3.700 mm.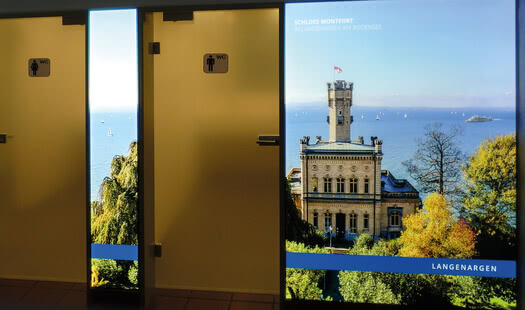 TWS System Premium LED
With the System TWS Premium LED, you can design large-format walls using glass and LEDs. An aluminium frame securely and reliably holds the extra-large panels.

Kitchen rear panel
Discover the many possibilities of glass cladding with our kitchen rear panels made of glass!
Our Services for wall glazing systems

Also with LED
This product is also available with illumination

Also with motif
This product can be personalized with a motif

Modification on site
These products can be modified on site by qualified professionals with commonly used tools

Tailor-made
Our products are made to order precisely to your specifications
Installation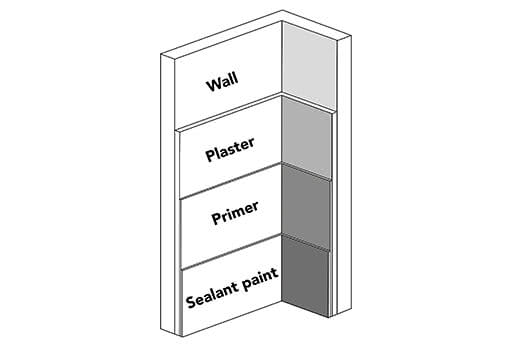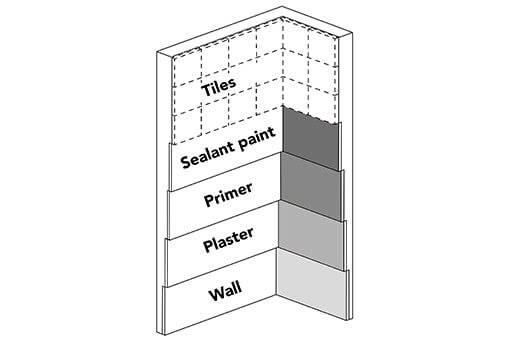 The wall structure is the basis for further
work.