System Classic
Gleaming colours and pin-sharp motifs on elegant glass
Safety glass – robust and printed with motifs
With System Classic by Sprinz, you can create a single-colour shower rear panel or one with printed motifs. You can select motifs from the Sprinz motif catalogue. My bathroom – my image: As the slogan indicates, your favourite image will be printed in maxi format up to 3.200 x 1.600 mm (UV digital printing) or 3.700 x 2.200 mm (ceramic screen printing). Smooth and hygienic, the break-proof toughened safety glass can be easily cleaned. The elements can either be attached directly to old tiles and brickwork with silicone or can be installed quickly and flawlessly on the wall almost invisibly thanks to the patented profile system. Holes or cut-outs are possible, depending on technical feasibility. Ideal for all those who wish to renovate or modernise and also perfect as a quick solution in a new building.
Technical details
8 or 10 mm break-proof toughened safety glass made of white glass

UV digital printing dimensions up to 3.200 x 1.600 mm

Ceramic screen printing dimensions: up to 3.700 x 2.200 mm

Weight: about 20 kg per m²

Optionally reversible mounting system

System Classic attached directly to the wall with adhesive

All processing such as drill holes or cut-outs possible, depending on whether they are technically feasible

Hygienic smooth surface without joints

Polished edges (standard)

Thermally resistant and easy to clean

Gleaming colours, pin-sharp motifs

Single RAL colour or motif collection

Special motifs can be acquired on different portals online
Fastening without mounting system
A self-curing silicone is used to adhere elements with no need for a structural analysis.
Shower unit with wall bracket
Connection option shower unit with wall bracket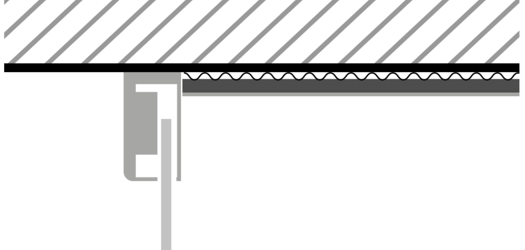 Shower unit wall profile
Connection option shower unit with wall profile
Fastening systems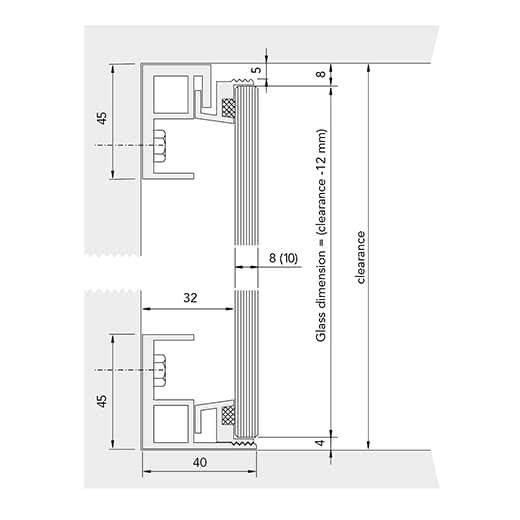 Standard fastening system
Fastening profiles are affixed along the entire length of glass edges above and below at the factory. Quick, flawless and almost invisible thanks to patented profile system Suitable for full-height wall glazing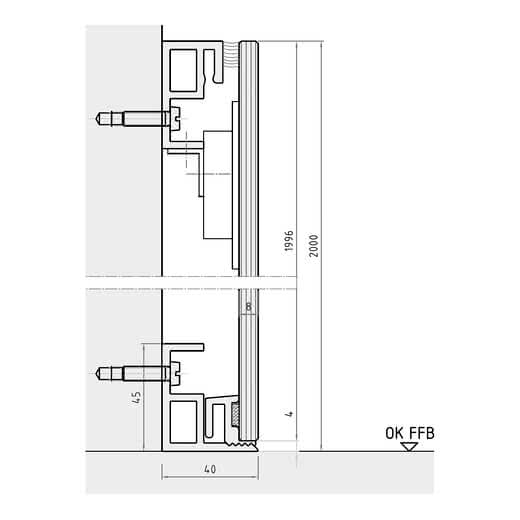 Magnetic fastening system
Two rails are screwed onto the upper and lower edge on the wall. The counter-pieces are adhered to the rear of the glass panel at the right height with a magnet in the factory. This system is suitable for shower units where the upper edge of the shower and that of the wall glazing must be flush.
Side trim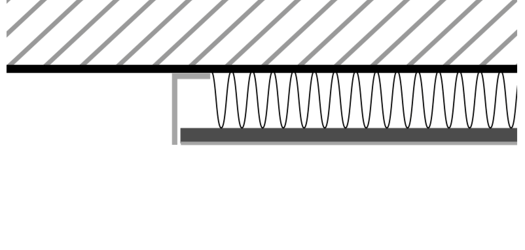 Side and top trims
Side and upper trims with aluminium profile in EV1 (standard)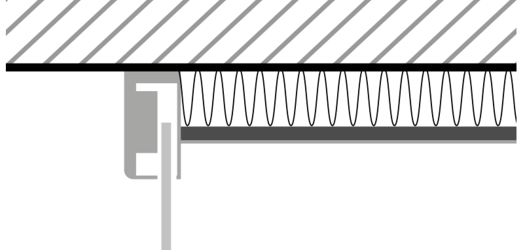 Wall profile fastening system
Fastening system with wall profile (for partially framed showers)
Overview of screen print patterns
White
RAL 9003
RAL 9010
RAL 9016
Black
RAL 9004
RAL 9005
RAL 9011
RAL 9017
More colours...
... can be ordered freely from the RAL CLASSIC colour system. Sample compulsory (at extra cost).
Overview of 2-colour screen print patterns

Leaf structure 1201
Meissen 1203

Southampton 1205
More colours...
... can be ordered freely from the RAL CLASSIC colour system. Sample compulsory (at extra cost).
World of Motifs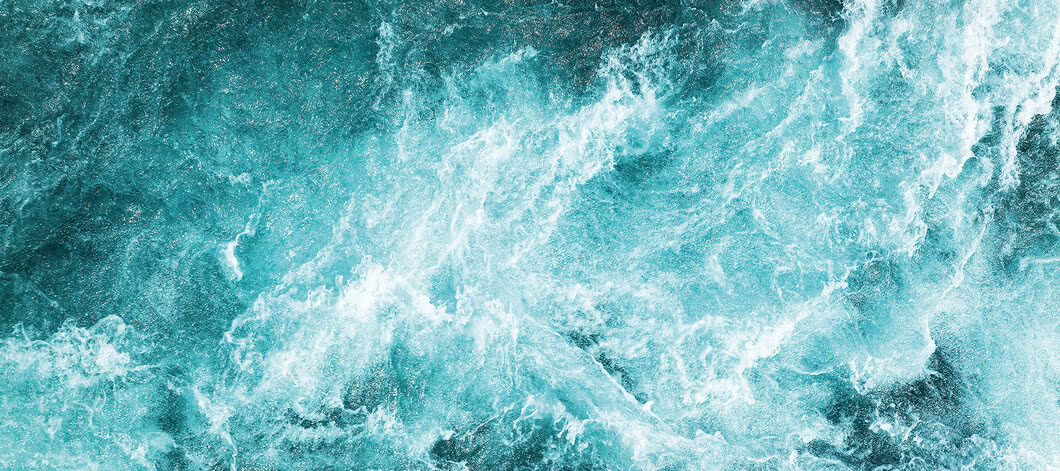 Gleaming, photo-realistic motifs are not only a real eye-catcher, but also give bathrooms a unique vibrancy. Choose your favourite motif from the extensive Sprinz motif catalogue. Sprinz will also print your own template on request. High-grade printing methods ensure a perfect visual effect and a long life cycle. Select your ideal image from the motif catalogue. Cut-outs can be adjusted for any pattern if the x and y coordinates are indicated.
More
Gallery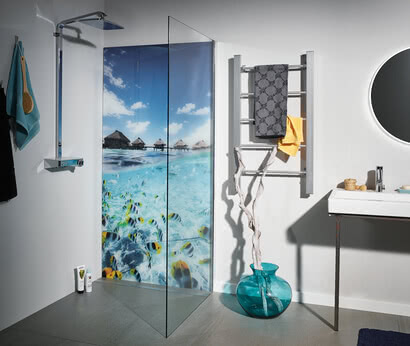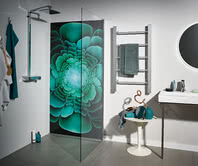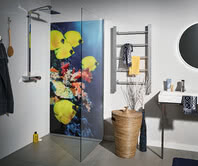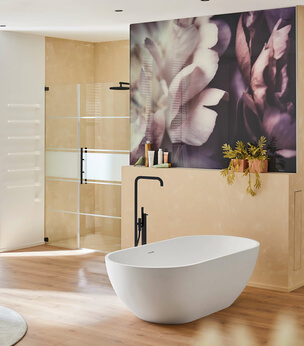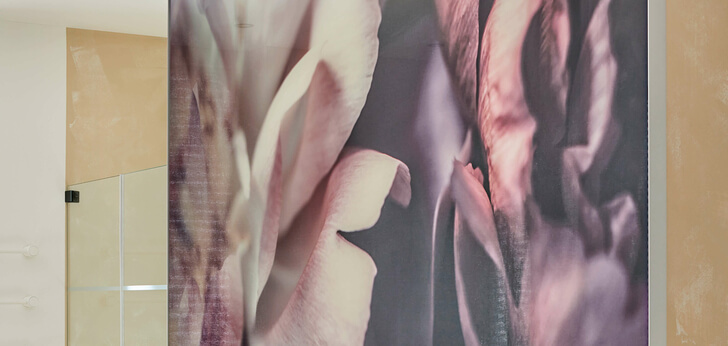 Product information
Installation instructions: