Motion 400
Sliding door system for walk-in closets and individual room solutions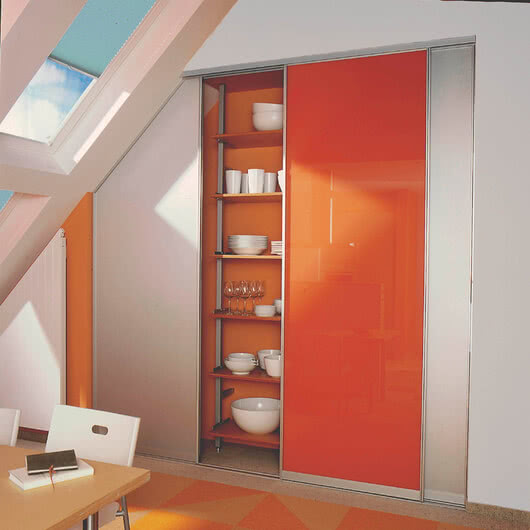 Motion 400 – Sliding door system in clear glass or with ceramic print
Beautiful things are best displayed behind glass. The sliding door system Motion 400, for example, can be used to show a collection behind clear glass or to hide individual room solutions. Motion 400 by Sprinz is more than just a sliding glass door. It is a system for designing walk-in dressing rooms, storage or separate rooms. Fine glass is finished with fluted bevels and ceramic printing in your choice of colours. You can also select from different types of glass. The glass doors slide easily and softly. For better weight distribution, they are gently guided in a floor roller.
Technical details
A sliding system by Sprinz that adapts to any spatial situation and all wishes. Sliding glass doors can be used freely in the room in front of any open shelf system.

Room divider: suitable in the home or commercial spaces for permanently or temporarily partitioning existing rooms.
Partition: can be used like any other sliding door, but with the added option of dividing the sliding door into individual panes.
Closet wall solution: walk-in closet or as a solution for rooms with knee walls.
Vestibule: works to separate the entrance to an apartment or a staircase and is more effective against noise and cold than an all-glass system.
Recommended glass thickness: for fluted bevel only toughened safety glass 8 mm; for screen printing or ornamental glass toughened safety glass 6 mm or 8 mm.
Flexible sliding door system with all-round metal frames

The doors glide on floor rollers between one track on the floor and one on the ceiling

The ceiling track can only be mounted at the top

Finishes: Aluminium EV1, Profile overlap 34 mm

For glass thickness: Toughened safety glass 6 mm, 8 mm

Maximum weight per glass element: 160 kg

The long profile doubles as a handle for opening and closing

The set of fittings includes: All-round frame profile, floor and ceiling guide tracks with rollers, screws

Sliding door brake available as an option for glass doors up to 60 kg

Door glass can also be ordered with a motif in ceramic digital or screen printing
Gallery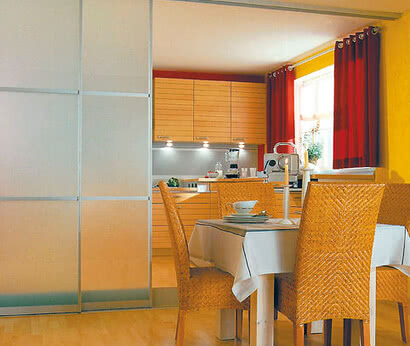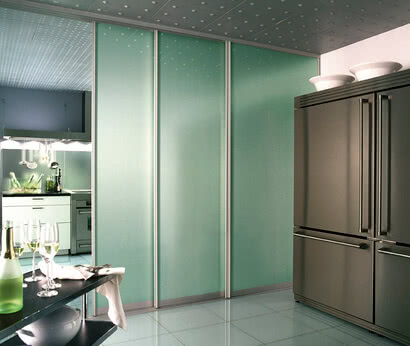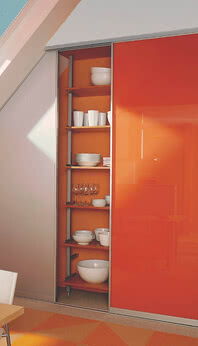 More products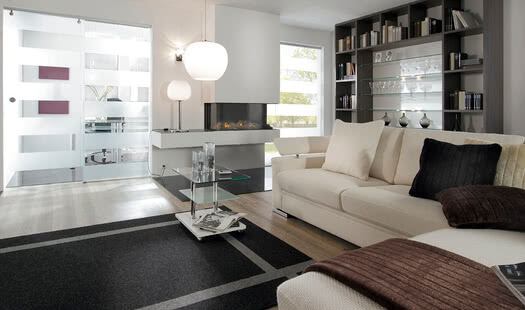 Motion 100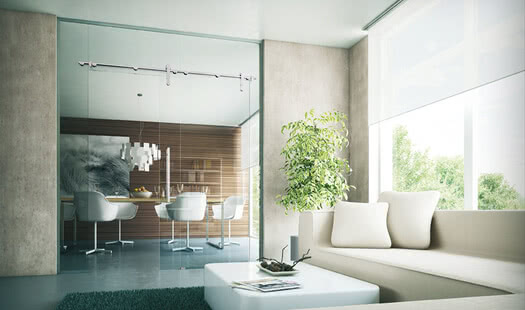 Motion 200 Plus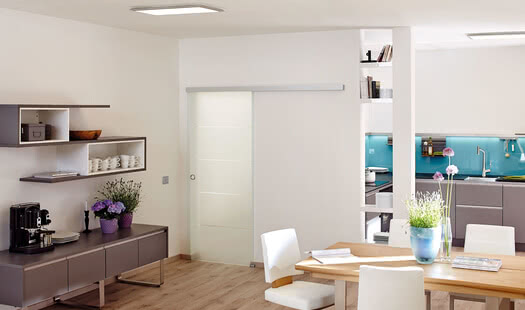 Motion 700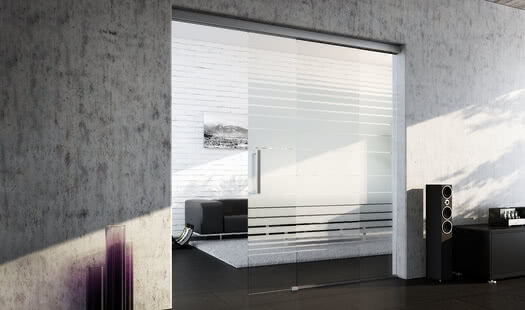 Motion 700 Plus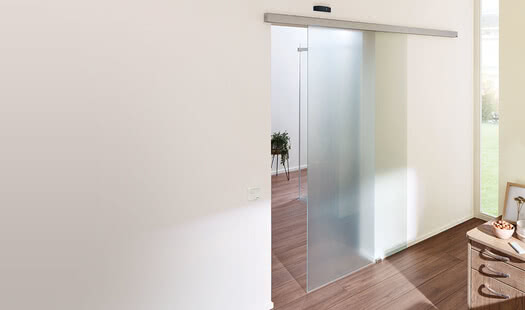 Motion 700 Automatik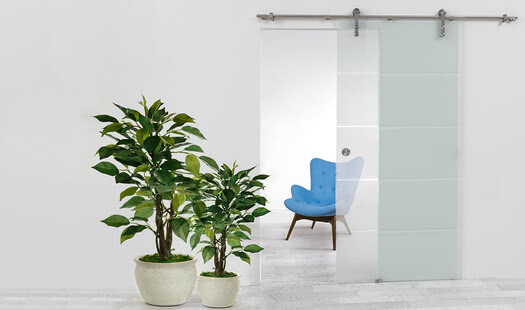 Motion 800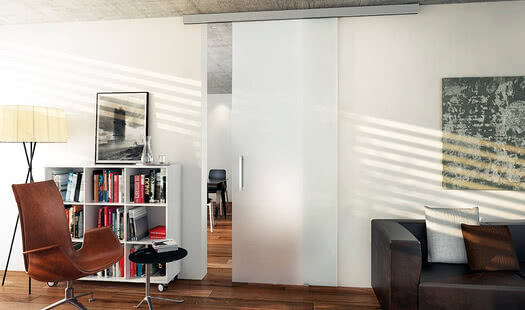 Motion 1000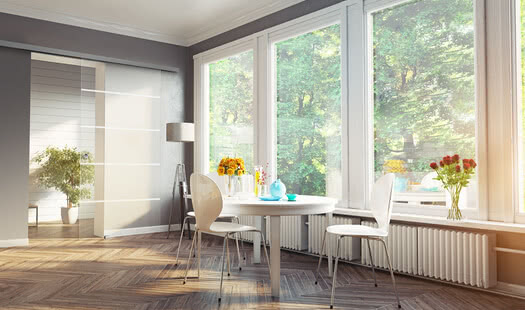 Motion 1200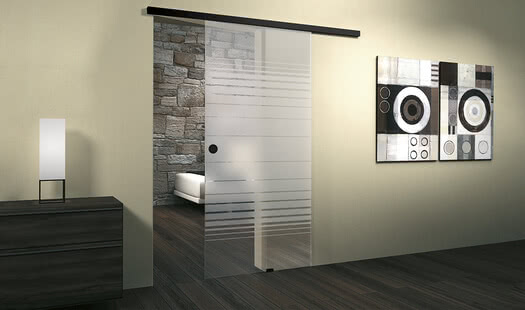 Motion 1300
Product information
Installation instructions: