Compact post system
Discreet in aluminium or appealing in stainless patina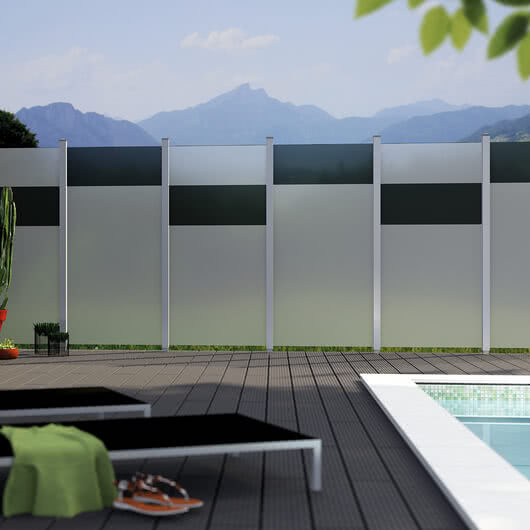 Compact post system – intelligent solution for greater privacy
System Compact is available in two surface finishes made of aluminium. You can choose between EV1 aluminium or similar stainless patina. This allows you to design a privacy screen or a glass fence with cool, neutral vibrancy or a warm, nostalgic look and feel. The matching glass elements are elegantly clamped into the aluminium posts. The top cover comprises a brushed stainless steel cap. The fastening system is bolted into position or embedded in concrete in a linear arrangement or at 90° using a post anchorage system. Resistant to all weathers, System Compact is long-lasting and easy to clean.
Technical details
Aluminium posts

Surface in EV1 or similar stainless patina

Post dimensions: 60 x 60 x 4 mm

As a starting, centre or end post

Maximum capacity up to 45 kg

Includes post anchor to screw into position (without fixed anchor)

Includes bolt joint to post anchor

Includes stainless steel post end cap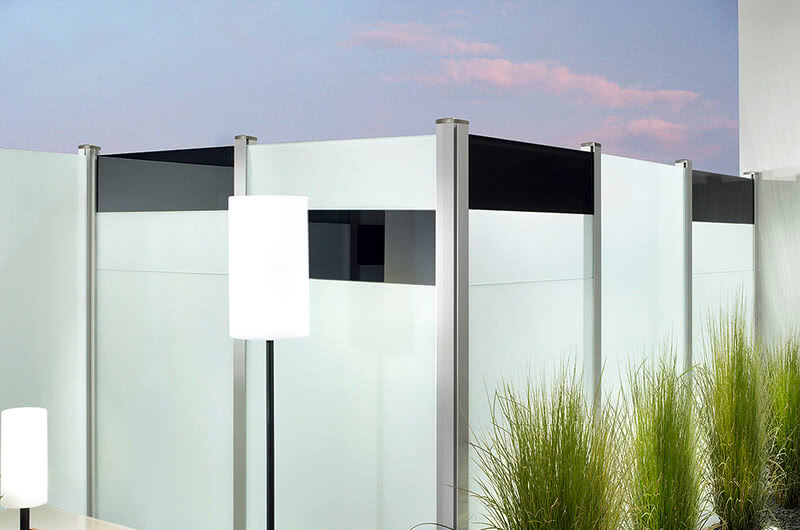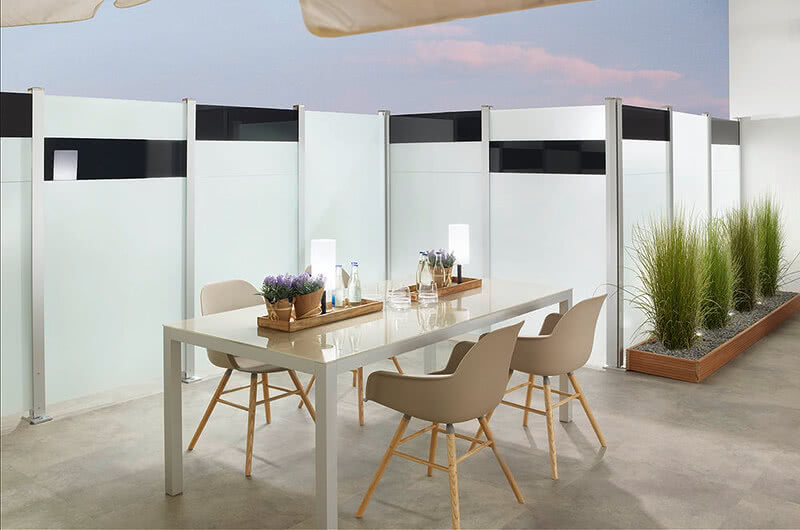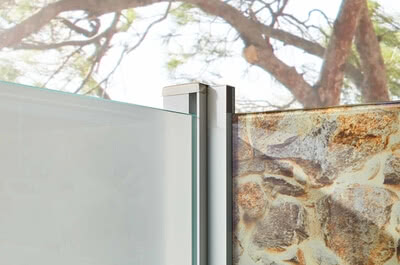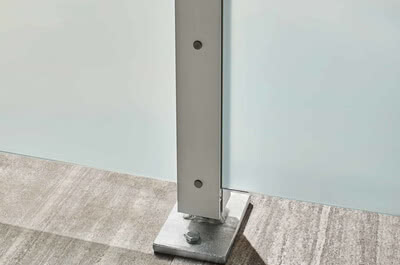 Clamp profile

Mounted as centre post

Mounted as end post

Outside corner post

additional rubber seal for end field

End-to-end U-profile

Also in finish similar to patina
Printed side neighbour's side/garden side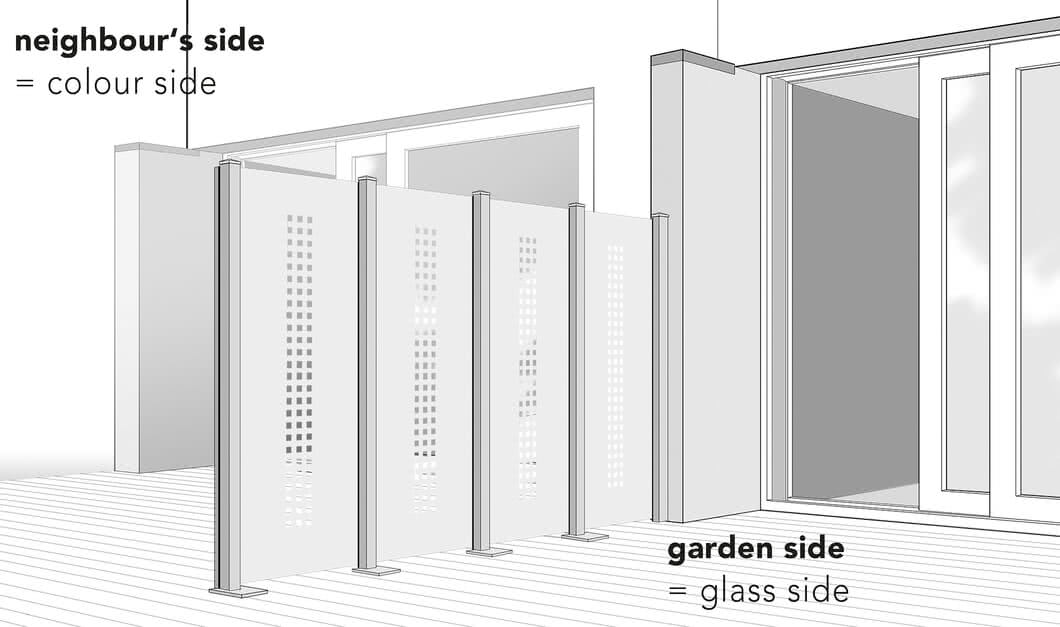 Printed glass elements have a colour side and glass side. The ceramic paints are printed and fired into the colour side. This colour side faces the neighbouring property in a privacy and wind screen and is called the neighbour's side. The non-printed glass side faces your property, what is known as the garden side. This information is required for all glass bevel cuts.
Overview of models

Screwed-on: Ground plate screwed into foundation

Embedded: Lower part of post anchor is embedded in the concrete floor
Height: 2.050 mm
Privacy, wind and noise protection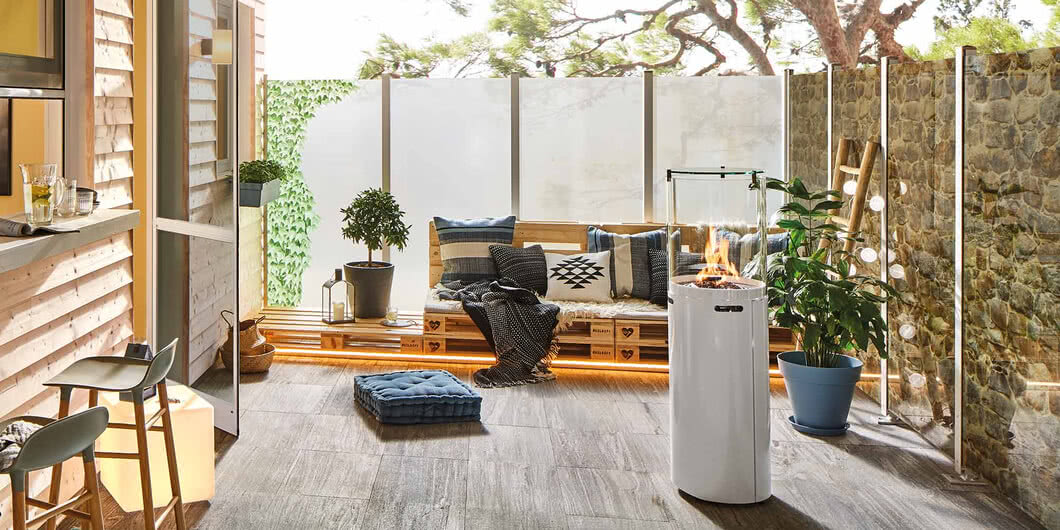 The most beautiful post system is virtually invisible. It is also so sturdy that it brings a great deal of pleasure over a long time. It is perfect if it does not need to be maintained or painted either. Such a solution is System Compact from Sprinz. Thanks to the ultra-slim posts, the eye is drawn to the printed glass surface. Motifs are thus fully appreciated. The elegant, non-visible glass clamping system is synonymous with lasting elegance. The posts in EV1 aluminium or similar stainless patina and the stainless steel end cap add exquisite accents. The system is available in standard lengths of 1.880 mm and 1.360 mm. System Compact is bolted into position or embedded in concrete in a linear arrangement or as a 90° corner solution.
Gallery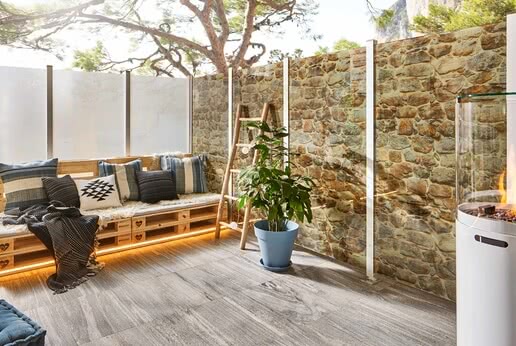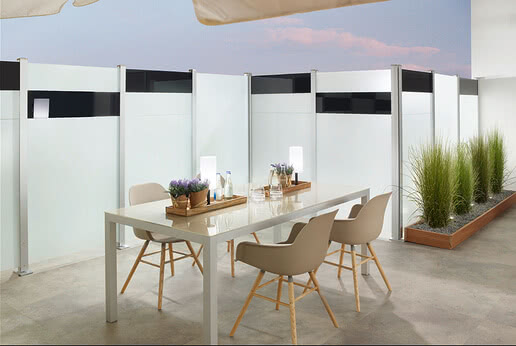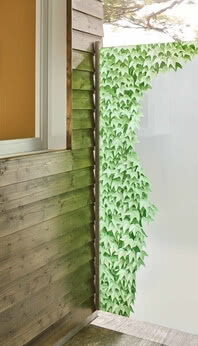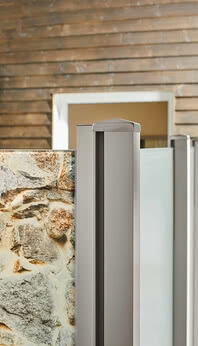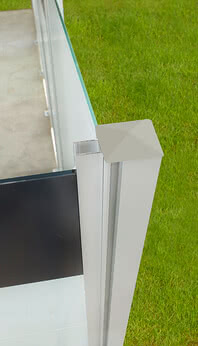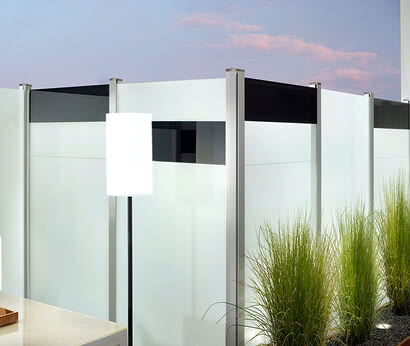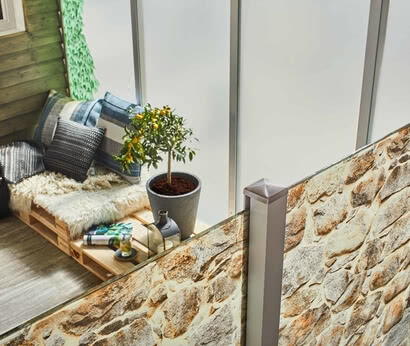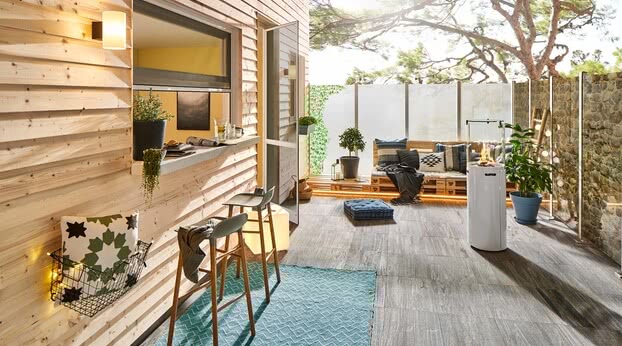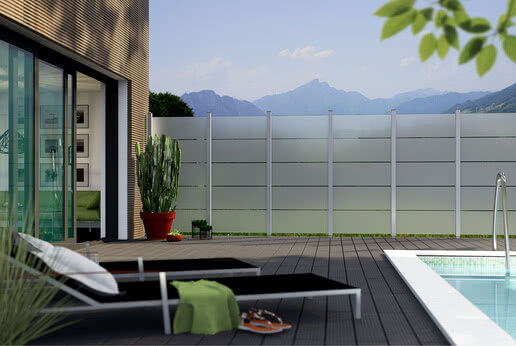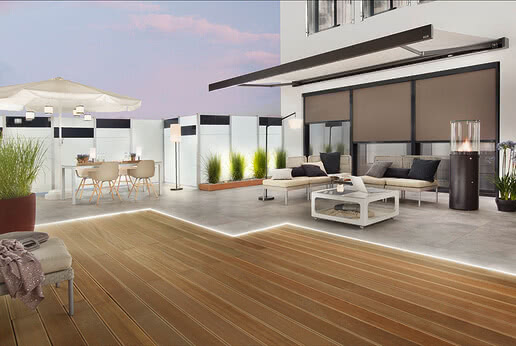 More products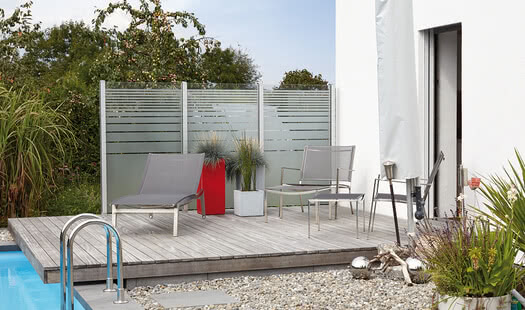 Premium post system
Product information
Installation instruction:

Drawings: