Topas
There is room for a comfortable shower enclosure such as Topas in the smallest bathrooms. The gently rounded profile guides the shower door in sleek motion. Also as shower partition for the bathtub.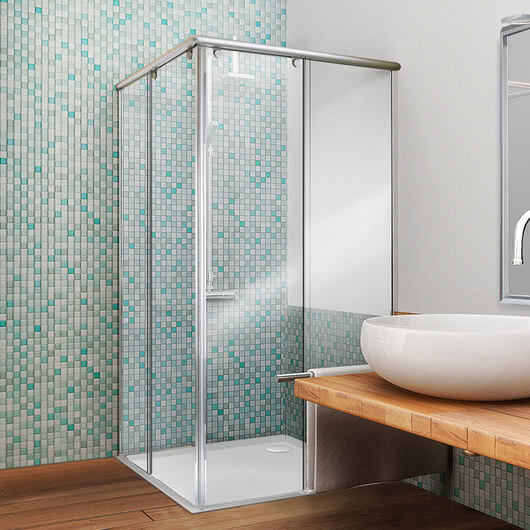 Topas – the shower for small bathrooms
Topas is the right choice when things are cramped. With its sliding doors, this shower enclosure is the first choice for guest bathrooms, small bathrooms and barrier-free bathrooms. Thanks to established technology, users can slide the shower doors comfortably and easily. Practical detail: depending on the model, a cleaning stopper makes cleaning easier. There is also a bathtub attachment for those who prefer to bathe. High-grade safety glass and a stylish profile form a harmonious unit. Profile and hinges in matt silver, a high-gloss polished chrome appearance or in sanitary colours are matched with fittings and many worlds of style.
Technical details

Partially framed

Sliding door
In old buildings with uneven walls, the profile of partially framed showers compensates for much of the unevenness and an exact fit can be ensured safely and reliably for floor-level showers. For example, the profiles offer greater sturdiness and splash protection and can be combined with flush-mounted hinges.
Profile showers with sliding doors are sturdy and ideal for bathrooms with a small layout, offering generous access widths. Clever, lift-up profiles and guides ensure easy cleaning.
High-quality toughened safety glass, 8 mm thick

A sliding door makes it suitable for small and barrier-free bathrooms

Sliding doors are secured by the profile in the frame section at the top and a discreet track at the bottom

Available with round frame sections

Profile and hinges available in matt silver, high-gloss polished silver or in sanitary colours

Elegant handle bar

Cleaning stopper for easy cleaning (only in the case of corner access)

Corner access with handle bar as standard, optional IBV handle small two-sided available for an additional charge

May be made to measure

Special heights/special glazings available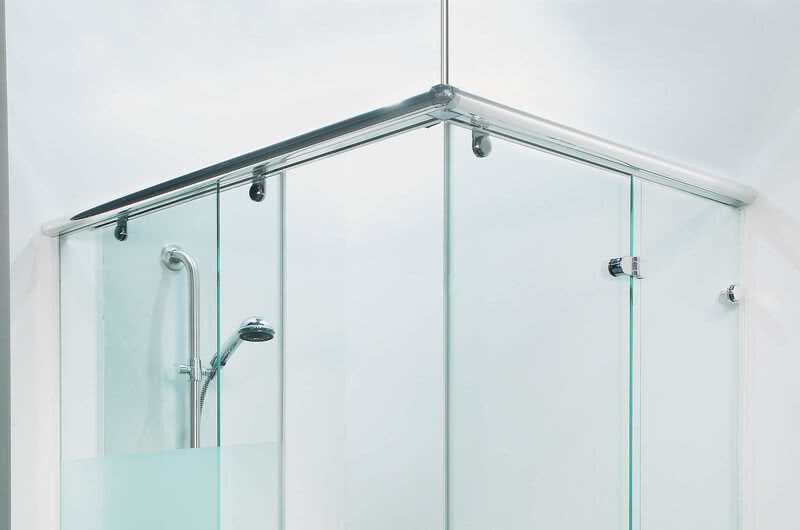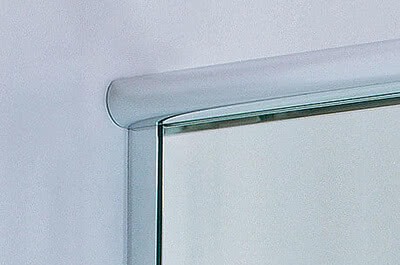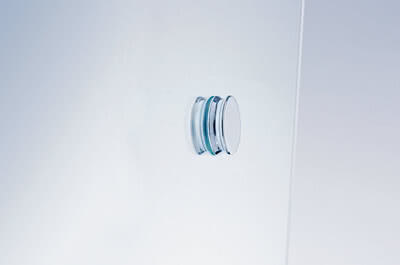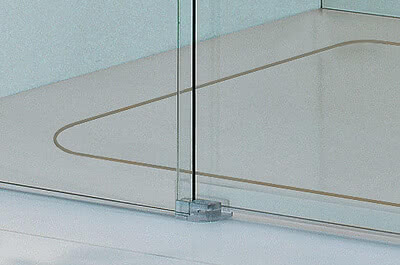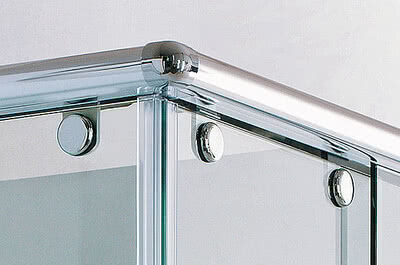 Overview of models
Four-sided shower



Niche solution


Bathtub solution





Gallery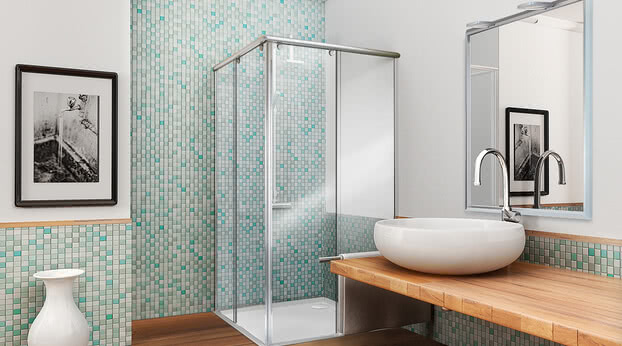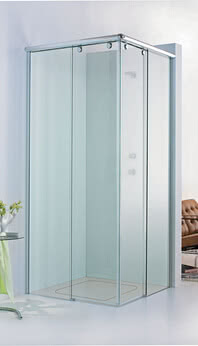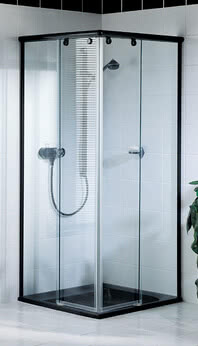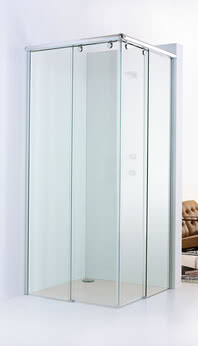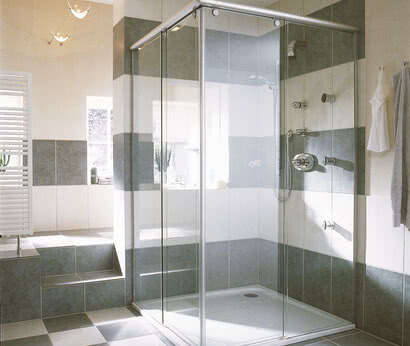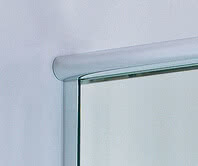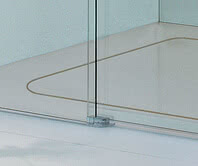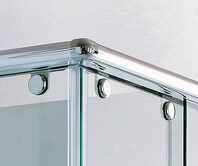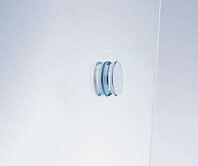 More products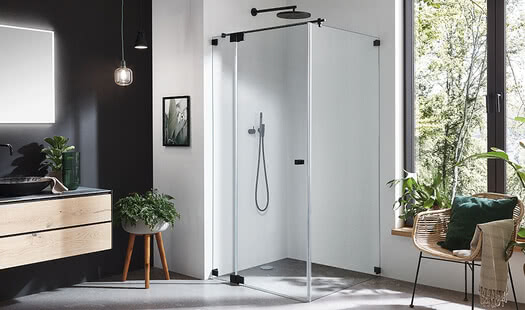 Omega Black Edition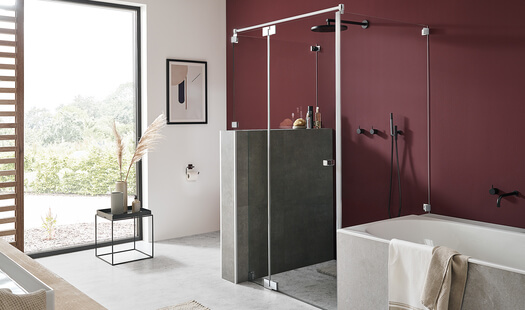 Omega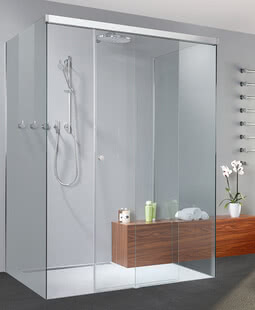 Tansa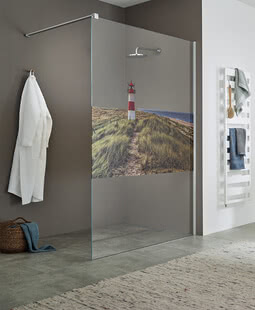 ColorStar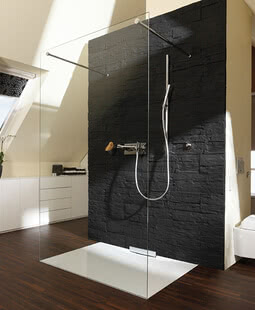 Inloop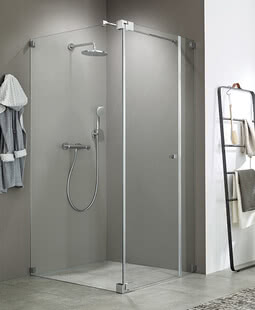 Walk-in Plus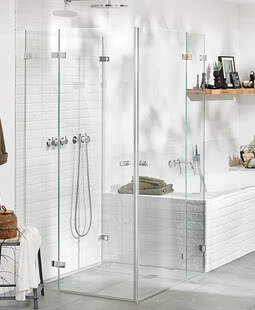 Fortuna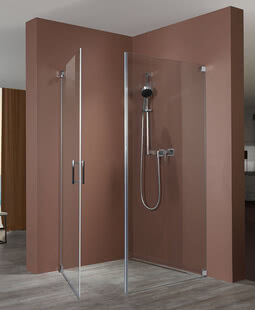 Achat R Plus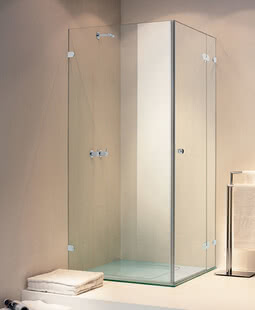 Spinell Plus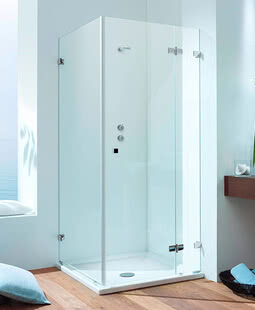 BS-Dusche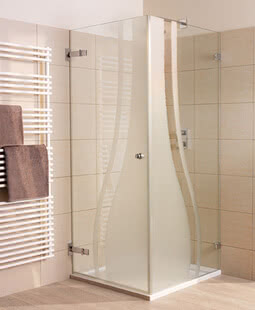 BS-Dusche 75/150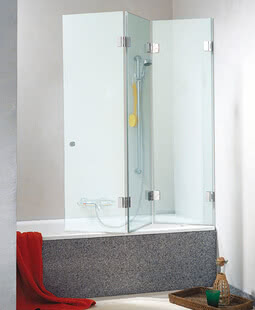 XXL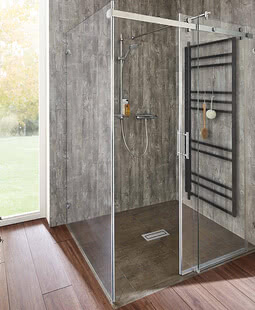 Opalin S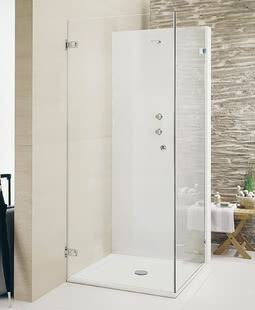 Beryll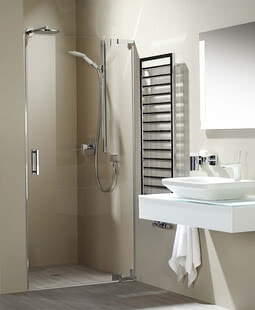 Omega 150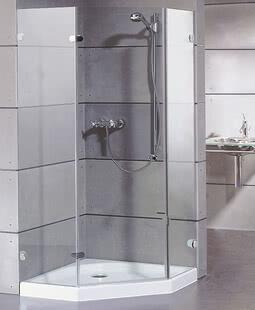 Saphir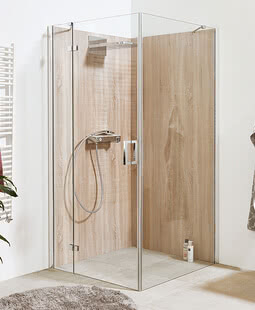 Edition-Line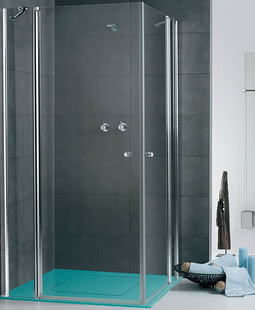 Sprinter Plus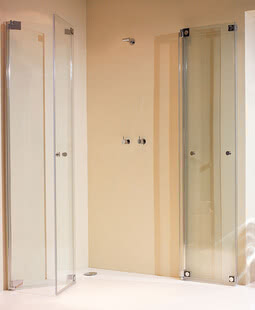 Omega Plus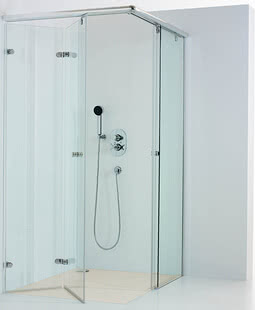 Onyx
Product information
Installation instructions: