ColorStar
Vibrant motifs in laminated glass for your walk-in solution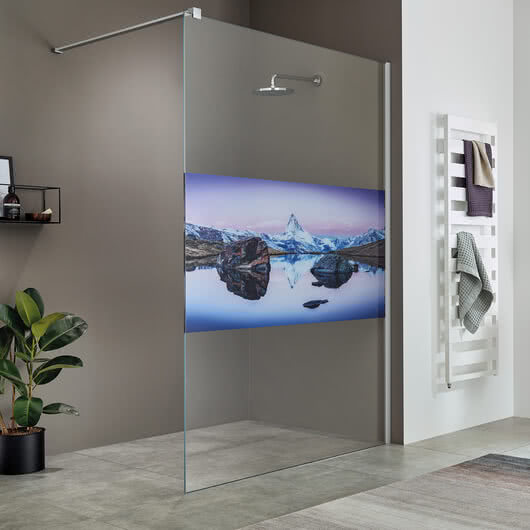 ColorStar – Vibrant motifs in laminated glass for your Walk-in solution
Combine the luxurious XXL size with radiant motifs for your individual walk-in shower. Laminated safety glass provides safety and elegance. The UV digital print adds rich colour or a slightly transparent effect. Select your favourite motif for your shower from the SPRINZ range or have your own favourite photo printed on your walk-in shower.
Technical Details

Walk-in glass shower
Fixed glass walls can be combined with rear panels and a shower base made of glass. Narrow, moving side elements create a flexible splash guard. Glass elements are made to measure.
Laminated safety glass (VSG) or, with full-surface print, laminated glass (VG) 10 mm of 2 x 5 mm white glass, polished

Widths of 1,200, 1,400 and 1,600 mm

Two-sided UV digital print in the discretion area or full-surface on both sides

The privacy section is 70 cm tall and begins at a height of 70 cm

Perpendicular and horizontal bevel cuts (+/-2 mm to +/-25 mm) are included in the price

Bevelled edges on the inside and outside are charged extra

Wall clamp profile aluminium high-gloss polished adjustment range +/-8 mm

The glass elements are mounted directly to a wall

Incl. stabilizing bar glass/wall cubic

Special heights/special finishes available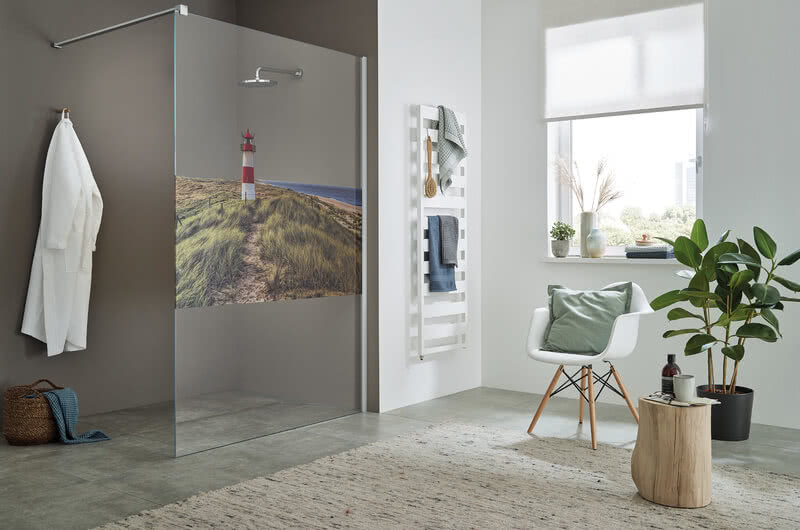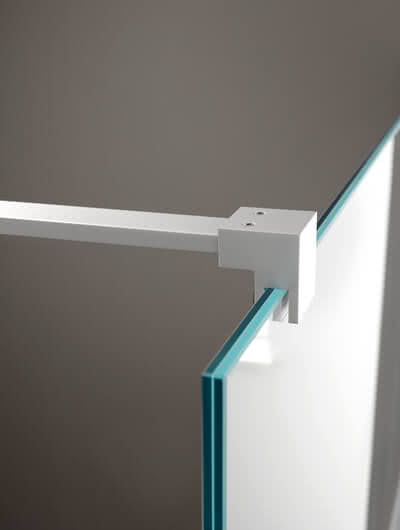 ColorStar stabilizing bar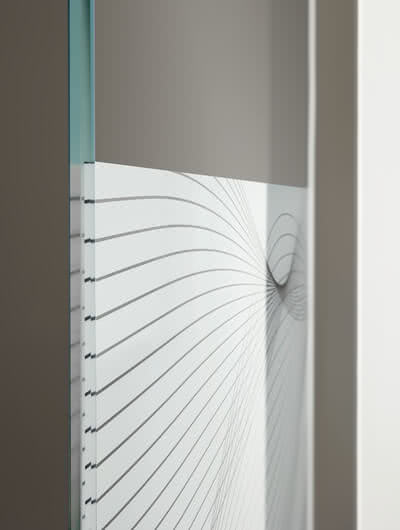 ColorStar laminated glass detail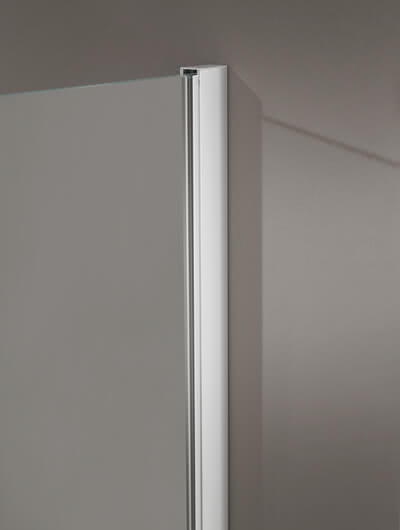 Overview of models
Wall profile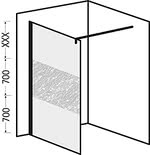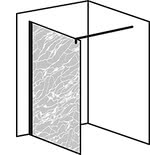 Pricing examples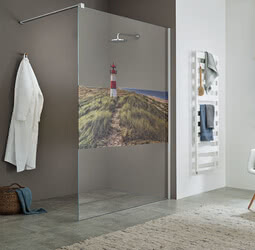 ColorStar
Price from 2089 €

incl. VAT, plus shipping costs
Print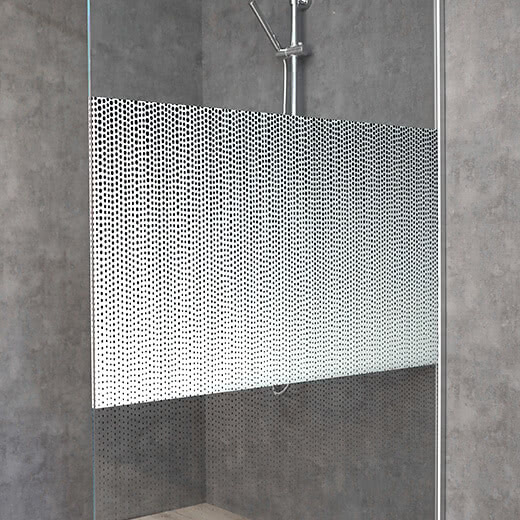 High level of privacy
The highly opaque white print offers particularly vibrant colour and a high level of privacy. Alternatively, two different motifs can be printed on the front and back.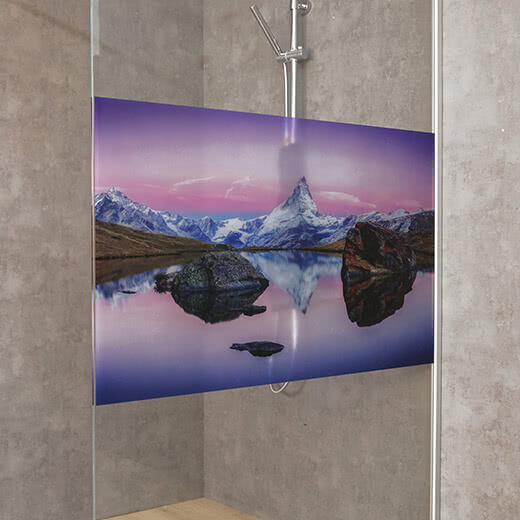 Slightly transparent
Reduced opacity creates transparent motifs. The level of transparency will vary depending on the motif.
Motifs discretion area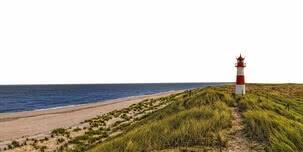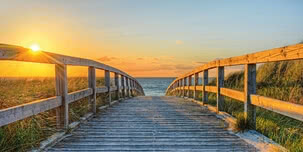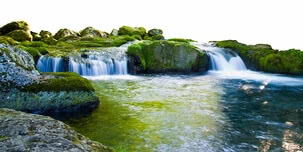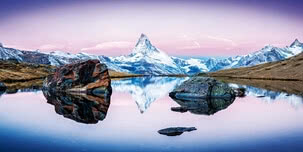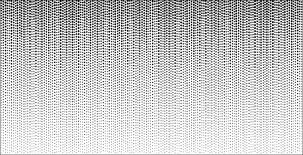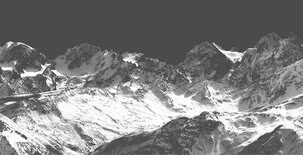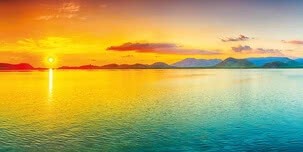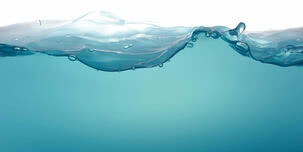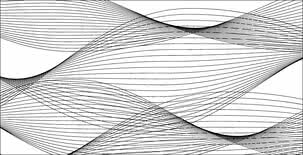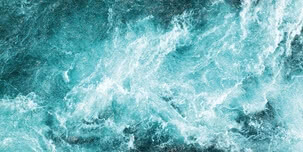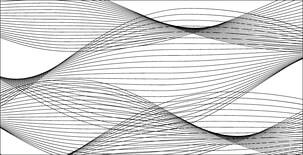 Motifs full surface
You can find the motifs for full-surface printing in our world of showers motif section. Please note that not all images are suitable for full-surface printing. For orientation, you will find the maximum possible dimensions under each illustration. Our colleagues will be happy to help you make the right choice.
VSG with print in the lamination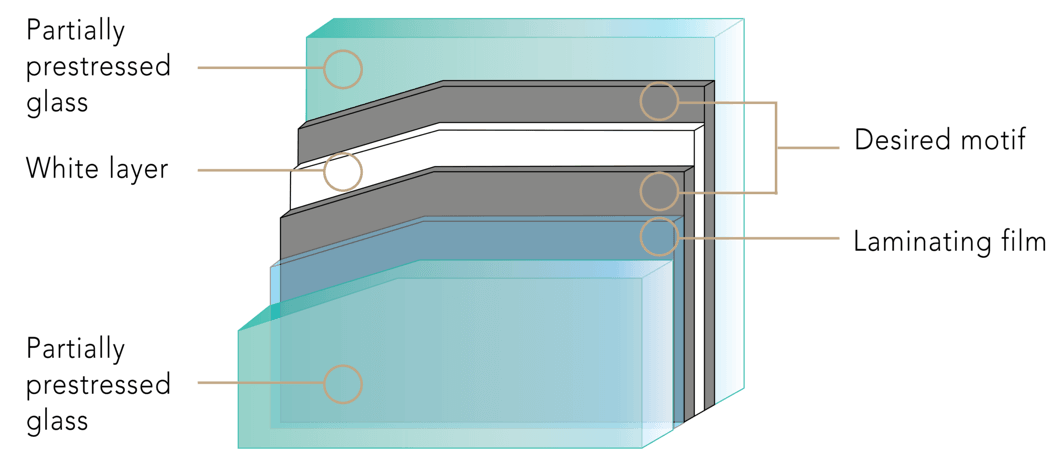 Laminated safety glass makes this free-standing shower even more stable and robust. SPRISAFE laminated safety glass from SPRINZ consists of two sheets of glass that are firmly bonded with a layer of tear-resistant, water-repellent film. The print is between the sheets of glass, so it is protected from damage. If in rare cases the glass is shattered by impact, the fragments stick to the laminating film and thereby reduce the risk of injury.
Gallery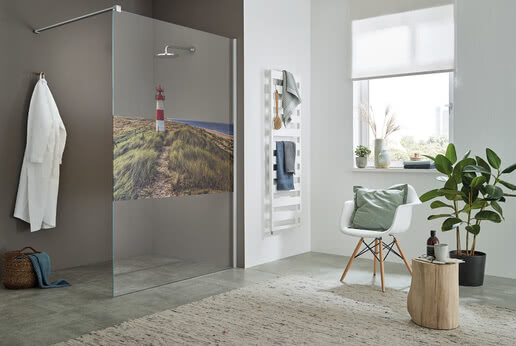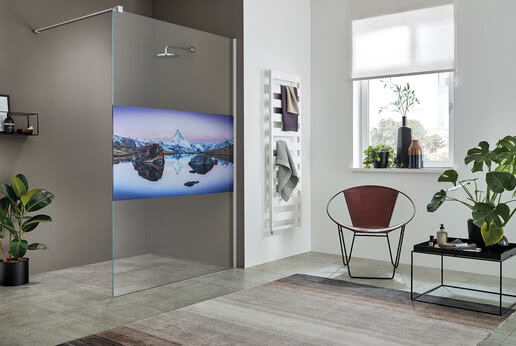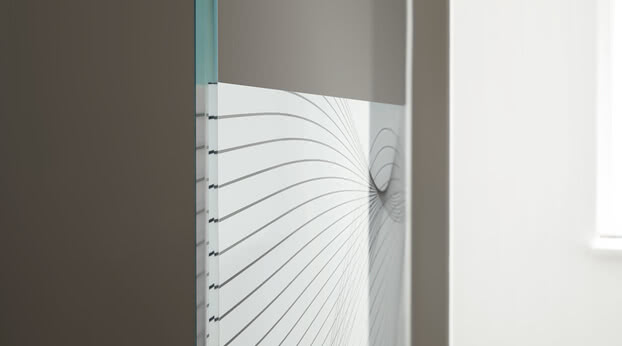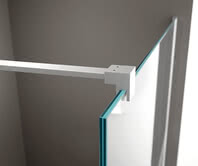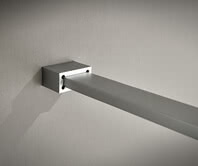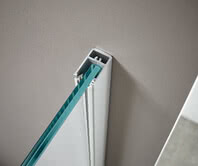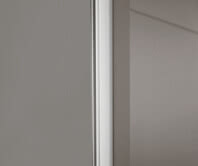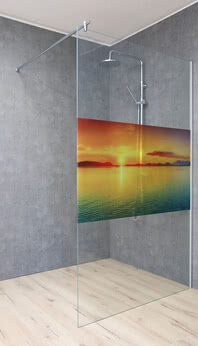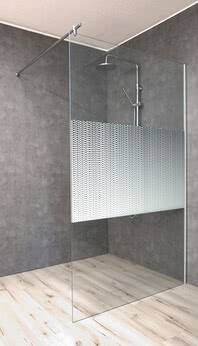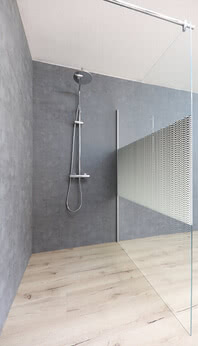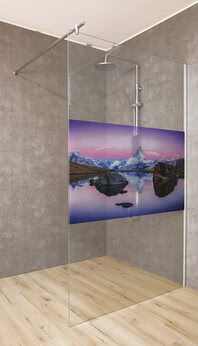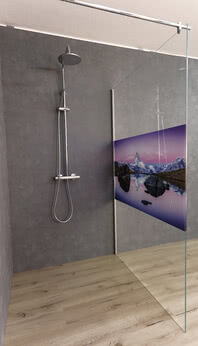 More products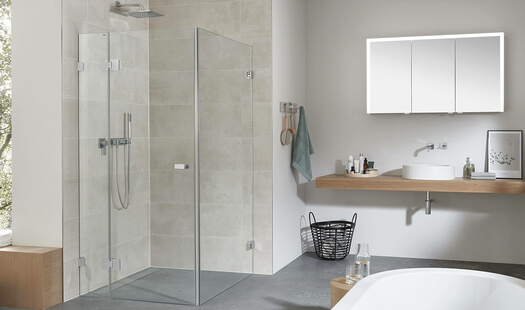 Granat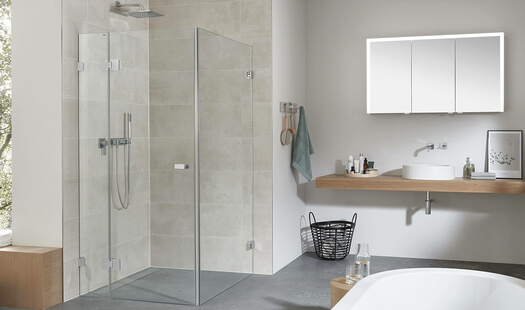 Granat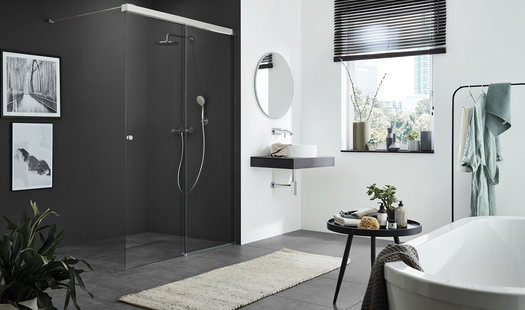 Tansa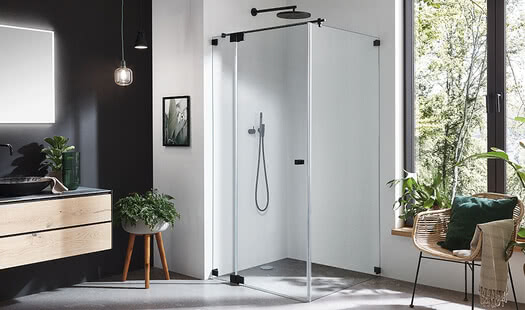 Omega Black Edition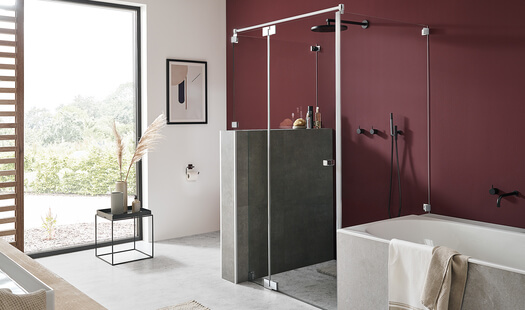 Omega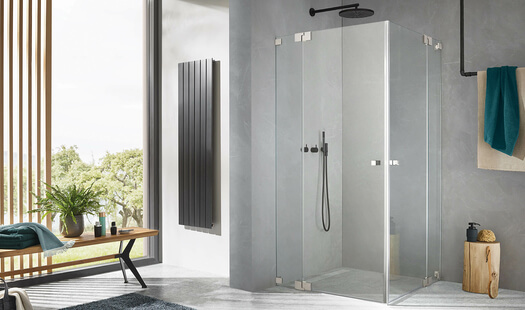 Omega SuperSteel Edition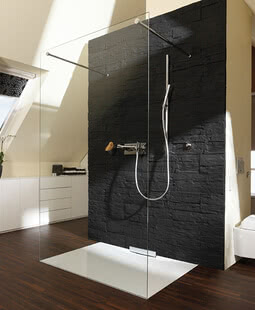 Inloop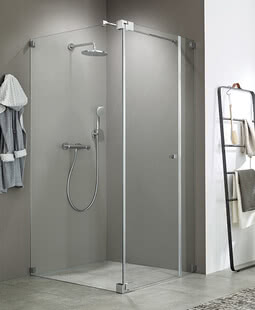 Walk-in Plus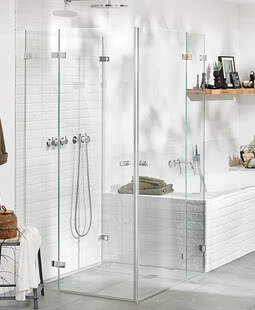 Fortuna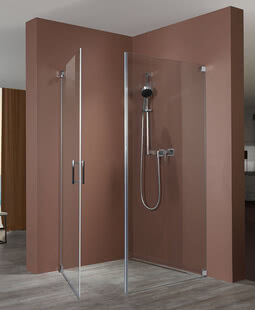 Achat R Plus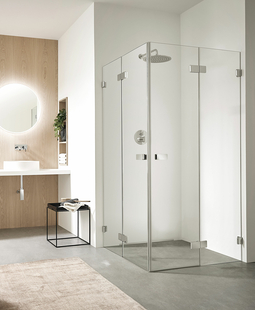 Vega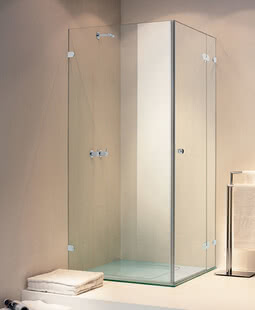 Spinell Plus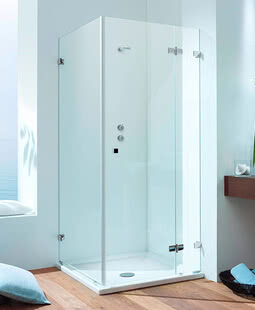 BS-Dusche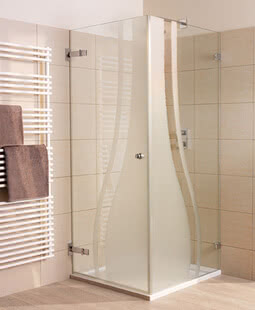 BS-Dusche 75/150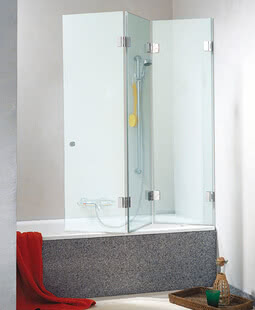 XXL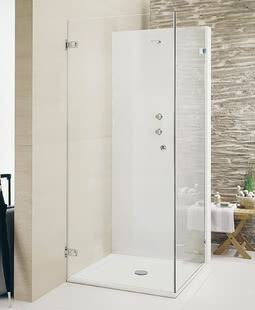 Beryll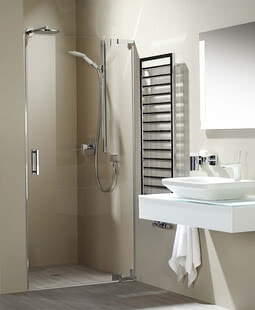 Omega 150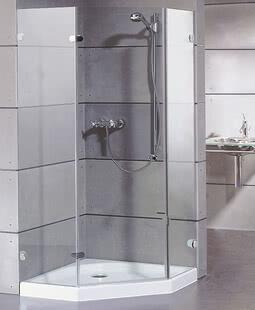 Saphir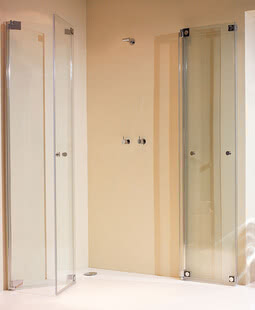 Omega Plus
Product information
Installation instructions: