Beryll
The Beryll frameless shower features flush-mounted hinges on the inside and glass coating for easy cleaning. Match the finishes of hinges and handles with fittings and your bathroom's style.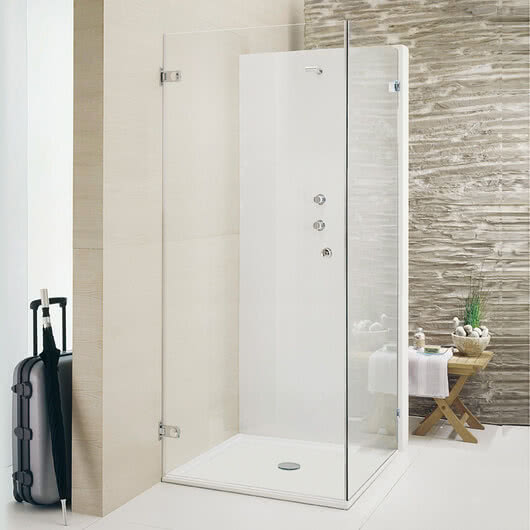 Beryll – the shower unit for any situation
Elegant toughened safety glass and distinctive fittings are paired for this shower enclosure. Door hinges, fittings and door handles are mounted flush on the interior, ensuring the shower is easy to clean. The SpriClean® glass coating can be applied to the shower door and shower panel, so water and dirt simply roll off more easily. The profile and hinge are matched to the fittings and bathroom style with different finishes. The Beryll shower unit can also be installed directly onto a lightweight construction wall.
Technical details

Frameless

Swing door, one-way
Intricate, high-quality hinges in different finishes to match components such as the fittings that connect the glass elements, the wall or the doors as a moving part. They are flush-mounted with the surface of the toughened safety glass, which makes them easier to clean and maintain.
A swing door with one or two panels offers safe and easy access. To open the doors, there needs to be a large enough area in front of the shower.
Easy to clean thanks to flush-mounted hinges on the inside

Profiles and hinges available in various finishes

Spring-loaded glass–wall hinge for easy closing

Alternatively, system mounting profile for lightweight construction walls guarantees secure mounting on the wall

Continuous vertical seal in the hinge area (glass–wall) provides optimal splash water protection

Made to measure

Many other handle types available at no extra charge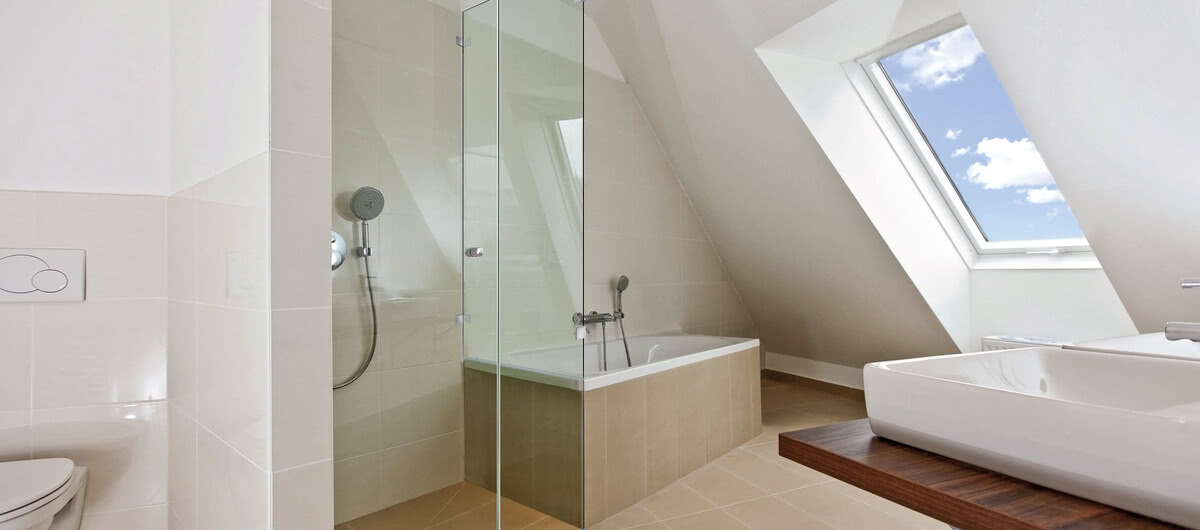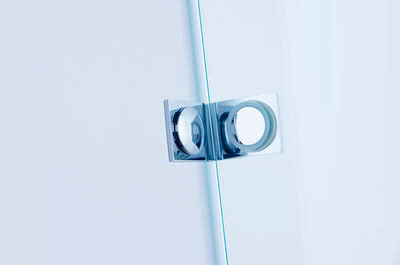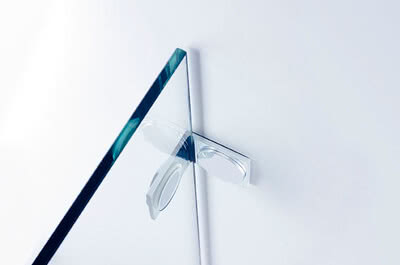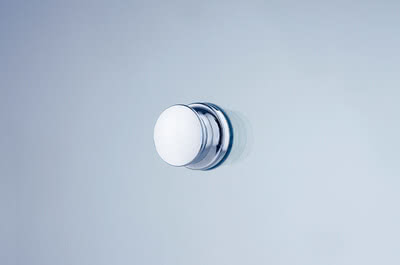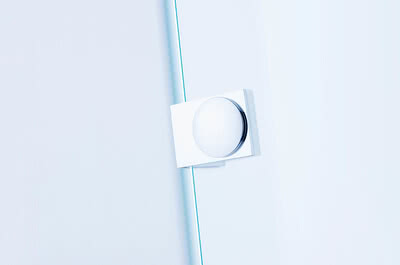 Overview of models
Four-sided shower


Quadrant shower
Niche solution



Bathtub solution



Walk-in

Gallery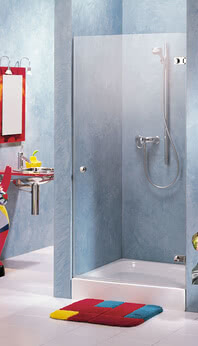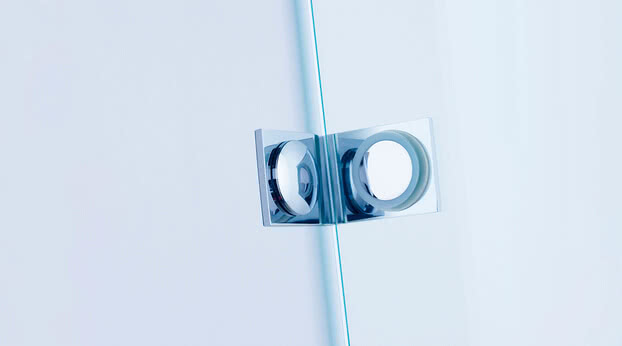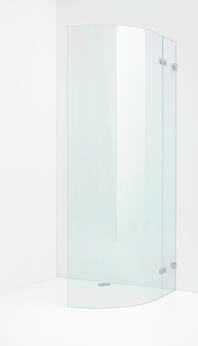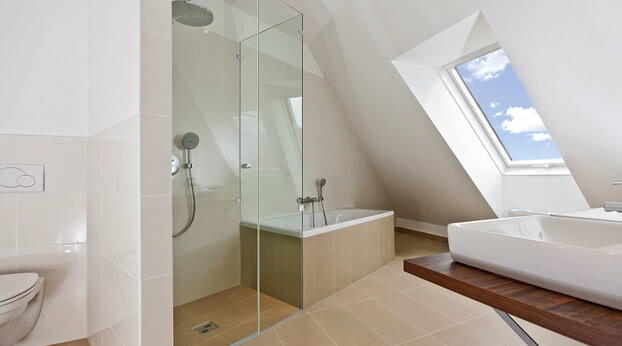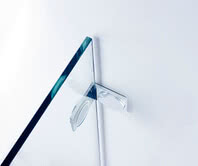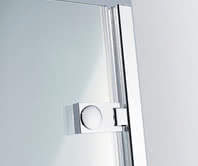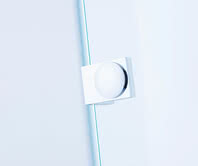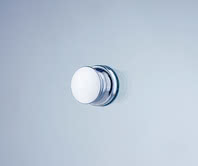 More products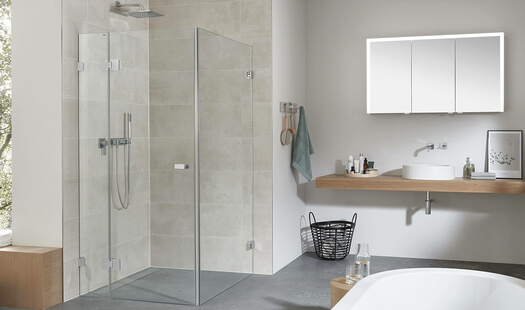 Granat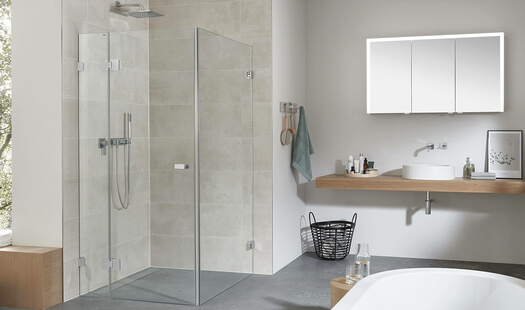 Granat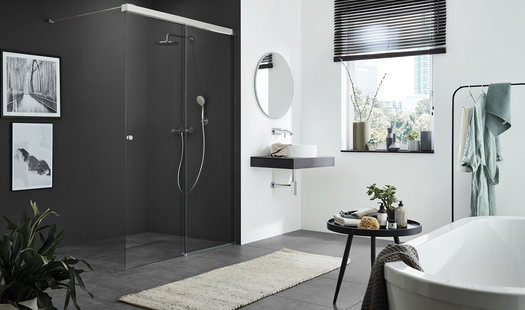 Tansa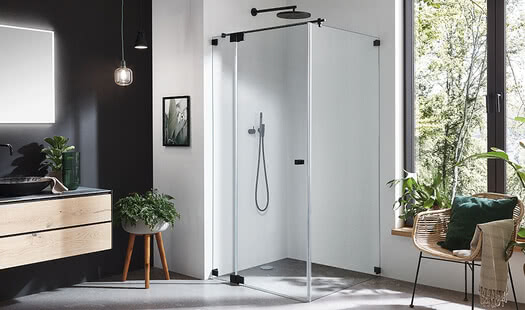 Omega Black Edition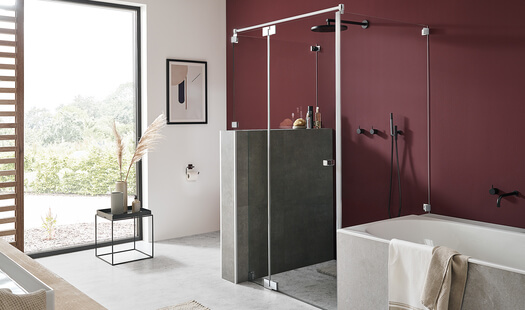 Omega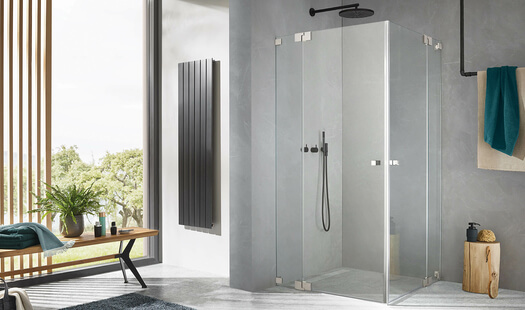 Omega SuperSteel Edition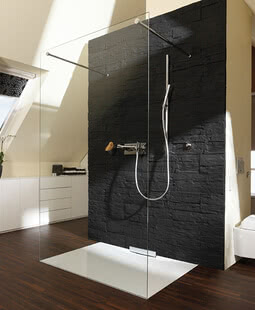 Inloop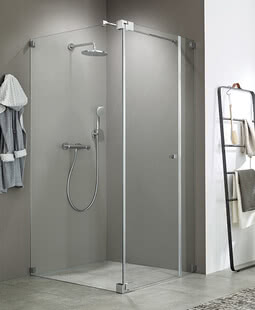 Walk-in Plus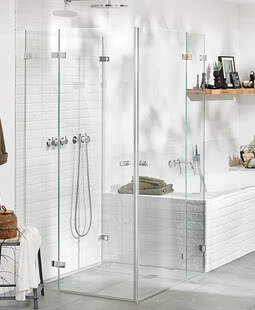 Fortuna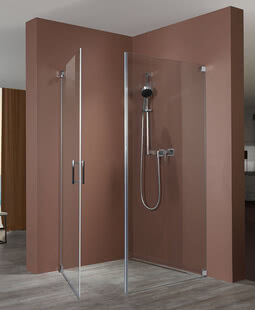 Achat R Plus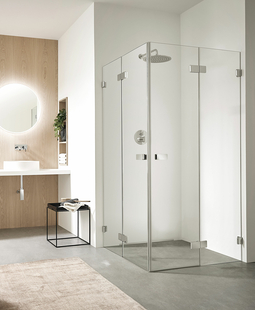 Vega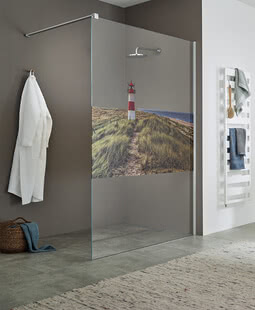 ColorStar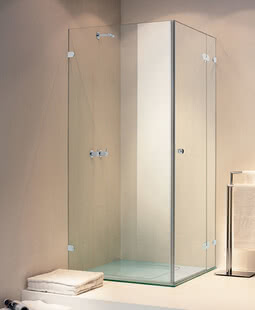 Spinell Plus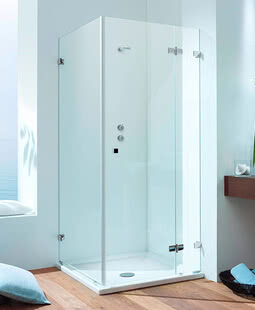 BS-Dusche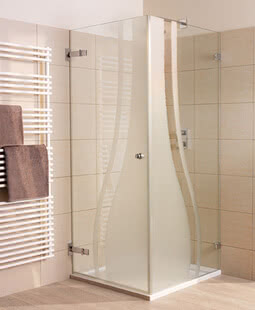 BS-Dusche 75/150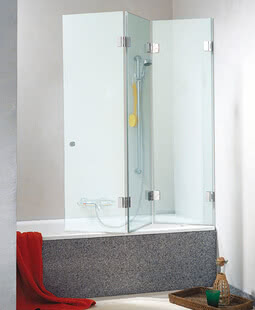 XXL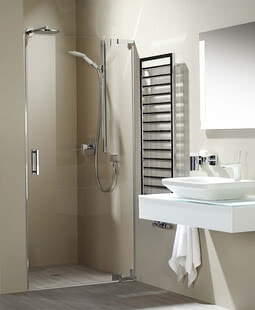 Omega 150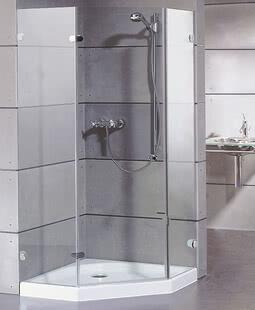 Saphir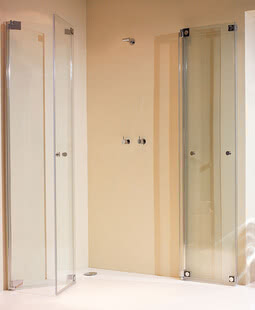 Omega Plus
Product information
Installation instructions: