BS-Dusche
Shower unit as a quadrant or corner access? Level-access shower or bathtub attachment? This variety of options allows to fit your bathroom as you wish.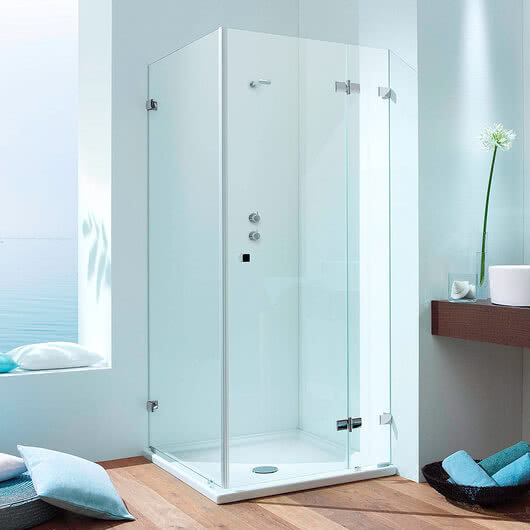 BS-Dusche – variety for your bathroom
Beautiful & smart: the BS-Dusche shower enclosure. Sheer glass and discreet hinges meld into a beautiful shower unit. The hinge with raise-and-lower mechanism provides even greater protection against splashing water in floor-level showers. Fittings are mounted flush on the interior for easy cleaning. The frameless glass shower suits many bathrooms. And the best thing is: Sprinz supplies this shower from stock, so that you are very soon able to fully relax and shower in your new or modernised bathroom.
Technical details

Frameless

Partially framed

Swing door, one-way
Intricate, high-quality hinges in different finishes to match components such as the fittings that connect the glass elements, the wall or the doors as a moving part. They are flush-mounted with the surface of the toughened safety glass, which makes them easier to clean and maintain.
In old buildings with uneven walls, the profile of partially framed showers compensates for much of the unevenness and an exact fit can be ensured safely and reliably for floor-level showers. For example, the profiles offer greater sturdiness and splash protection and can be combined with flush-mounted hinges.
A swing door with one or two panels offers safe and easy access. To open the doors, there needs to be a large enough area in front of the shower.
Glass–glass option: high-grade 6 mm toughened safety glass in the doors and 8 mm toughened glass in the side sections

Glass–wall option: High-grade 8 mm toughened safety glass in the doors and the side sections

Special heights, special finishes and special glazings available

Optional raise-and-lower mechanism in the hinge – especially suitable for floor-level solutions

Easy to clean thanks to flush-mounted hinges on the inside

Made to measure

A wide range of glass–wall options available

Continuous vertical seal in the hinge area (glass–wall) provides optimal splash water protection

Many other handle types available at no extra charge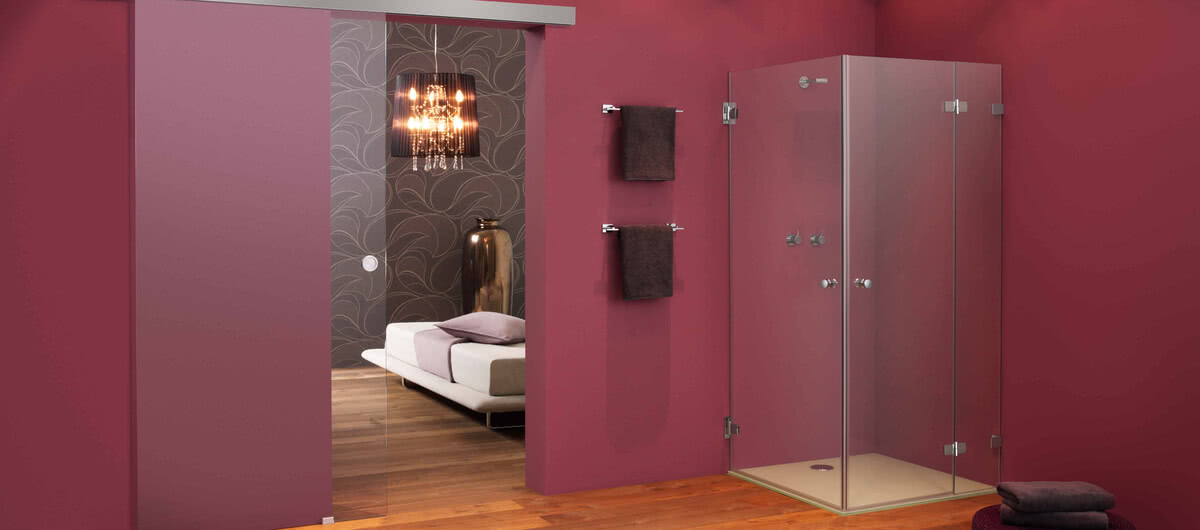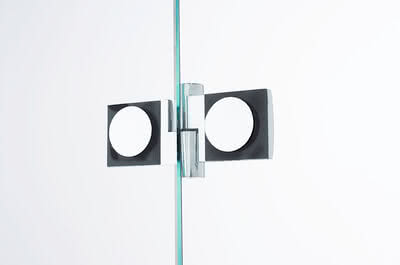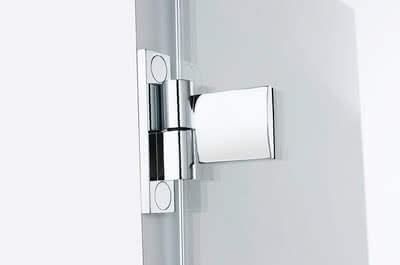 Overview of models
Four-sided shower





Five-sided




Quadrant shower




Niche solution






Bathtub solution





Gallery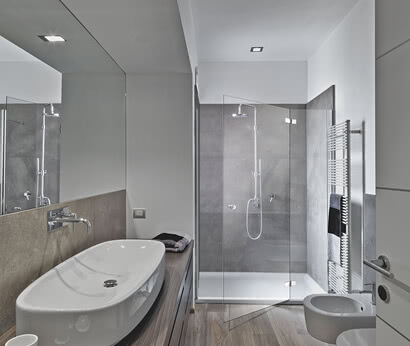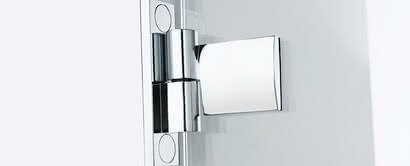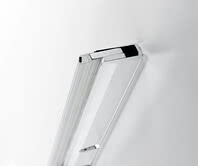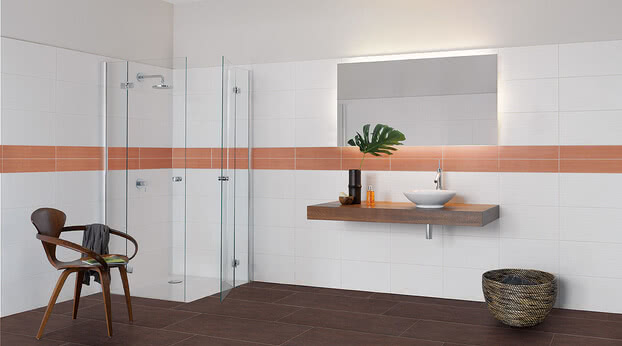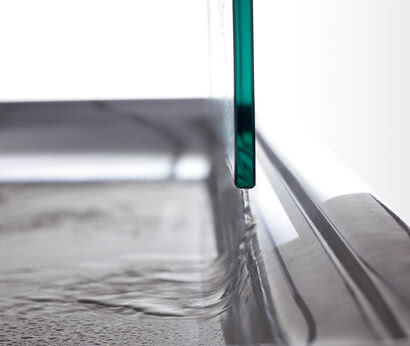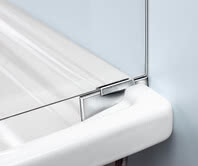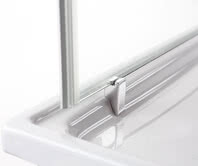 More products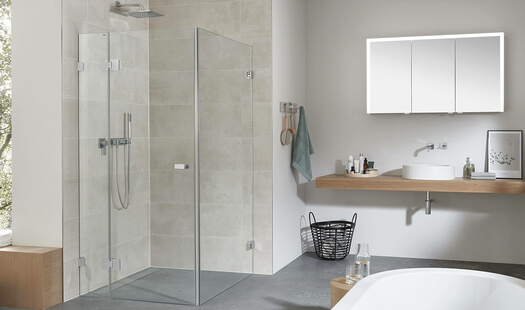 Granat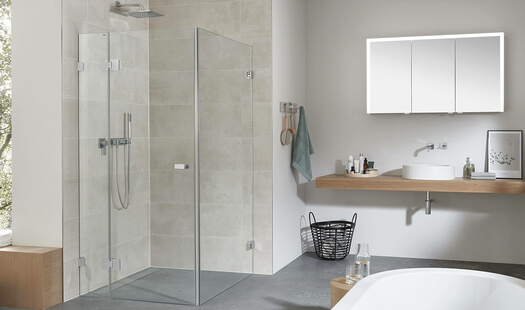 Granat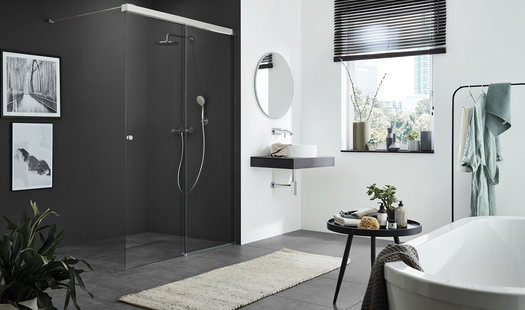 Tansa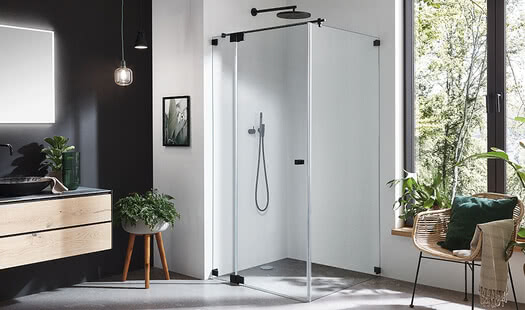 Omega Black Edition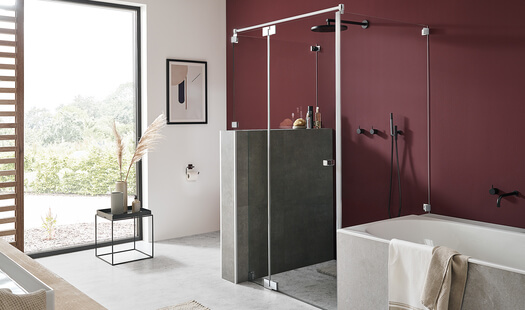 Omega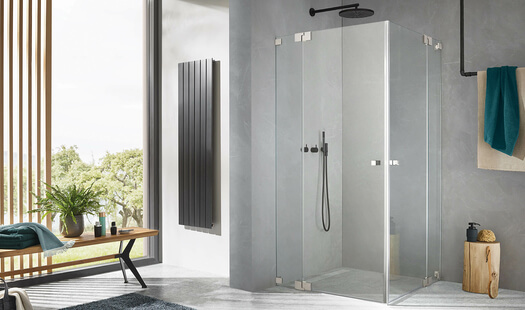 Omega SuperSteel Edition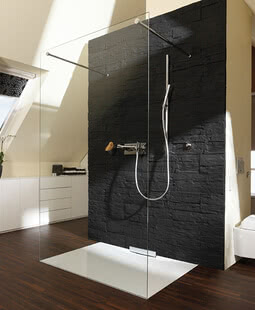 Inloop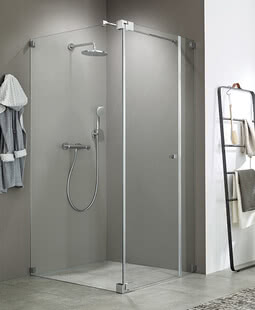 Walk-in Plus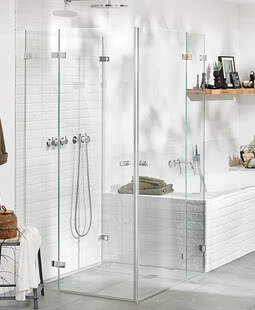 Fortuna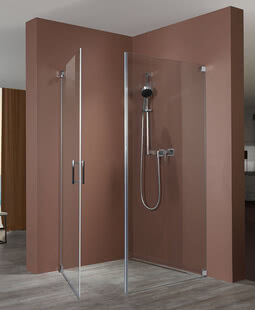 Achat R Plus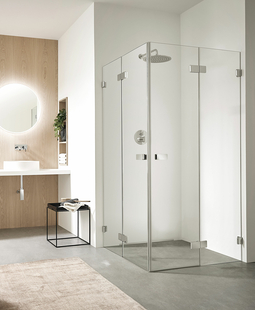 Vega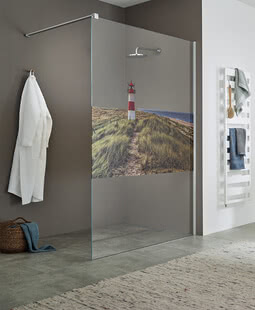 ColorStar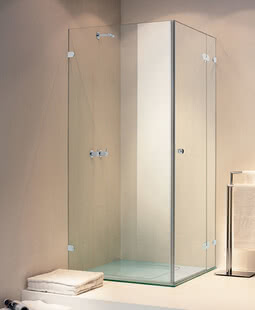 Spinell Plus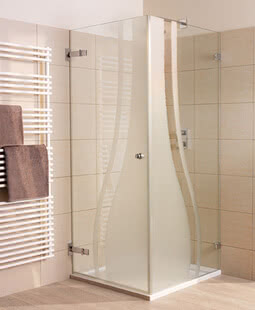 BS-Dusche 75/150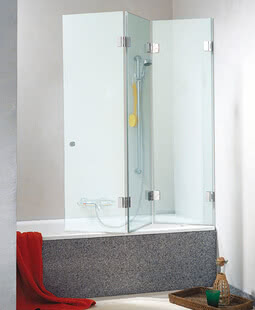 XXL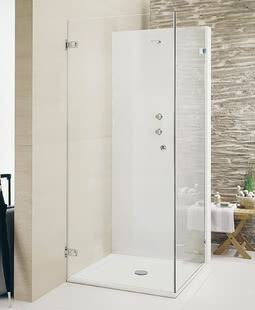 Beryll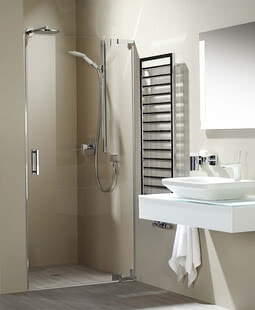 Omega 150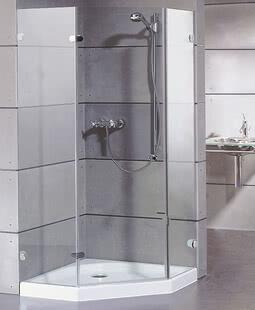 Saphir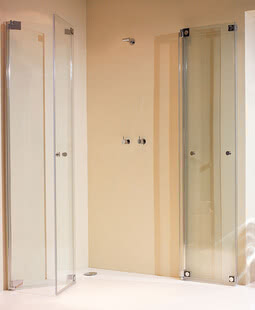 Omega Plus
Product information
Installation instructions: