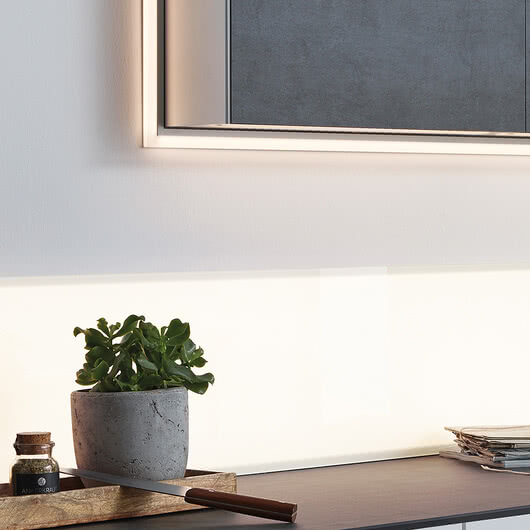 LED light in customised design
The type of lighting that you choose for your kitchen depends entirely on your own preferences. An ambient light which illuminates the rear panel indirectly allows you to create additional effects around the top cabinet and tall cupboard body. Better illumination is guaranteed with worktop lighting.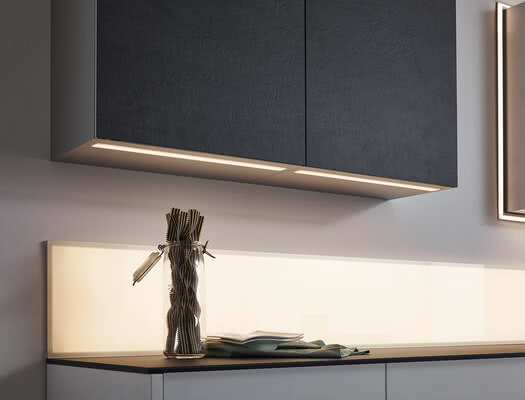 Worktop lighting
Cooking is even more fun with a well-lit work surface. Incorporate additional LED lighting into your top cabinet. Practical and discreet, the lighting is flush-mounted into the cabinet lower surface.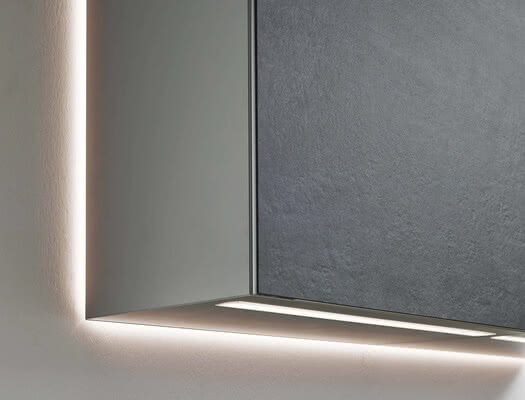 Rear panel lighting
The rear panel can be illuminated with halo lighting for all cabinets mounted on the wall. This ambient light shines out from around top cabinets and tall cupboards.